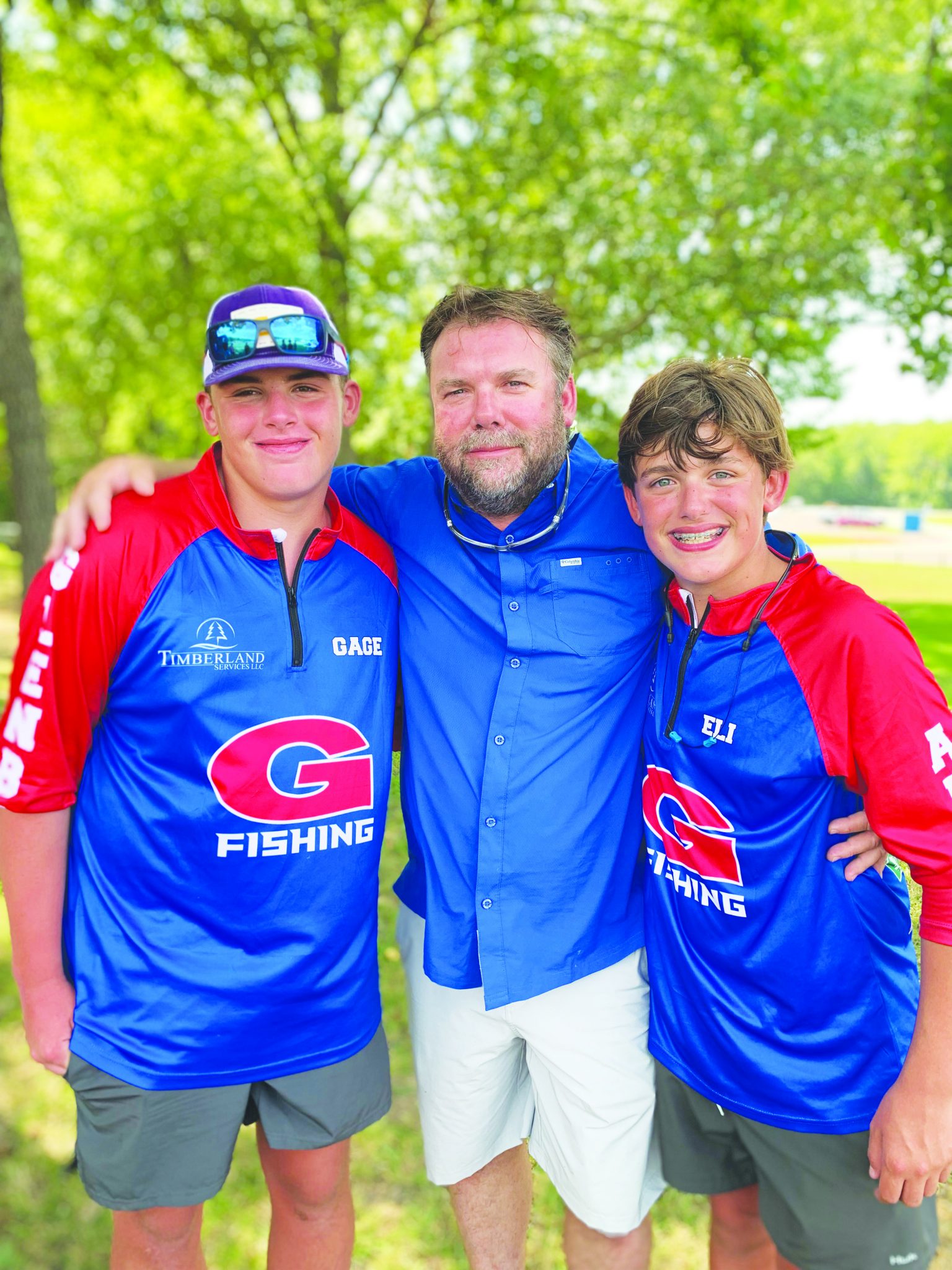 Fishing can be a fickle thing.
The Glenbrook Fishing Team of Eli Still and Gage White, who are entering their freshmen year at Glenbrook School, competed last week in the TBF Junior World Championship on Kentucky Lake in Paris, Tennessee.
Still and White finished third in the Louisiana Jr. State Championship held on Caddo Lake in March to qualify for the national tourney.
Fishing on the Tennessee lake they didn't know and had never seen proved to be a tough challenge, as the duo finished 34th overall.
But that didn't mean it wasn't a fun experience for the pair and their coach, Eli's father Chad Still.
"Nowadays kids are starting to bass fish competitively at a younger age and as a dad, I just tried to help the kids along and nurture that," Chad Still said. "Doing things like fishing helps keep them out of trouble and teaches them the value of hard work and competition."
The elder Still has done some competitive fishing in the past and admitted that Kentucky Lake would be challenging for any Louisiana angler.
"It was totally that fishing around north Louisiana for sure," Chad Still said. "It was just tough. Lake Bistineau has an invasive salvinia grass all over it, but that lake has an invasive carp that has taken over and ruined the fishing on it. That fish eats all the grass and the things the bait fish live on and makes it tough for locals and for out-of-staters like us to go up there and fish."
But it was still fun for a father to watch his son and son's friend advance all the way to a national competition.
"It was good for me to see them fishing pretty hard for four straight days," Chad Still said. "Watching them try to figure that lake out and find fish was a huge challenge, and just getting to watch them was a big deal for me because I know when I was 14, I didn't know how to bass fish at all. I was just starting to learn it at that age and there those two were competing in a national event."
Eli Still said the lake's "terrain" was definitely different from what he was used to.
"It was a lot different than fishing around here," Eli said. "There were a lot of rock cliffs we fished on and not the cypress trees like we see around here on Lake Bistineau and stuff. It was definitely a change of pace for us."
As someone who says he's been fishing since before he can remember, Eli said he's looking forward to growing the Glenbrook fishing team and angling to earn another chance at a national competition.
"It will probably be a little bit more as we fish against older kids but we're sure going to give it our best shot and just see what we can do."
Gage White admitted fishing Paris Lake was like something he'd never done before.
"It was hard but it was a good experience," Gage said.
Both boys said they go after all kinds of fish but that they enjoy bass fishing the most.
"Bass fishing is what I've grown up doing," Gage said. "It's probably the most challenging fish to go after, and that's what makes trying to land one fun."