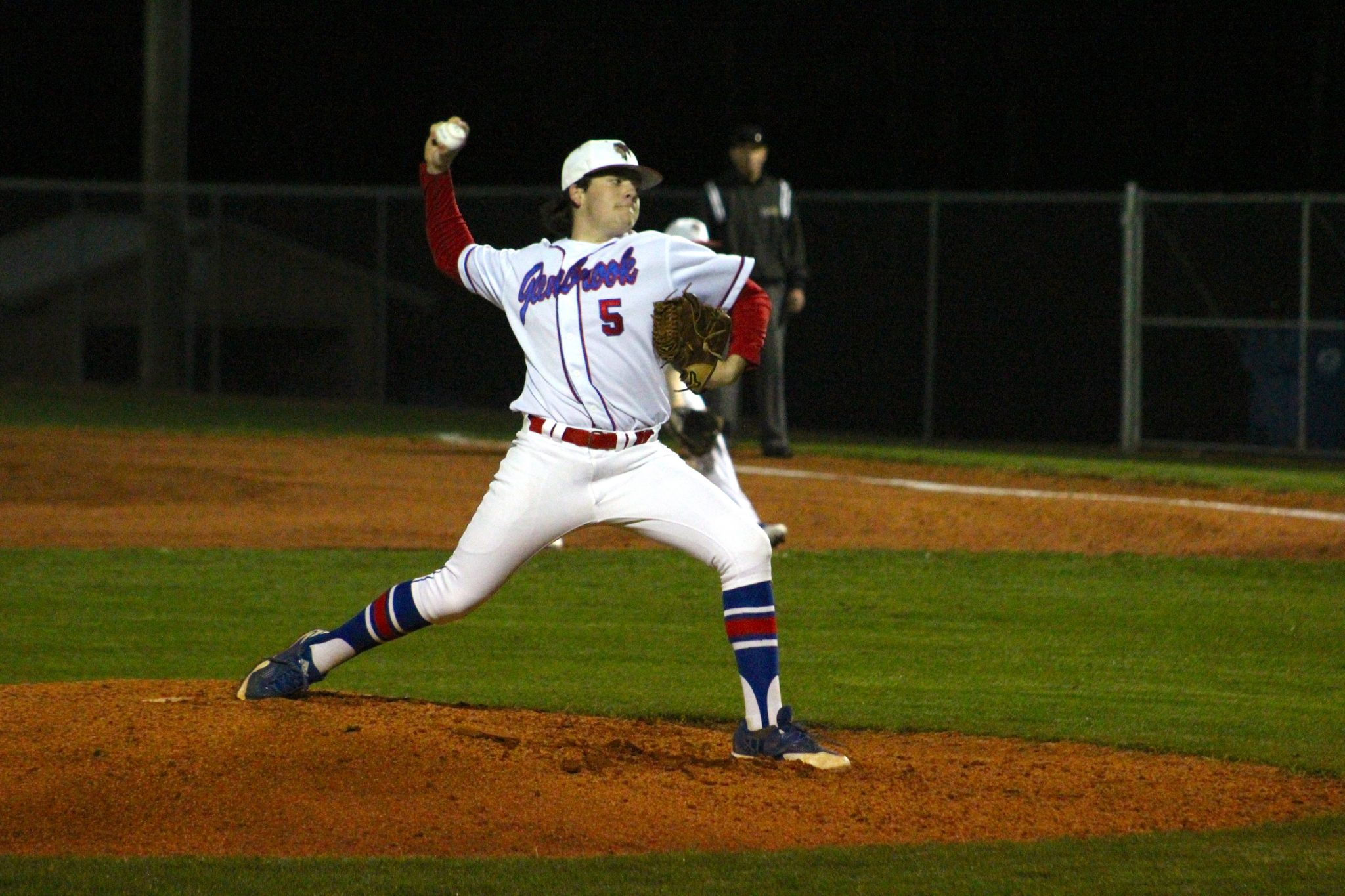 The Glenbrook Apaches fell to Taylor, Arkansas Tuesday at Apache Field 9-3.
The Apaches will be off until next Tuesday when they begin district play against the Prairie View Academy Spartans.
The game began oddly for the Apaches, with a top-half of the first inning that included a bizarre balk call against Glenbrook pitcher Nick Mourad.
The balk put runners at second and third, but Mourad would work out of the jam with a strikeout. Mourad (1-1) would finish with nine strikeouts on the night, but Taylor took advantage of their opportunities when balls were put in play.
Taylor put up one run in the second inning, another in the third and a two-spot in the fourth to take a 4-0 lead. Glenbrook would answer with two runs in the bottom half of the fourth to cut the deficit to 4-2.
That is as close as the Apaches would get the rest of the way, as Taylor hit their way to victory.
The Apaches managed only one hit Tuesday, coming off the bat of Parker Christy. Cade Clemons accounted for two RBIs for Glenbrook.
After a tough weekend in the Kilgore, Texas tournament and the loss to Taylor, Glenbrook is 4-6 on the season having played some stiff competition.
The Apaches hope district 6AA play will be more hospitable.