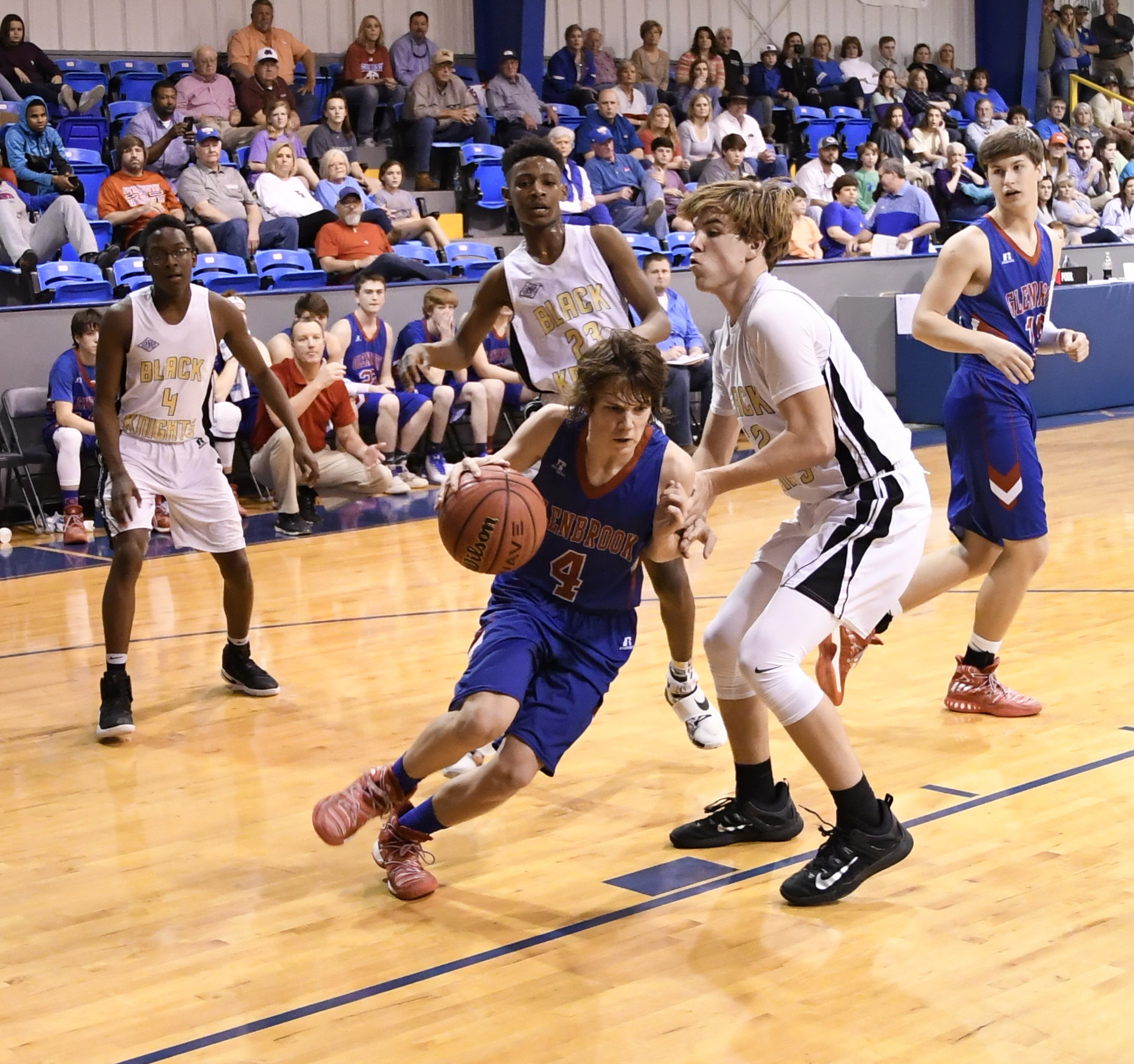 WINONA – Glenbrook will play, at least, one more.
Monday night at Winona Christian School, the Apaches battled to victory against their head coach's former team, coming back from a late deficit to defeat West Memphis Christian School 60-55.
The Apaches led comfortably at the half at 32-20 despite missing 9 first-half free throws.
West Memphis responded by coming out on fire in the third. The Knights found their 3-point stroke for awhile, hitting five 3's in the third quarter alone.
By the time Glenbrook looked up with three minutes to play in the fourth quarter, West Memphis had a 51-50 lead.
"We called a timeout and I told the guys to just focus on getting stops," Glenbrook head coach Jeff Dalton said. "We knew they were shooting the lights out and needed to make a run."
That's exactly what Glenbrook did, as Da'maza Robinson came up with a steal out of the timeout and finished with a layup on the other end to put the Apaches back in front at 52-51.
Following a stop, Cade Conterez was fouled on a shot attempt and hit both free throws. Conterez would go back to the line and hit one of two, then get a floater from the left side of the lane to fall.
Leading by two in the final seconds, Dalton drew up an option-inbounds play designed to hit either Conterez on the wing or Joseph Windham slipping to the basket. West Memphis lost track of the 6-foot-5 center, who finished with an and-1 to seal the win for Glenbrook.
Conterez led the Apaches with 22 points, followed by Da'maza Robinson with 20 points in a stellar effort. Senior Dakota McGarity came up huge with 9 points off the bench.
"Our guys are pumped to be one of the final eight teams," Dalton said. "But we aren't satisfied yet. We have a tremendous challenge against a really good Greenville Christian team. We're familiar with them after facing them in November."
Glenbrook trailed Greenville by 5 points at halftime of that game before losing by 17.
That was then, this is now.