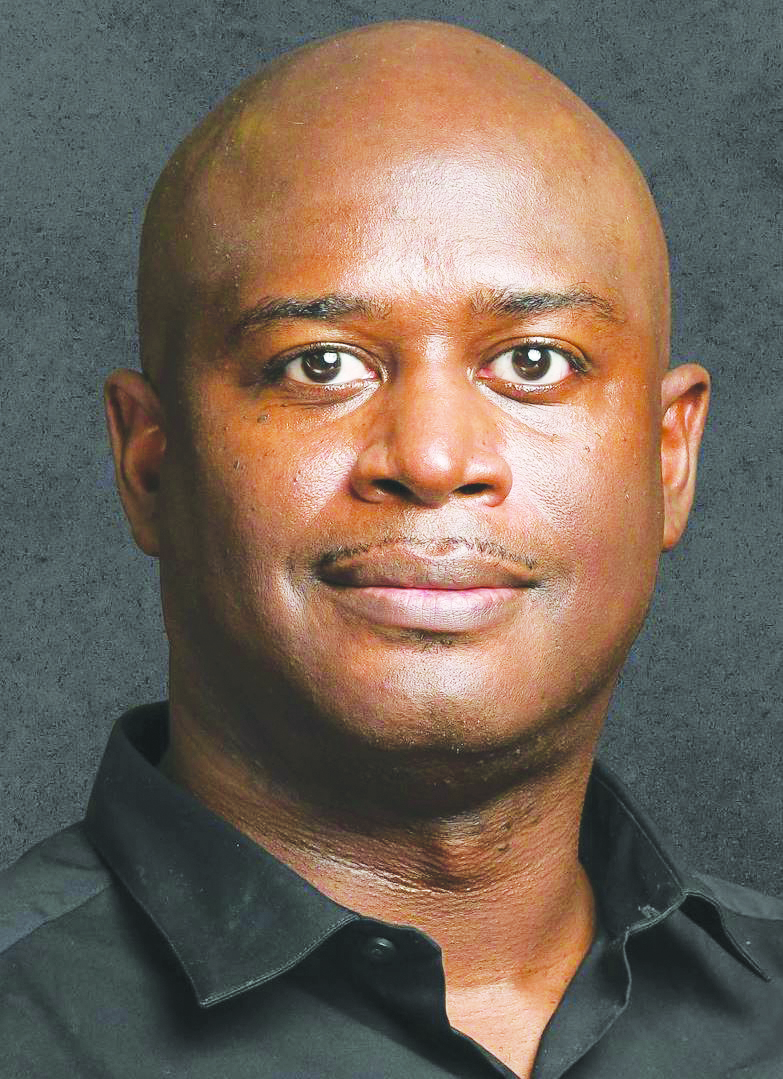 GRAMBLING — Grambling State University Vice President for Intercollegiate Athletics, Dr. Trayvean Scott, announced on Tuesday the appointment of LaMonte Vaughn Jr. as the new head men's and women's track & field coach, effective July 1.
Vaughn will move into the head role following the retirement of longtime GSU track and field head coach and Southwestern Athletic Conference Hall of Famer Bertram Lovell, who is coaching his final season at Grambling.
"I am extremely excited to hire Coach Vaughn to guide our track and field/cross country programs as we look to continue to elevate the success of our athletic programs at Grambling State University," Scott said. "Coach Vaughn brings a wealth of knowledge to our program and has been a part of some of the best programs in the country. We know all of those experiences should allow him to come in and continue the success we have had."
Vaughn, who is in his third year at Grambling State University, was a highly decorated collegiate athlete at the University of Kentucky and has served as an assistant coach at the NCAA Division I level.
"I would like to thank our President (Rick) Gallot and Dr. Scott, for this opportunity to serve and their endless support of the Track and Field/Cross Country programs," Vaughn said. "I would also like to thank Coach Lovell for his many successful years of service to this institution and program.
"In addition, I would like to thank our support staff in administration, academics, athletic training, equipment, facilities, and athletic communications for their tireless work to help our student-athletes and staff be successful on and off the track. I look forward to working with our student athletes, alumni, and community in continuing to elevate the performances of a historic program like Grambling State. We will continue our efforts to be champions in the classroom, on the track, and in the communities we serve."
Vaughn, who was a six-time SEC 800m finalist and three-time 800m NCAA qualifier at Kentucky, brings more than 20 years of coaching experience, including coaching stints at Louisiana Tech, Washington, UCLA and Bethel College.
Vaughn joined the Grambling State program in September of 2019 after serving as the sprints, hurdles and relays coach at Louisiana Tech.
While at LA Tech, Vaughn coached Jeremy Hicks to a Conference USA Championship and an NCAA Indoor Track championship with a school-record 6.64 in the 60m dash. In addition, Hicks made NCAA regional appearances in the 100m and 200m with bests of 10.23 and 20.72.
Grambling State volunteer assistant coach Tremaine Maloney also competed at LA Tech, where Vaughn coached him to a C-USA runner-up finish in the 60m hurdles and 110 hurdles, with times of 7.89 and 13.80, respectively.
At Bethel, Vaughn helped Rakeo Cox to all-conference honors in the 400m hurdles in 2015 with a third place finish at the Southern States Athletic Conference Championships.
In his final season at UCLA, R.J. Frasier ran 50.92 in the 400m hurdles to finish the year ranked 29th nationally while the 4x100m relay ranked 25th with a time of 39.61. That relay squad would go on to run 40.01 to finish 16th at the NCAA Championships.