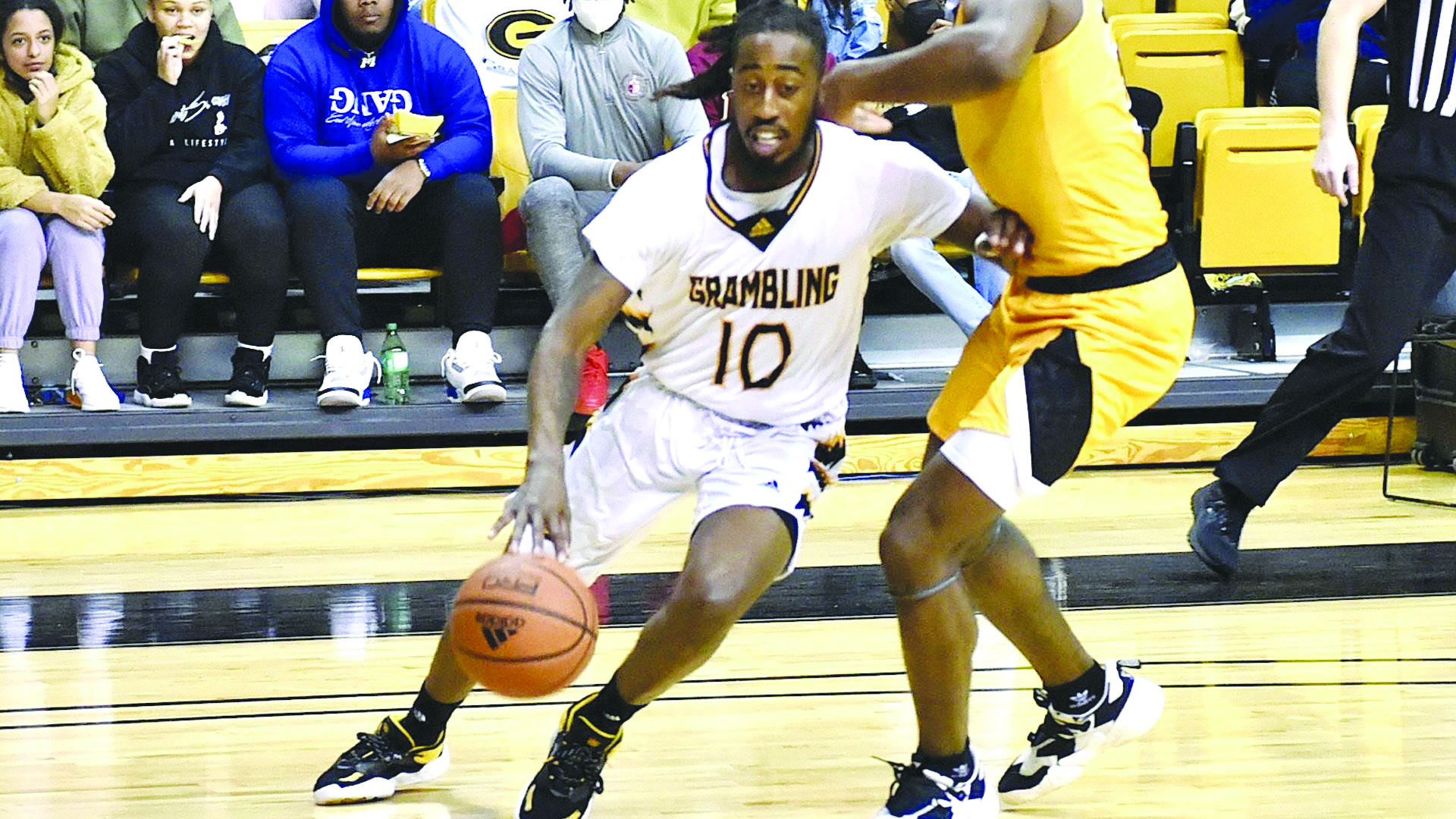 GRAMBLING — The Grambling State University men's basketball team trailed by as many as 14 points, but outscored Arkansas-Pine Bluff by 20 points in the second half to pick up a 76-65 victory in a Southwestern Athletic Conference game on Monday night on Willis Reed Court at the Fredrick C. Hobdy Assembly Center.
Grambling State (7-12 overall, 5-2 SWAC) trailed 27-13 with just over seven minutes to play in the opening half. However, the Tigers never went away as GSU erased the deficit with a huge second half to win their third straight game.
Shawndarius Cowart posted a season-high 23 points, along with six assists and four rebounds to lead the Grambling State offense. Cameron Christon recorded 20 points, three blocked shots and two boards, while Tra'Michael Moton poured in 12 points, four assists and three rebounds.
• The Grambling State University women's basketball team utilized a dominant second-half performance to erase a 10-point halftime deficit, defeating Arkansas-Pine Bluff 83-74 on the Willis Reed Court at the Fredrick C. Hobdy Assembly Center on Monday night.
Ariel Williams scored a game-high 25 points on 7-of-10 shooting, to go along with five assists, four rebounds and one steal. Williams was also perfect from the free-throw line, going 9-for-9, a splashing both of her attempts from 3-point range.
Justice Coleman also had a solid game for GSU, contributing 22 points, with three rebounds, two steals and one assist. Alexus Holt poured in 16 points, six rebounds and four assists.