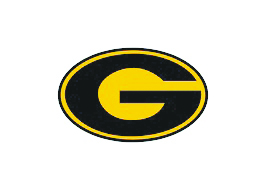 Grambling State looks to get back on a winning track as the Tigers hit the road to take on the Arkansas-Pine Bluff Golden Lions at 2 p.m. Saturday at Simmons Bank Field.
The G-Men enter the game coming off a 2-3 loss at Florida A&M and stand at 3-5 overall and 2-3 in Southwestern Athletic Conference play.
UAPB has lost seven games, including a 59-17 road defeat last week at Texas Southern, and stands at 1-7 overall and 0-5 in the SWAC. The Golden Lions have not won since topping Lane College 34-16 in UAPB's season opener.
The G-Men have played three quarterbacks this season. The big question entering the weekend is will the Tigers once again play true freshman Noah Bodden, who leads the Tigers with four passing touchdowns and 474 yards on 42-of-102 passes (43..4 completion percentage) with four interceptions. If the Tigers don't play Bodden any more this season, it can be called a redshirt season for Bodden and he'll have four more seasons of eligibility remaining.
If the G-Men do play Bodden in a fifth game this season, he'll only have three more years of eligibility left heading into next season.
Juniors Elijah Walker (247 passing yards and one touchdown) and Aldon Clark (191 passing yards and one score) are GSU's other two quarterbacks.