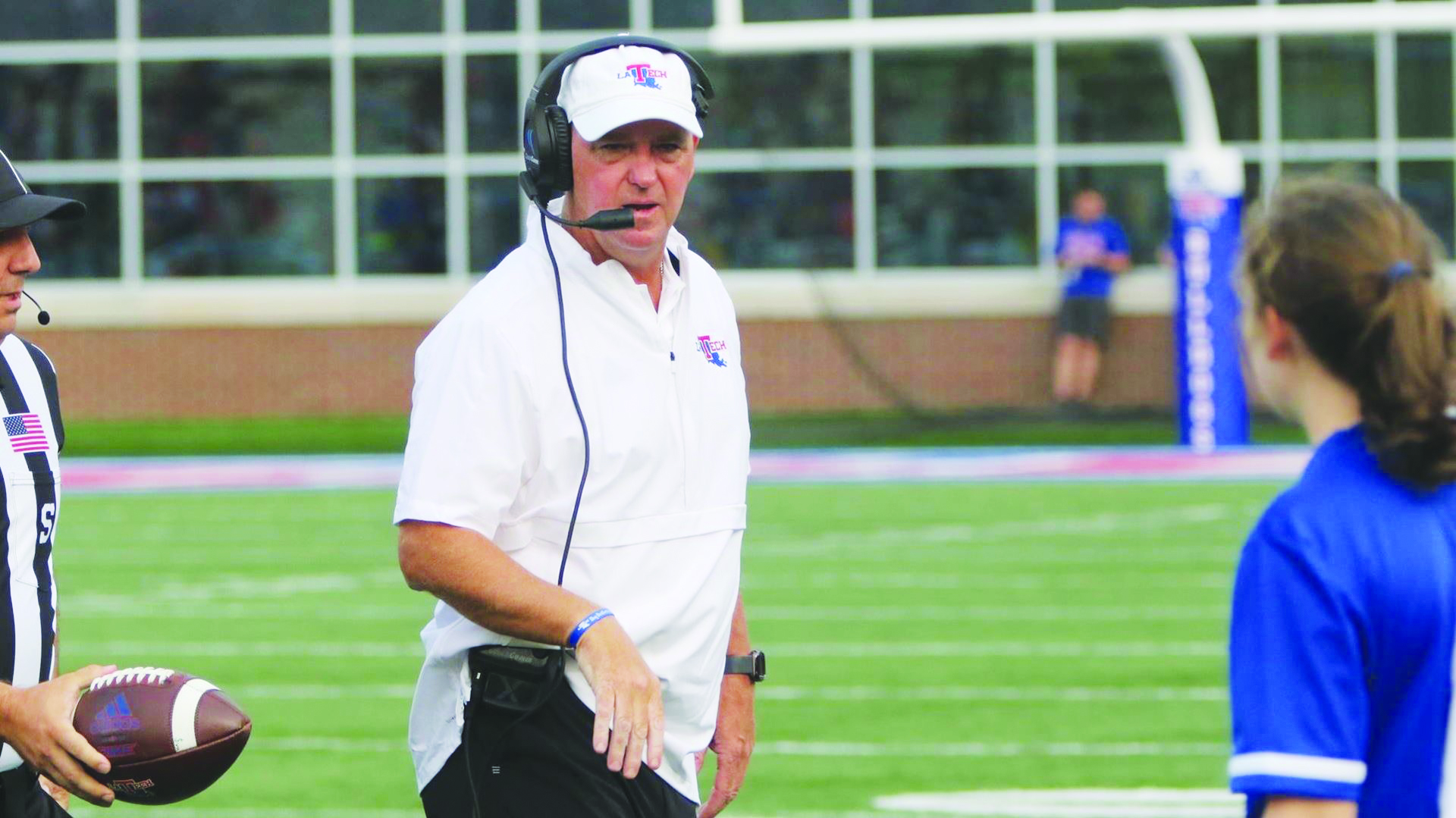 Louisiana Tech hits the road and travels to Protective Stadium to face Alabama-Birmingham starting at 11 a.m. on Saturday.
UAB (5-3, 3-1 C-USA) and Louisiana Tech (2-6, 1-3 C-USA) have played closely contested games since UAB's return to the playing field in 2017 with three of the four contests being decided by one possession. UAB is 3-1 in those four games, but Louisiana Tech won last year's contest 37-34 in double overtime.
The Bulldogs own a 6-3 advantage in the all-time series.
LA Tech will be looking to shake off a tough 26-23 loss that saw Old Dominion kick a field goal as time expired to get the home win.
"It's frustrating to be so close and to still come up short. I was proud of the way a lot of guys played defensively for three quarters," said Tech head coach Skip Holtz. "We played outstanding football. I continue to look at the growth of Keivie Rose and the way he's playing. Deshon Hall. DJ Jackson is getting more and more minutes upfront. Mykol Clark is doing a really nice job for us. Our linebackers are really starting to come into their own. I say that because Trey Baldwin and Tyler Grubbs have been playing a major role, but to see the way Kody Fulp has come in and the minutes he's giving us right now. Maki Carabin. Even Allen Walker is doing a really nice job. Those five guys are playing really well for us at linebacker. BeeJay Williamson continues to step up. I was proud of Khalil Ladler Saturday. Baylen Buchanan, unfortunately, wasn't able to finish the game but he played really well at corner. Our defense was 3-of-10 through the first three quarters on third down.
"Unfortunately, in the fourth quarter, we had that score to put us up 20-17 and they had a 20-play drive that went down and tied the game up."
Holtz knows his team has to win out the remainder of the season to be eligible for a seventh straight bowl game.
"We have four games remaining on the schedule. The attitude right now is we have to find a way to win. The attitude and the togetherness of this team, they certainly haven't thrown in the towel. But, we need something good to happen to us at this point. We're struggling right now. Being so close and not being able to get it finished is just frustrating not only for our players and our coaches, but also our fans. We need to be able to find a way to get a win this week with UAB."
And he knows it won't be easy against a strong UAB team.
"We're going to have to protect the football," Holtz said. "We're going to have to do a really job protecting the football offensively. We have to try and generate some points whether that's through the running game or the passing game. Defensively, the key is we can't give up the big play. We've got to keep the ball in front of us. Make them earn it again.
"They're going to earn some yards rushing. You just have to make sure you don't give up the homerun ball and make them earn everything they get. Offensively, it's about trying to protect the ball and manufacture points. Defensively, it's about not giving up the big play, trying to keep the ball in front and make them snap it again."