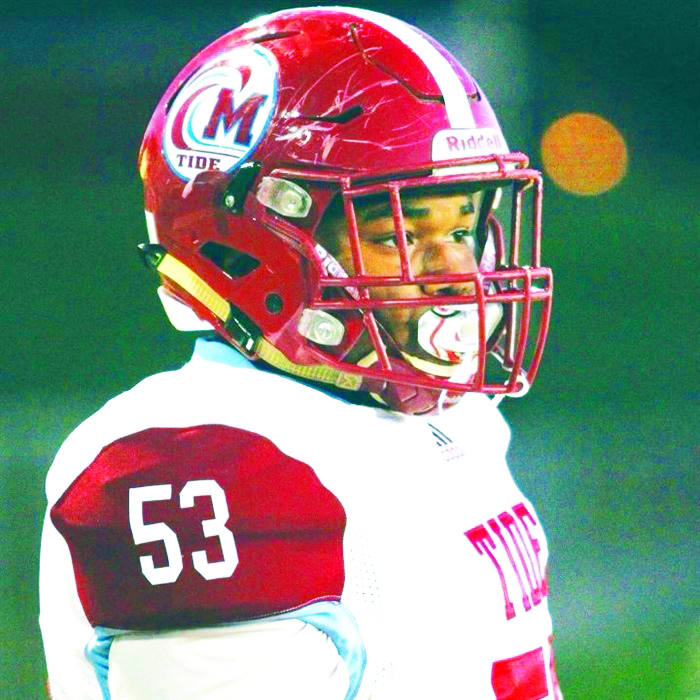 Minden High continued its stellar record of setting their players up for future success on Wednesday, as two senior Tide football players signed on to play at the next level.
All-Parish defensive lineman Jaylen Green committed to playing the next few years at University of Arkansas-Monticello after a fantastic career as a member of a successful Minden football program.
"It feels so good to move on to the next level," Green said. "I'm excited to get in there and get in the trenches."
Green said he chose UAM for the home-away-from-home vibe he caught upon visiting.
"It felt like home when I walked on campus," Green said. "And the coaches made it feel that way."
Green credited Coach Heard and Minden High for a setting him up for success.
"Minden prepared me by practicing at a high level," Green said. "When you walk down those steps, it's go time. I always practice like it's a real game. That set me up to succeed."
In a year that sidetracked so many athletes, Green used the situation to better himself and get to the next level.
"Well, with the pandemic going on, it didn't really bother us as a team," Green said. "We had a goal in mind. We just treated it like we have one game at a time and we needed to handle business.
"Yes, it was different than any other season, but we still got our work in and got it done."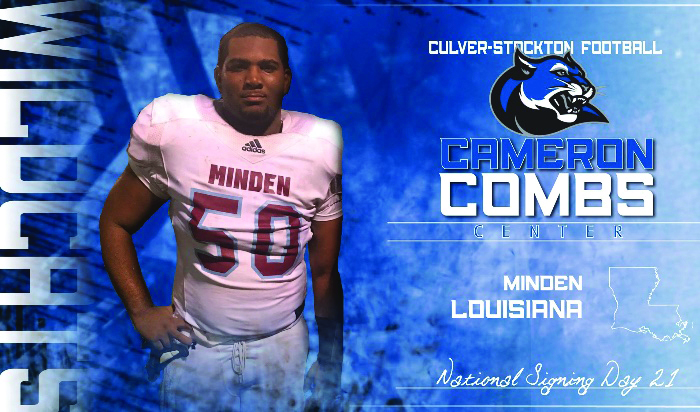 Cameron Combs also signed on to play at Culver-Stockton College in Canton, Missouri. Combs was a First-Team All-District performer at offensive lineman for the Tide in 2020, one of their most successful seasons to date.
Combs and Green helped control the line of scrimmage all season for the Tide as they battled an irregular season and found individual success as well as team success.
Big guys up front have always been successful under Heard, a tradition that continued this week with two more college signings.