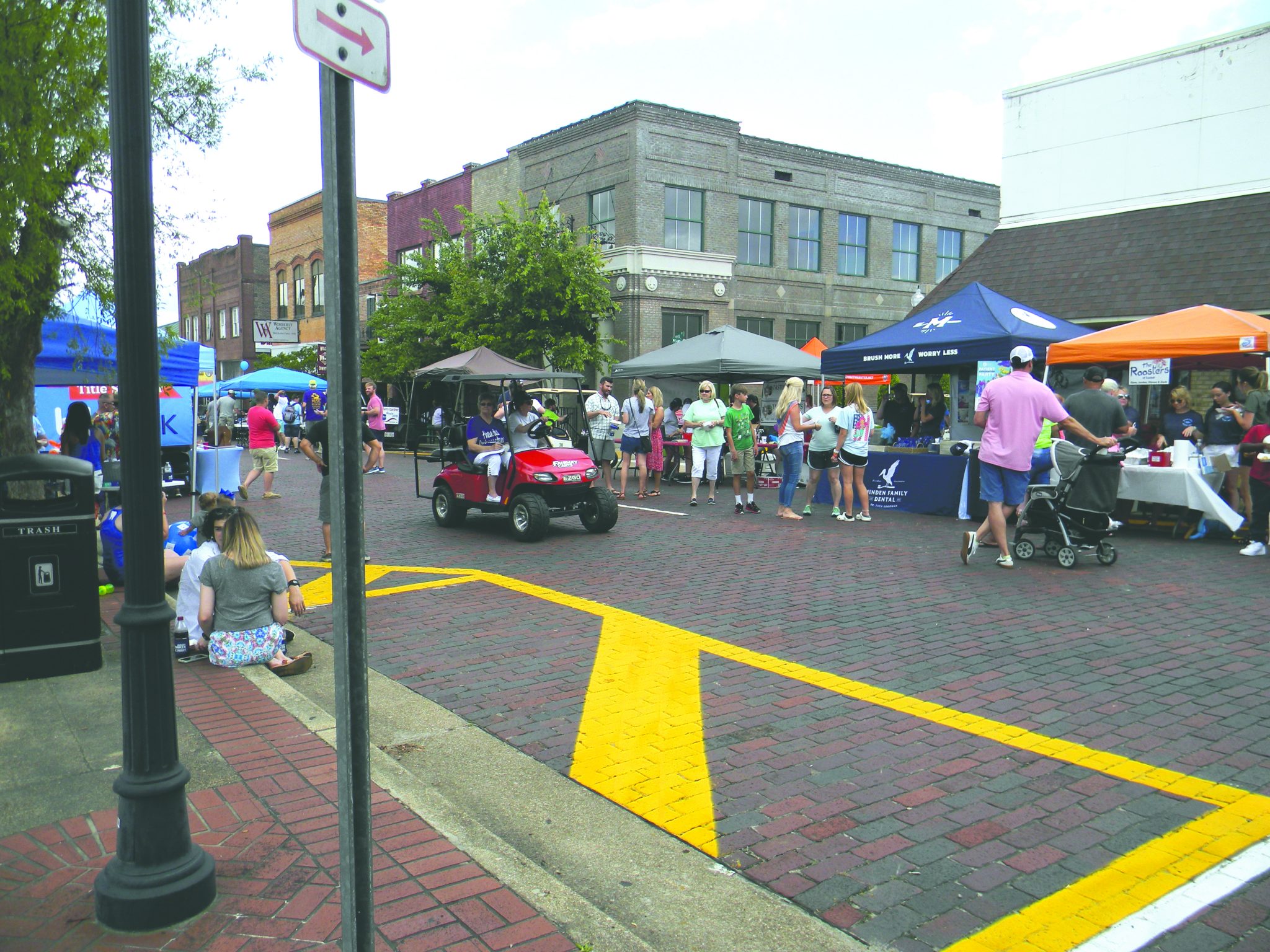 The scent and sounds of sizzling meats will soon be filling the bustling streets of Downtown Minden with the return of it's annual event Grilling On Main. The event will be back bigger and better than ever, with the grilling competitions, cornhole tournament, public tastings, live music, and fireworks that everyone enjoyed from the past events.
New this year, there will be an event for kids called "Lil' Grillers," where younger chefs take a step up to the grill and try their hand at grilling pork chops of their own.
Anyone interested in signing up for the Grilling Competitions or Cornhole Tournament can do so online at the event's website, https://grillingonmain.com/.
The Grilling Competition this year has a total payout of $10,000 payout for the competitors across the three categories of ribs, chicken and brisket. There will also be a competition specifically for locals to determine the best griller in Webster Parish.
The judges aren't the only ones who will get an opportunity to try the best that these grillers have to offer. There will also be a People's Choice Contest where event-goers can pay $5 to enter the tasting of pork butt roasts and submit their opinion on who grilled it the best. This portion of the competition will be taking place along Pearl Street, with the pork butts numbered and in a line to make tasting and judging as convenient as possible.
New this year is the Lil' Grillers Competition. There will be two age groups, 6-12 and 13-18, that will be competing to earn 1st through 3rd based on who cooks the best pork chop. Ace Hardware is sponsoring that competition, providing contestants with their own grill, apron, starter block, and all supplies necessary to get them started. Hugh Wood Catering and Specialty Meats will be supplying the pork chops for the competition.
A competition that's not related to grilling but can be just as heated is the Cornhole Tournament. Instead the tournament being on Pearl Street this year, it's going to be in the parking lot at the corner of Union and Broadway, due to it having a more level service and better lighting.
"We're just so glad to be back in 2021, and welcome everyone to come one out to enjoy themselves, the sunshine, and the food. We got lots of people coming from out of town, so let's welcome them and enjoy ourselves," said Mahalla Hutto, Minden Main Street Director.