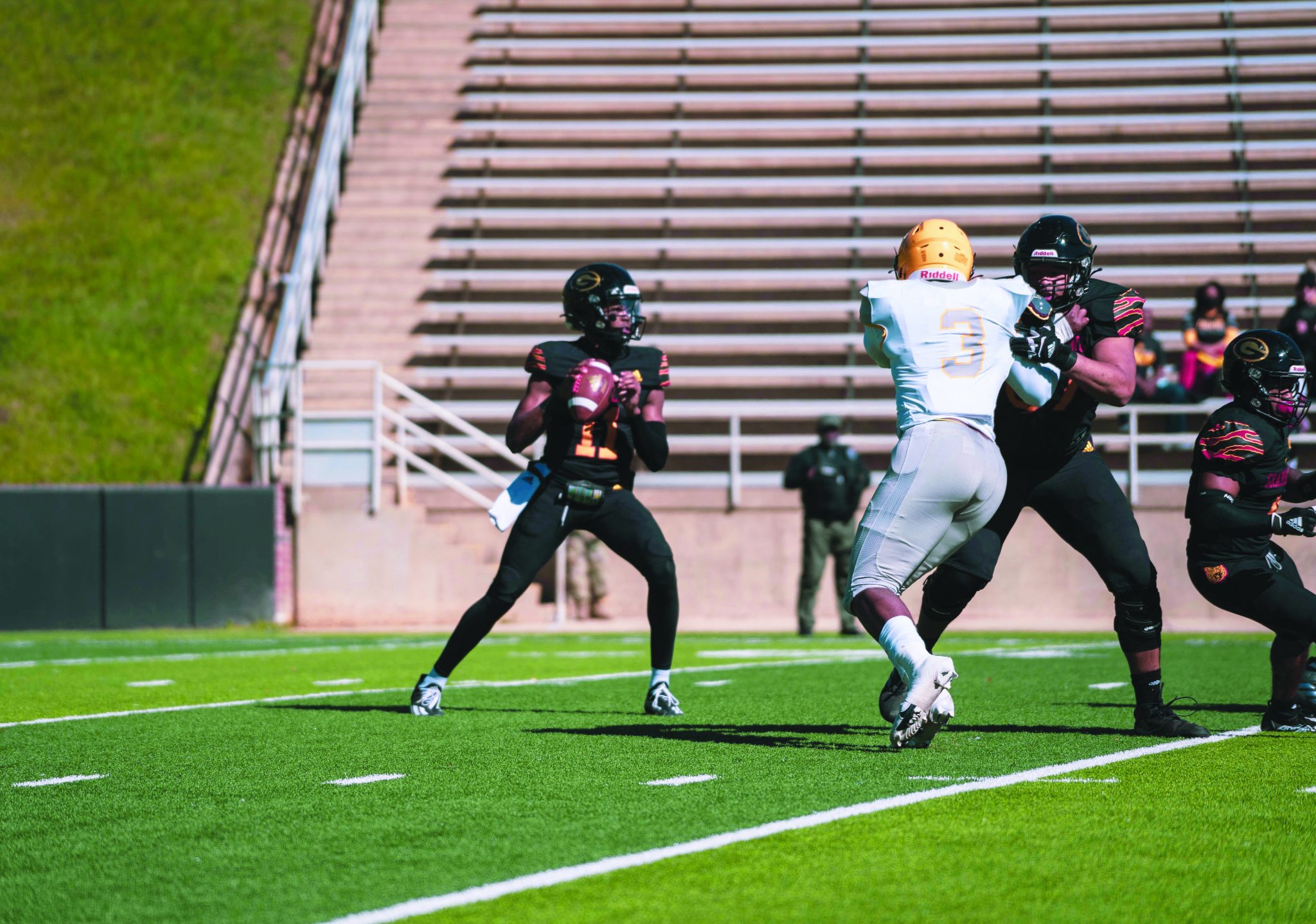 History will be made as Grambling State takes on Southern in the 48th annual Bayou Classic starting at 4 p.m. Saturday at Caesar's Superdome in New Orleans.
Interim head coach Terrance Graves will become the seventh head Tigers to lead the G-Men in the Bayou Classic in GSU's first game since former head coach Broderick Fobbs was relieved of his duties on Nov. 15.
Graves had been serving as linebackers coach and Special Teams coordinator for the Tigers before Fobbs was dismissed.
The legendary Eddie Robinson guided the Tigers in the Bayou Classic from 1974-97 before giving up to Doug Williams, who has served two different stints as head coach of the Tigers. Melvin Spears and Rod Broadway came after Williams before Fobbs took over as GSU's head coach in 2015.
Graves, who has not yet spoken to the press since taking over the Tigers, will be the third interim head coach leading the Tigers into a Bayou Classic. Spears did so in replacing Williams in 2004 while Dennis "Dirt" Winston did so in 2013 after Williams was dismissed during his second stint coaching the Tigers.
New Grambling Vice President of Athletics Trayvean Scott only had glowing words about Fobbs in the statement released last week announcing Fobbs had been dismissed from his role as head coach of the Tigers.
"Broderick Fobbs is one of the finest human beings I have had the pleasure to meet in this industry and he has been a tremendous role model and mentor to our young men," Scott said in that statement, "We appreciate his many years of service to our university and wish both him and his family nothing but the best. Consistent with our values as an institution, he deserves the utmost respect from the Grambling State University Tiger family throughout this transition."
Fobbs led the Tigers to a 54-31 overall record and 42-17 mark in conference play through seven-plus seasons as head coach, leading his team to a Black college national championship, two SWAC titles and three Western Division crowns.
The Tigers also won three straight Bayou Classics from 2015-17, though the 2015 win was later vacated.
But offensive struggles have plagued the Tigers in recent years. Grambling went 0-4 during the pandemic-troubled spring season, falling to Southern 49-7 at the Bayou Classic held outdoors at Shreveport's Independence Stadium.
That marked Southern's largest margin of victory over the G-Men since 1939 and was the Jaguars' third straight win in the Bayou Classic series. Southern leads the overall Bayou Classic series 24-23.
The Tigers enter this year's Bayou Classic at 3-7 overall and 2-5 in SWAC play after a 31-14 loss to Bethune-Cookman on Nov. 13..
Grambling has managed only 240.3 yards per game and 3.9 yards per play with 13 touchdowns so far this season — both of those lows rank at the bottom of Southwestern Athletic Conference statistics.
In that most recent game, the Tigers amassed only 186 yards of total offense against Bethune-Cookman, a 2-8 team that has given up 35.5 points per game heading into that contest.
Grambling quarterback John-Paul Pierce, a sophomore quarterback from Brother Martin making his first career start, did fire a pair of scoring strikes in that contest. Touchdown passes had been few and far between for GSU this season heading into that contest.
The hope for Grambling fans is that the coaching change will help change the Tigers' fortunes in the Bayou Classic series.
If that happened, it would be a game-changer. After Williams was fired in 2013 after the Tigers started the season at 0-2, GSU's first interim head coach, George Ragsdale, led the team to five straight losses before he too, was fired.
As Grambling's second interim head coach that turbulent season, Winston led the Tigers to a 1-3 mark to close out the year, including a 40-17 loss to the Jaguars in the 2013 Bayou Classic.