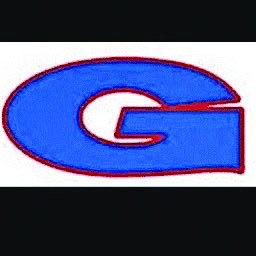 The Glenbrook High School boys basketball team couldn't overcome a slow start with a furious finish last Friday night as they couldn't overcome a slow start with a furious finish Friday night, falling 54-51 to River Oaks in their season opener. 
"It took us a while to get going," said Glenbrook head coach James Thurman. "It was our first game and it was their third, and I think that showed. We're still just trying to figure ourselves out. We have a couple of kids that haven't played before and it took us a little while to get a little cohesion going."
The Apaches found themselves down 13-4 at the end of the opening stanza and that 11-point point deficit remaining at the end of the first half half with the Mustangs up 23-12 at intermission.
But Thurman's halftime talk sparked something in his team as the Apaches outscored River Oaks 20-14 in the third quarter to pull within eight points at 40-32.
"Defensively we've had to change some things up," Thurman said.
"As the game progressed we started finding some ways to stop some shots and some ways to make some baskets trying to crawl out of that early hole we put ourselves in."
The Apaches continued picking up their pace in the final quarter, outscoring the Mustangs 19-14 and pulling within a point in the game's final minute,
"We were down by one and tried a shot with about 17 seconds left to take the lead but didn't hit it and (the Mustangs) came down and made their free throws," Thurman said. "Then we had a tough shot at the buzzer and it just didn't fall. We just started too slow and couldn't overcome it."
Junior DJ Carter led the Apaches with 15 points while Ty Feaster scored 11, Tre Kent hit for eight and Rhett Johnson and Turner McClelland added six each.
Thurman said Carter will be one of the key players for the Apaches this season.
"He played more of the 2 or 3 last year and is transitioning to the point guard role for us this year," Thurman said about Carter. "Ty Feaster also returns from last year, although he didn't get a lot of varsity playing time last year — he played mainly JV basketball."
Thurman said the Apaches have a seven-man roster right now with Collin Gregg rehabbing a broken leg he suffered during football season.
"He's our only senior and once we get him back in December I feel like he will play an important role for us," Thurman said about Gregg. But as of right now Carter is pretty much leading the team and taking charge for us a little bit."