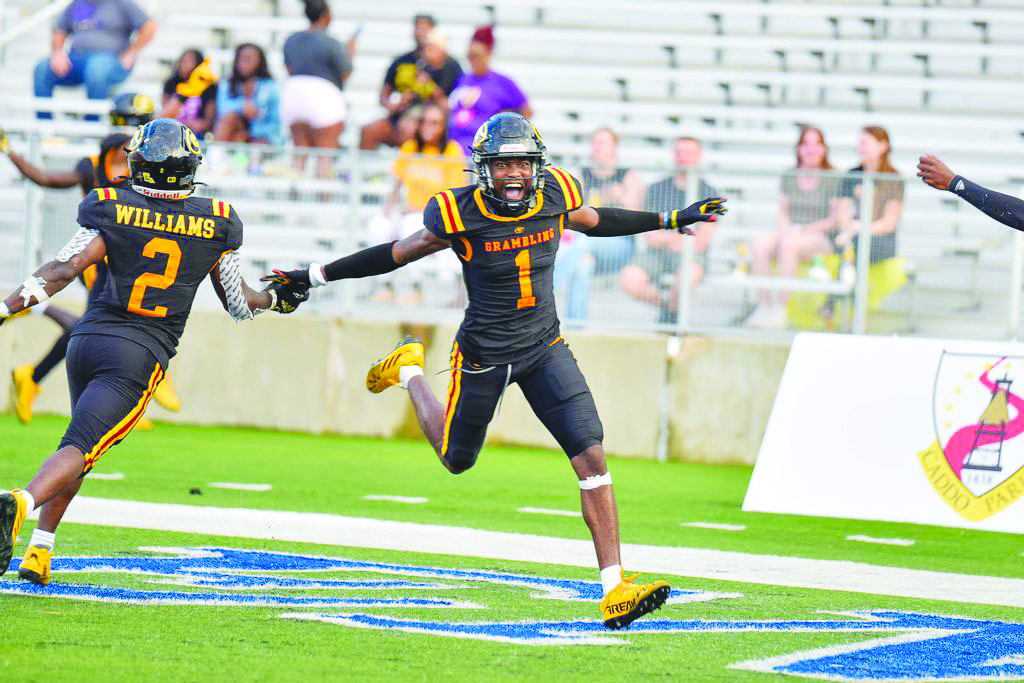 It won't be considered a league contest, but that won't take anything away from this Southwestern Athletic Conference showdown as Grambling State looks for back-to-back wins for the first time since 2019 as the G-Men play at Jackson State at 1 p.m. Saturday at Mississippi Veterans Memorial Stadium.
Grambling (1-1) is coming off a 47-21 win over Northwestern State last weekend in a game that the G-Men exploded out to a 47-7 halftime advantage.
Jackson State (2-0) hasn't allowed a touchdown so far, opening the season by defeatingFlorida A&M 59-3 in the Orange Blossom Classic before topping Tennessee State 16-3 last weekend in the Southern Heritage Classic.
Grambling State head coach Hue Jackson didn't take much time celebrating his first victory as a college head coach after defeating Northwestern State.
"As soon as I walked off the field, me celebrating that victory was over with," Jackson said. "It's going to be a tall challenge on Saturday against Jackson State. That's the way this conference is. They are one of the really good football teams in this conference. They are on the schedule and I think our players are really looking forward to playing them."
The game will pit two of Historically Black College and University highest-profile head coaches in Jackson, former head coach of the NFL's Raiders and Browns, against "Prime Time" — Jackson State's Deion Sanders, who was elected into the Pro Football Hall of Fame in 2011.
"It won't be about me and Deion, obviously we don't play. We're both a little too old to play,' Jackson said earlier this week. "It's about our football teams. They have a good football team. I think our team is growing and getting better every day, so we'll find out come Saturday.
Saturday's game will be streamed live on ESPN3 and broadcast later on ESPNU with Tiffany Greene and Jay Walker handling the call.
Grambling State will broadcast and stream the game on the Grambling State Sports Radio Network.
The game can be heard in Ruston and Dubach on the flagship station, The Peach (KPCH-99.3 FM), KNNW 103.1 FM in Columbia and Monroe and KEDG 106.9 FM in Alexandria and Pineville.
The Tigers' broadcast crew of Santoria Black, Ossie Clark, Brandon Lagarde and T. Lay Collins will call all of the action.