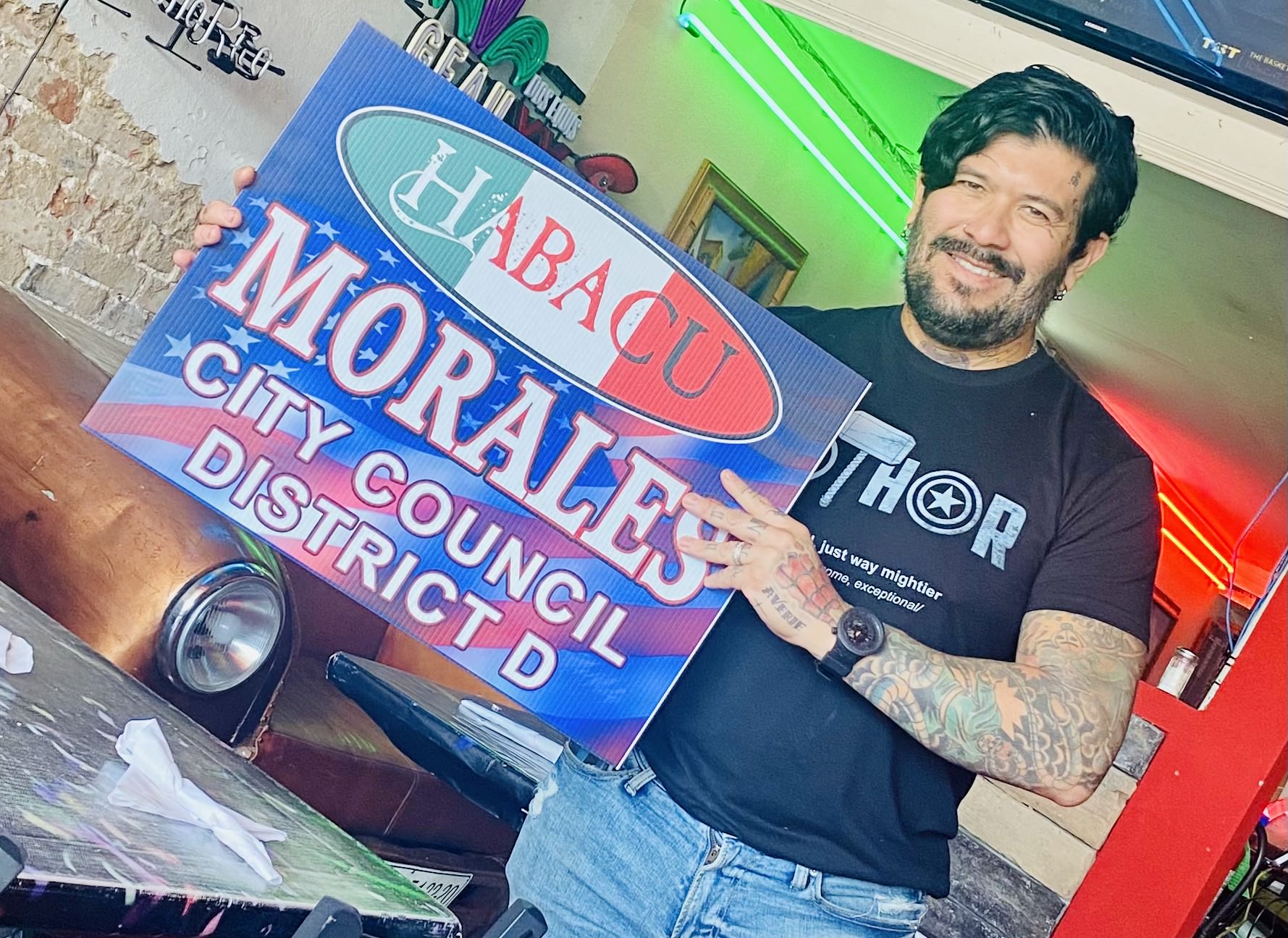 Hello, my name is Habacu Morales. I am humbly asking for your vote for councilman in District D in the City of Minden. I have lived in Minden since 2008 and have seen the good and bad of the city government.
I moved to the United States legally in 2005. In 2011, I opened Habacu's Mexican Restaurant at the truck stop located on Highway 523. A year later, I purchased a downtown building in Minden and opened Habacu's Mexican Restaurant that you know today. In 2016 I completed and passed the grueling U.S. Citizenship Exam. This was one of my proudest moments! I have been married to my wife, Kaley, for seven years and together we have five children. All of whom attend schools in Minden and I want them to be proud to call Minden home.
I have donated to multiple organizations in the area including St. Jude Children's Hospital, Minden High School, Glenbrook School, and Minden Main Street, among others. I have assisted in providing public soccer camps for the area youth.
I am running my campaign platform of "Unity." I believe you can disagree and still be unified in the ultimate outcome. Divided we fall, united we overcome. As a firm believer in God, I will continue to support issues that I believe are righteous.
As a businessman in Minden, I have personally seen and experienced the "ups and downs" in the local economy. I will strive to support economic development in the area, as well as helping businesses that are already established. I understand that the people elect someone to represent them, but I feel that too many officeholders are in it for personal gain. If I am elected, I will make decisions based on facts and for what is in the best interest of my district and my city. 
If you would like to join our team or if you would like a yard sign to show your much-appreciated support, please call 318-422-6873.
Thank you and I hope you will entrust me with your vote, a vote for change and a vote for UNITY!!