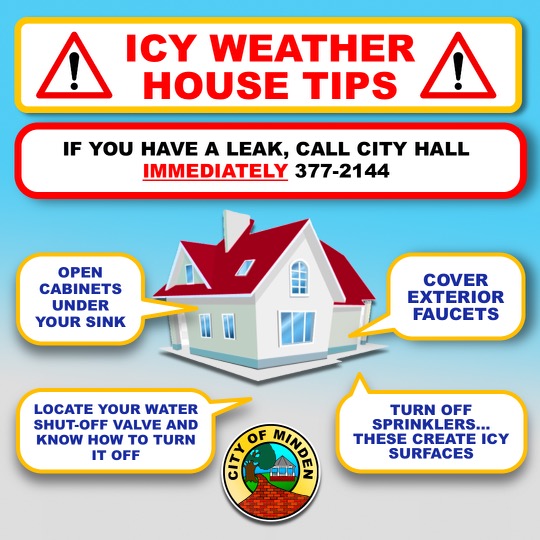 The National Weather Service (NWS) has put both a Hard Freeze Watch and a Wind Chill Watch into effect for the northwest region of Louisiana as well as parts of Texas and Arkansas.
The Hard Freeze Watch will be in effect Thursday night starting at 6 p.m. throughout Saturday afternoon. "The coldest air of the season is forecasted to be during this time frame with bitterly cold temperatures and even colder wind chills," the NWS stated.
A Wind Chill Watch is in effect for the entire region from Thursday night through Friday morning. "Wind chill values will drop near to below zero behind an arctic cold front Thursday night through Friday morning as gusty northwest winds combine with cold temperatures in the single digits to lower teens to produce dangerously cold wind chills," the NWS stated. 
This will result in roughly two days of below-freezing temperatures for the region. 
The National Weather Service recommends taking a few safety precautions, including limiting time spent out in the cold, dressing in lightweight warm layers, making sure to have jumper cables and emergency kits in vehicles, bringing pets indoors, letting faucets drip, and protecting pipes, and remembering to check on elderly neighbors and family.