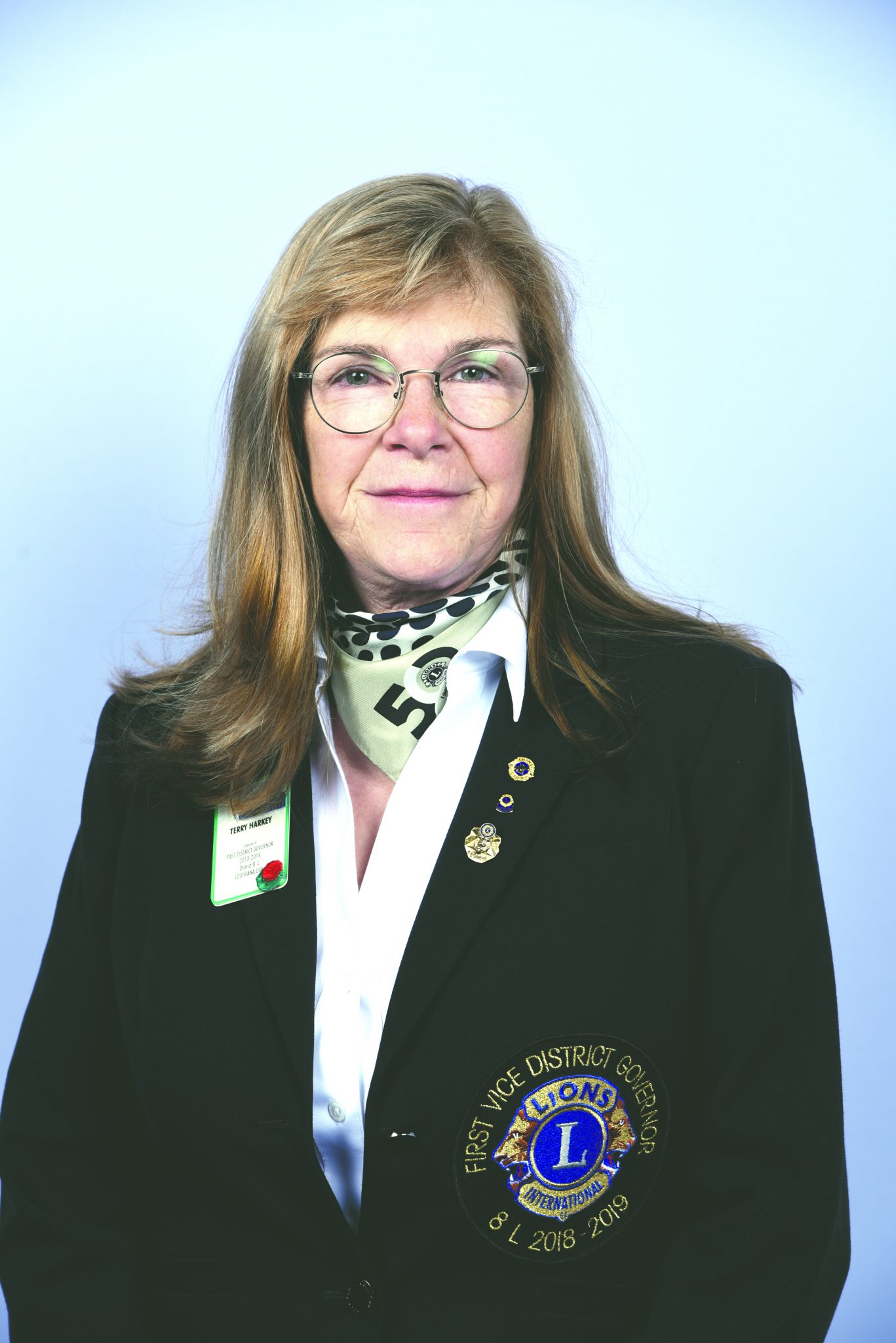 Lion 1st VDG Terry Harkey of the District 8 Lions Clubs International will be the guest speaker at the Minden Lions Club this Thursday. She will be discussing her upcoming goals for the 2019-2020 year.
Harkey was born in Beaumont, Texas, to a navy chief and his wife. Change was a lifestyle with which she is well acquainted. She never attended a school more than 2 consecutive years until Airline High School in Bossier City, LA. She graduated with honors and went on to earn a BAE in Secondary Education from the University of Mississippi.
She officially became a member of the North Shreveport Lions Club on July 1, 2013; however, she has been involved with Lions projects and fundraisers for 35 years as spouse to PDG Scott Harkey. She immediately began to serve as a director, and in 2015 was selected for 3rd Vice President, which quickly became 2nd Vice President. She has attended many International Conventions and USA/Canada Forums. She served as Yellow Rag Editor and created the Room Improvement Committee which she chaired for 4 years. She received a Certificate of Appreciation in 2013 from International President Barry Palmer for her outstanding support of then DG Scott Harkey, by helping organize and promote the District 8L Conference. She received another in 2018 from International President Gudrun Yngvadottir for her service to District Governor Tony Simpson.
Prior to her tenure as President in 2017-2018, she successfully completed the Emerging Lions Leadership Institute Training, the Guiding Lion Program, and will receive her doctorate from Lions Club University in September. As President of the North Shreveport Lions Club, she returned the club to a stable leadership format, Cubsight screening thrived with over 1200 that year, and all fundraising projects exceeded budget.
In addition to serving as President, Harkey has held the district office of Zone Chairman of Zone 1A where she created a "Super Zone" initiative between Zones 1A (Shreveport) and 1B (Bossier) who benefited from a greater interaction between the clubs. She is a 3-year Trustee on the board of LLEF where she co-chairs the Prevention Committee and served as the Women and Family Specialist on the 2017-2018 GMT Team, District and Regional Peace Poster Coordinator, Regional Zone Chair, and First Vice District Governor. Most recently Terry completed the Faculty Development Institute course.
Terry and Scott have been married since 1981 and have two adult children. Their daughter, E.D. who is married to Lion Chris Stewart, works at the Downtown Development Authority in Shreveport. Their son, Jack, is involved in several business partnerships with Scott and teaches fencing. Their only "child" in residence is their vicious 8-pound dog, Flip.