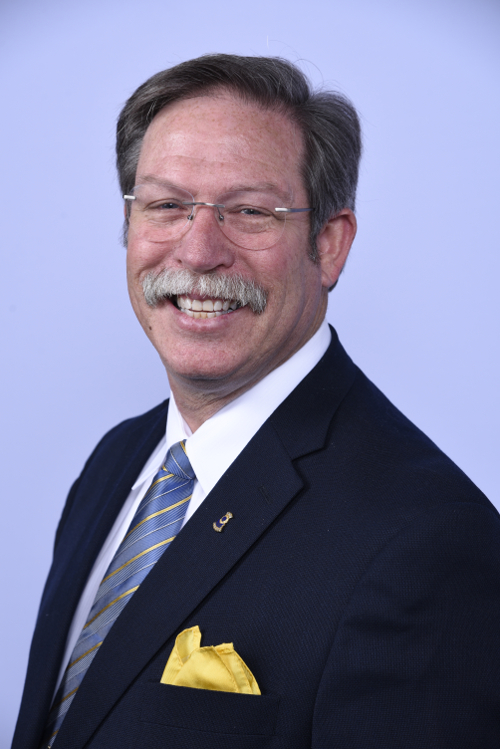 Special to the Minden Press-Herald
Lion Scott Harkey will be the guest speaker at Thursday's meeting of the Minden Lions Club. Harkeywas born in Lubbock, Texas in 1957, and moved with his family to Shreveport, Louisiana in 1968. He is a Graduate of Northwood High School and is a former member of the Louisiana Army National Guard, where he serviced during the New Orleans Police Strike and was also called to active service during the Bossier City Tornado strike. He separated from service with an Honorable Discharge as a E7, PSG.
He married Terry Moore in 1981. They have two children Etta D. Stewart and John Jackson Harkey, and son in law Christopher Stewart. After being long time residence of Shreveport, Scott and Terry have moved to Benton, Louisiana to live on the lake and enjoy their lives with each other.
In 2008 he and his wife Terry became the owners of Bearing Service and Supply, an Industrial Distribution warehouse which was started by his Dad, John Harkey in 1972; In 2001 he started a second business with his son, Jack Harkey – Sword Masters, a Sport Fencing Equipment sales and rental company that services with sport of fencing all over the country. He and his son have several ventures together now, ranging from a Dry Ice Blasting business to apartments and restaurant space in downtown Shreveport.
Lion Harkey is a Past President of the North Shreveport Business Association, which was formed by PDG Craig Kennedy to fight the crime problem in North Shreveport and improve the quality of life for residences and businesses.
Lion Scott Harkey has been a member in good standing of the North Shreveport Lions Club since April, 1982. He has held every office in the club, including Tail Twister, Secretary and Treasurer. During his tenure as President in 1990-1991 he was recognized as a 100% President of a 100% Club. Lion Harkey is a Progressive Melvin Jones Fellow, with his first MJF award following his successful tenure as President of his club. Lion Harkey has chaired several fund raising projects for is club in his 36 years as a Lion.
Lion Harkey has held the District office of Zone Chairman of Zone 1A, 2nd VDG, 1st VDG, and District Governor in 2013-2014. He is the Vice President the Executive Committee of the board of trustees of the LLEF, maintains the website of the LLEF. He has joined the board of the Louisiana Lions League for Children and will work in the same capacity as he has been on the board of the LLEF.