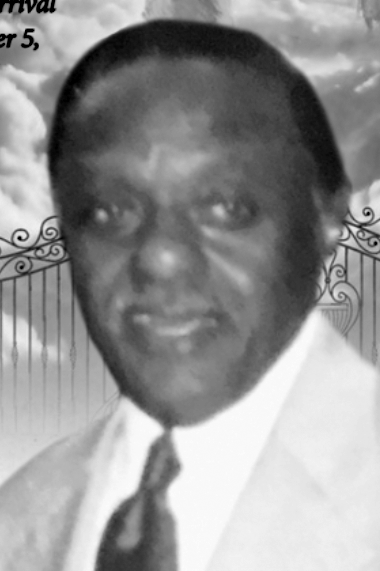 Harry L. Key was born September 5, 1935 in Claiborne Parish, the fourth of six children born to Harrison Key. Sr. and Bermie Autry Key. He grew up in Webster Parish, At an early age Harry L. was baptized by Rev. P. L. Harris at the Mt Calm Missionary Baptist Church
Harry L. was a 1955 graduate of Webster High School where has an outstanding athlete. He excelled in track and field, but he was the best running back to ever come through Webster High School Coach Lee Flentroy called Harry L. his greatest athlete of all time.
He received multiple college scholarships from all of the HistoricaJ1y Black Colleges and Universities in the Southern region. He ultimately chose to attend Southern University in Baton Rouge, LA. While attending Southern University, he received numerous awards for both football and track and field His trophies are still gracing the halls of Southern University campus today.
In his junior year of college Harry L. was drafted into the United States Anny. After serving two years, he was honorably discharged.
Shortly after being discharged and returning home Harry L.. was walking down Abney Street when he saw a beautiful woman walking in the opposite direction. She became the life of his love for the next fifty-seven years, Harry L. and Ruby Jewel were united in holy matrimony on August 12, 1961. To this union, four children were born:
Denise Michelle. Monica, Marva, and Harry L. Ir.
He was employed by Methodist Hospital in Houston, Texas, Louisiana Army Ammunition Plant and KCS Railroad from which he retired after twenty-three years.
Harry L.. Key was called home on Friday, May 4, 2018 at his home He was preceded in death by his son, Harry L.. Key, Ir.; his parents, Harrison Key. Sr. and Bennie Autry Key; his brothers: lames T. Key and Harrison Key, Ir.; his sisters: Addie Key Winston and Betty Key Cotton; Mother-in-law, Tessie Hill; brothers-in-law, P. D. Winston, Richard Cobb and Robert Hill; his sisters-in-law, Hazel Key and Mattie Key; nephews, Ronald Winston and Gerald Cotton, /r.; and a niece, Rosalind Winston Brown.
Celebration of Life Services will be held Saturday, May 12, 2018 at 10:00 AM at St. Rest Baptist Church, 611 East Union Street • Minden, LA 71055 with Rev. Robbie D. Williams officiating.
"I have fought a good fight, I have finished my course, and I have kept the faith."