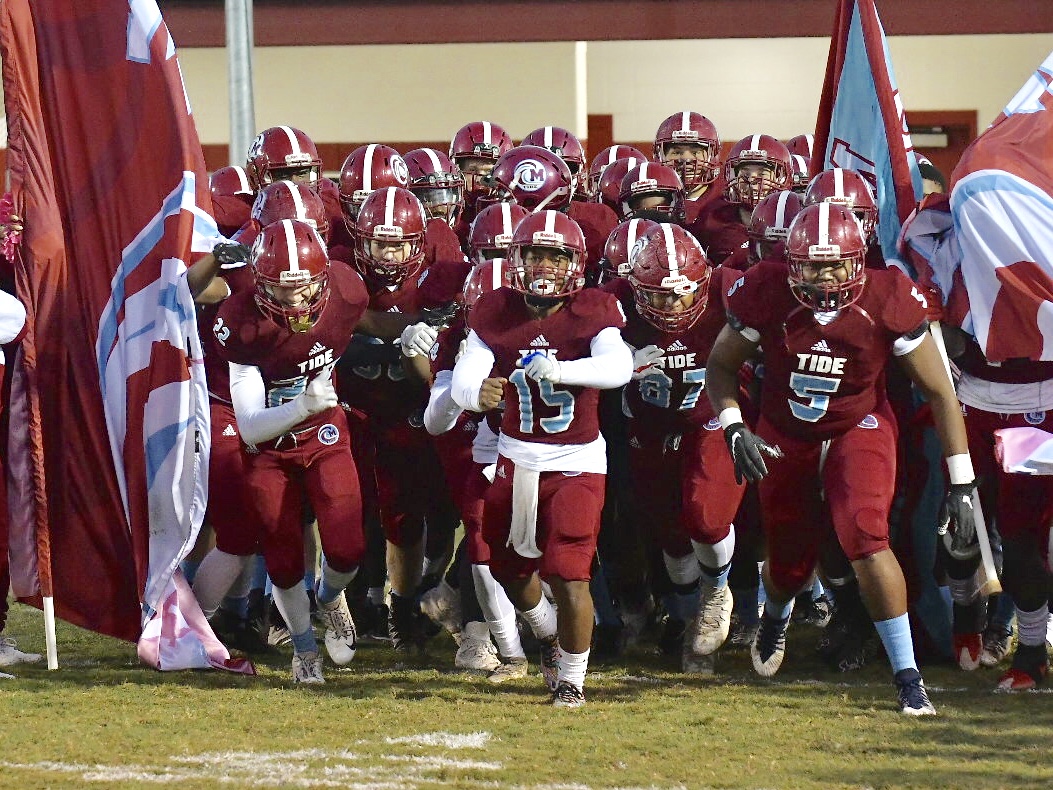 The Tide will move up in the Louisiana 4-A power rankings after an impressive win over North DeSoto (3-3) on Friday night at The Pit.
Minden dominated from the beginning of the game, but used a huge 28-point second quarter to seal the win.
"We didn't really change much up, we just started executing better," Minden head coach Spencer Heard said. "We had a few explosive plays here and there."
Justin Richardson scored on a twenty-yard pass from Trenton McLaughlin to give Minden a 14-0 lead in the second quarter after after McLaughlin rushed for a four-yard TD run in the first quarter.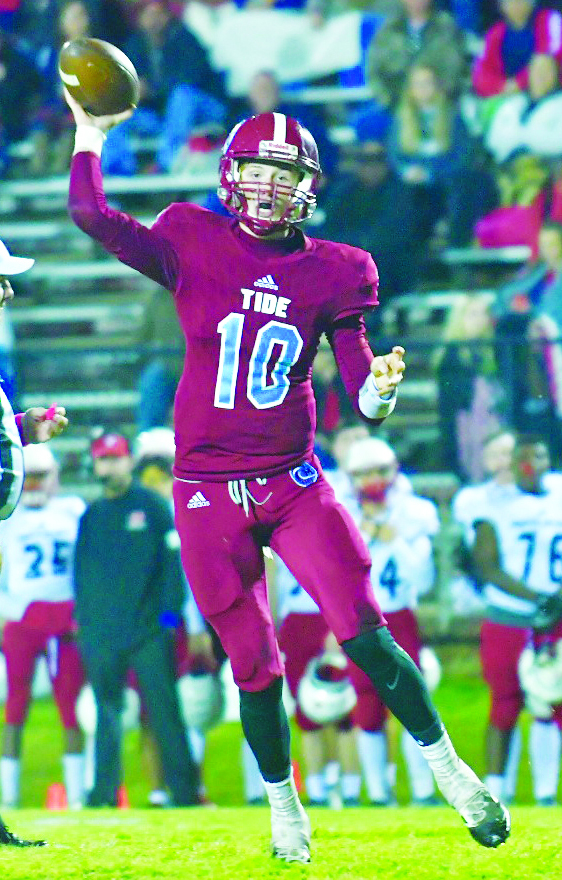 "We had a great week of practice, and that's something we talked about before the game," Heard said. "We had a feeling that would carry on into the game, I guess it did."
Trenton McLaughlin found Parker Hall and then Kentravion Lister ran in two more touchdowns, and the Tide were in firm control of the game before halftime.
"I thought the gameplan was good, and we just executed really well," Heard said.
The Tide held North DeSoto back for most of the game before allowing two late touchdowns after the game had been decided.
McLaughlin had one of his better games of the season, throwing for 250 yards on 13-of-23 passing. He ended the game with three touchdowns (two passing, one rushing).
"It's about finding favorable matchups," Heard said. "With most quarterbacks, you want to get them some throws early in the game to get them in a groove. Trent got into that early.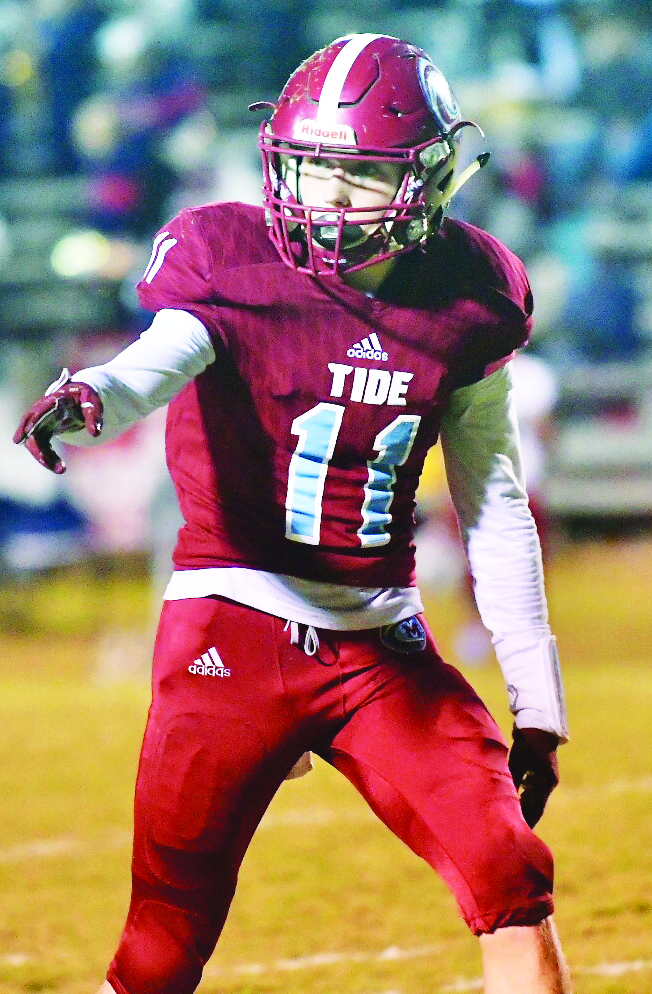 "He also had great protection all night. I thought the offensive line played really well."
Lister led Minden with 82 yards on 12 carries. Seth Johnson had six catches for 88 yards, while hall had a season-high 114 yards on four catches.
Minden finished with nearly 400 yards of total offense in the game.
"It was a collective effort for sure, we didn't have to lean on one player to do it for us," Heard said. "That's part of the deal for us. Everyone was on their game."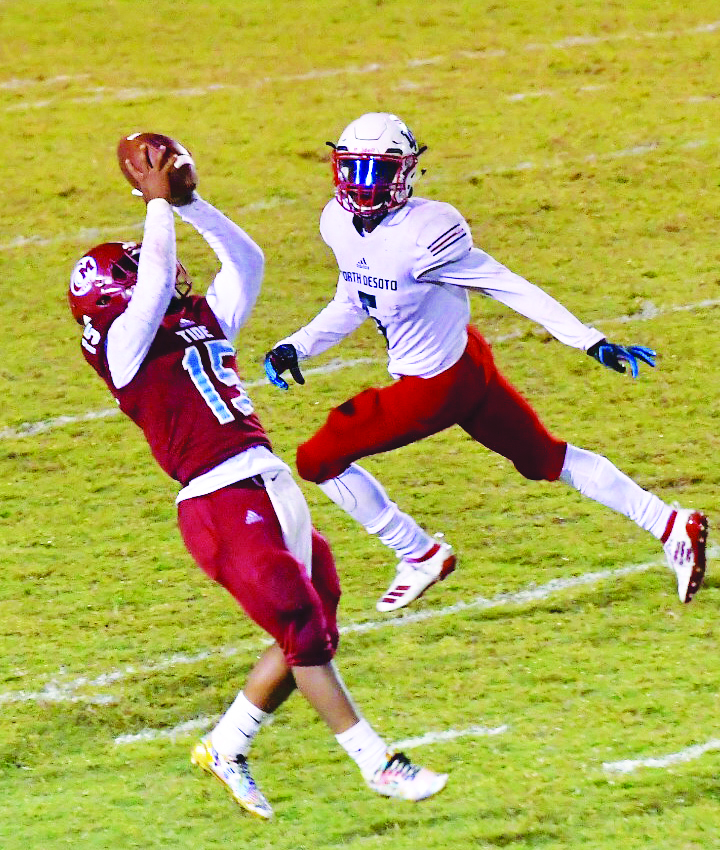 Minden improves to 5-1 this season. The Tide play against #5 Neville on Friday in a huge district matchup.
"We haven't really talked about playing Neville yet, but the coaches have been up here this weekend and watching them on film," Heard said. "We just need to keep focusing on ourselves."