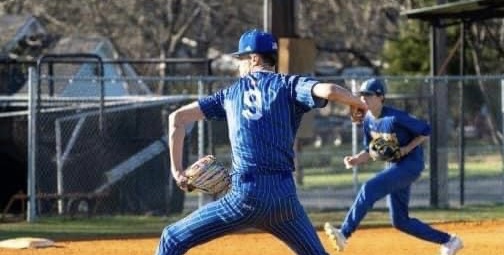 Sophomore Noah Spears pitched a perfect game as the No. 16 seed Doyline Panthers defeated No. 17 Simsboro 3-0 in the first round of the non-select Division V playoffs Friday night at Simsboro.
Doyline (10-16) will visit No. 1 Choudrant (26-4) in the second round. Choudrant received a first-round bye.
Spears struck out 18 of the 21 batters he faced. The other three outs were ground balls.
Spears threw 90 pitches of which 64 were strikes.
The game was scoreless until the Panthers scored a run in the top of the sixth.
Caysten Mingo smacked a triple with two outs and scored on Dakota Stewart's double.
Doyline added two more in the top of the seventh.
Kenneth Lee and Austin Arbaugh led off with back-to-back singles.
The Tigers turned a double play, but Stewart ripped a two-RBI double to left field.
Stewart finished 2-for-4 with three RBI. Lee went 3-for-3 with a double. Mingo went 2-for-3.
Cameron Johnson and Spears also had hits.
Simsboro closed its season 18-11.
— Featured photo courtesy of Doyline Panthers Athletics