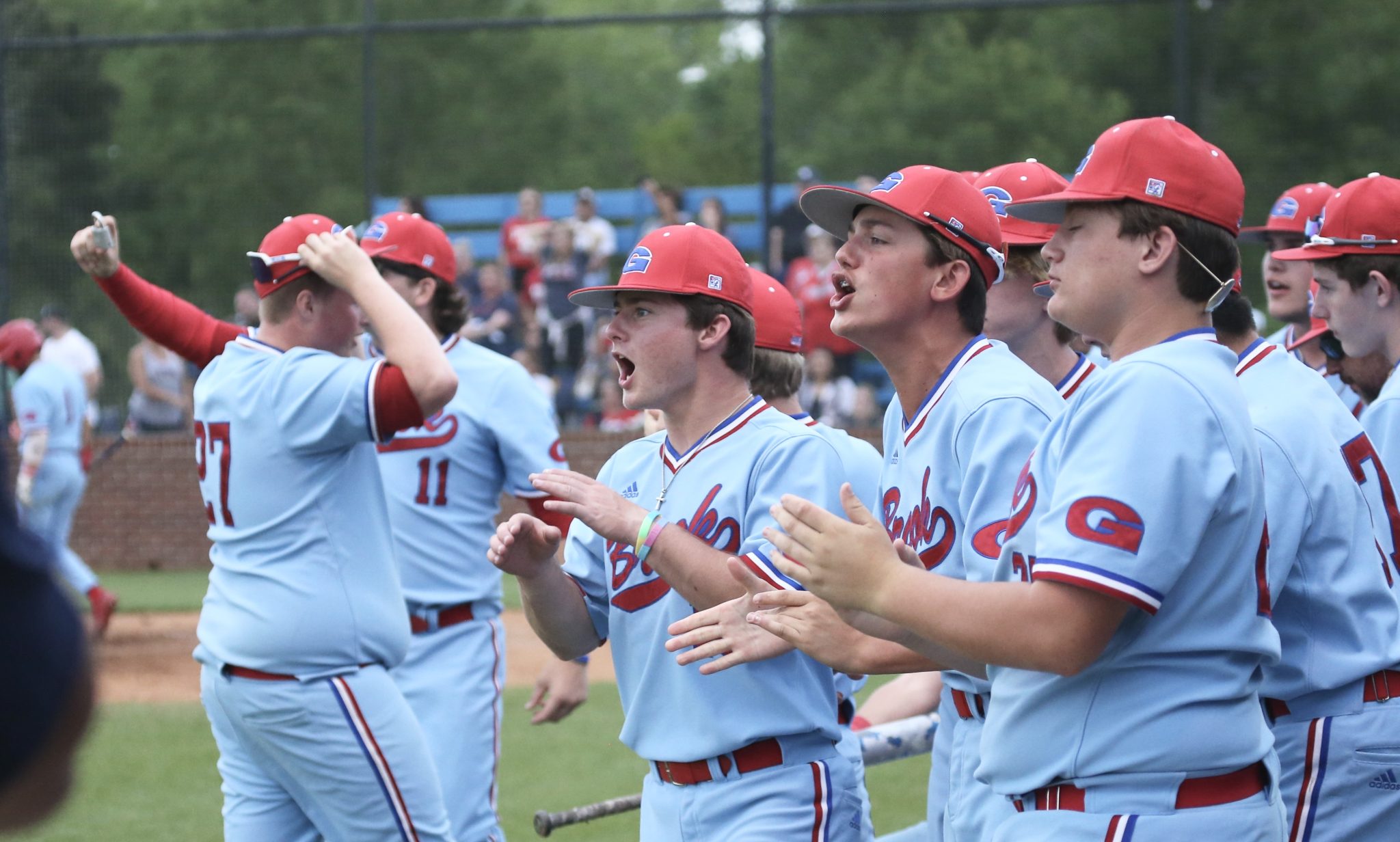 The No. 3 seed Glenbrook Apaches rolled into the select Division IV semifinals with a 5-0 victory over No. 11 Riverside Academy Thursday night at Glenbrook.
Glenbrook (24-8) will face No. 2 Ascension Catholic (24-8) Tuesday at 2 p.m. in the Ochsner LHSAA Baseball State Tournament at McMurry Park in Sulphur. The Bulldogs defeated No. 7 Central Private 10-0 in five innings in their quarterfinal game.
Glenbrook got another outstanding pitching performance from senior Hayden Harmon. He allowed four hits, struck out 11 and walked four.
Harmon pitched a three-hitter in the Apaches' 5-2 first-round victory over Vermillion Catholic.
After two scoreless innings, Glenbrook scored three runs in the bottom of the third.
Harmon led off with a double to center. Toby Haulmark moved him to second with a sacrifice bunt.
Landry Powell drove in the first run with a double to left. Maddox Mandino then smacked a 3-1 pitch over the right-field wall.
The Apaches added two more in the bottom of the fourth.
Harmon singled with one out. With two outs, Powell ripped a triple to right, scoring courtesy runner Rhett Johnson.
Then Mandino pounded a double to center, scoring Powell.
Mandino finished 3-for-4 with three RBI. Powell and Harmon went 2-for-3.
The Apaches again were stellar in the field. They didn't commit an error and turned two double plays.
The first one came in the first inning with the bases loaded and one out.
Centerfielder Mandino caught a fly ball. The runner at third tagged up. Mandino fired the ball to catcher Powell who tagged the sliding runner out.
— Featured photo by Vallette Weaver