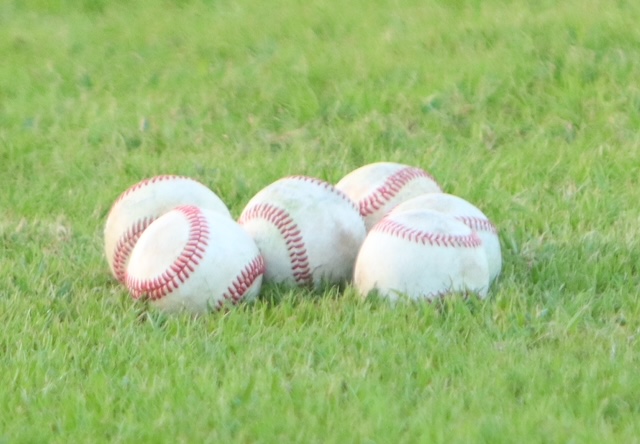 Lakeside and North Webster picked up wins on the first day of the Lakeside tournament.
Lakeside defeated Taylor, Ark., 12-2. North Webster defeated Doyline 11-5. The Knights also lost to Airline 15-0.
In another tournament game, Minden fell to Texas High 13-1 at Minden.
Elsewhere, Glenbrook dropped a tough 5-4 decision to Haughton in the second of a three-game series at Glenbrook.
At Lakeside, the Warriors scored six runs in the first inning and cruised to the five-inning victory.
Lakeside had 11 hits with every player in the lineup getting at least one.
Jon Jon Dick went 2-for-2 with two doubles. Bradley Dick went 2-for-4.
CJ Watts had a double and two RBI. Jordan Isbell also had a double. Cooper Chase had two RBI.
Bradley Dick got the win. He gave up two hits and struck out eight in 3 1/3 innings.
North Webster's Nathan Bernard went 2-for-3 with two RBI, per Doyline stats.
Collin McKenzie went 2-for-4 with a double. Jase Wesson went 2-for-4. Cooper Sanders and Judd Wesson had two RBI each.
Doyline's Kenneth Lee had a double and two RBI. He also walked twice.
North Webster (9-2) had its nine-game winning streak snapped against Airline. The Vikings scored 10 in the second inning.
At Minden, Elliott Sheppard went 2-for-3 against Texas High.
The tournament concludes Saturday.
At Lakeside, Doyline plays Taylor at noon and North Webster faces Byrd at 2.
Lakeside's game against Texas High that was suspended Thursday after a scoreless inning will resume at 4 p.m.
Minden (8-3) hosts D'Arbonne Woods at 4.
At Glenbrook, Haughton broke a 4-4 tie with a run with two outs in the top of the seventh on a balk.
Hayden Harmon went 3-for-4. Landry Powell went 2-for-3 with a home run and two RBI.
Easton Sanders and Maddox Mandino had doubles.
Starter Turner McLelland allowed four hits and struck out six in four innings. Harmon didn't allow a hit in three innings of relief. He walked four and struck out four.
Glenbrook dropped to 8-4. Haughton improved to 10-3.
The series concludes Saturday at 1 at Haughton.