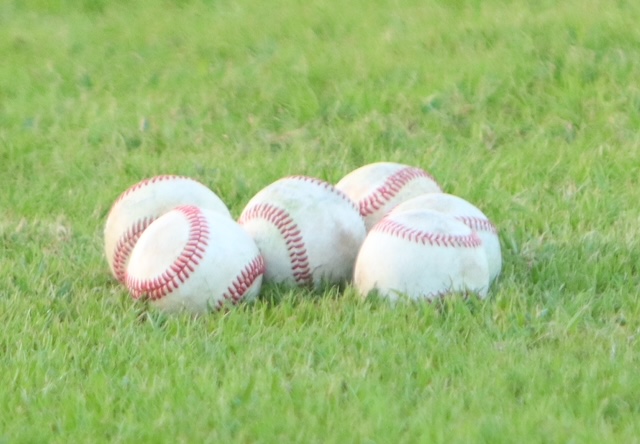 The North Webster Knight avenged a one-run loss to Minden in the season opener with a 9-8 victory over the Crimson Tide Wednesday in Springhill.
In the opening game of a three-game District 1-2A series, Lakeside fell to Loyola 6-2 at Lakeside.
Both games were originally scheduled for Thursday. They were moved up a day because of the threat of severe weather.
At North Webster, the Knights scored two runs in the bottom of the seventh to send the game into extra innings tied at seven,
Minden scored one in the top of the eighth, but North Webster tallied two in the bottom of the inning to win it.
Nathan Bernard led off the bottom of the seventh with a single. Collin McKenzie and Cooper Sanders then had back-to-back singles to get the Knights within 7-6.
Sanders scored the tying run on an error.
Brandon Winston's RBI double with two outs gave Minden an 8-7 lead.
Dakota Davison led off the bottom of the eighth with a double and Kyle Dinkins reached on a bunt.
The Tide then turned a double play but Davison scored the tying run.
McKenzie then tripled. After two intentional walks to load the bases, McKenzie scored on a balk.
McKenzie went 4-for-5 and Bernard 3-for-5. Sanders went 2-for-4 with two RBI.
Ethyn Radar had a double and three RBI. Jace Wesson had two RBI.
McKenzie scattered seven hits in six innings. Sanders got the win in relief.
Minden's Jakobe Jackson went 2-for-5 with a double and three RBI. Landon Brewer went 3-for-3 with two RBI and walked twice.
Hudson Brown went 2-for-4.
North Webster (11-3) is scheduled to visit Red River Friday at 5 in the Red River tournament.
Minden (9-6) is scheduled to play Red River at noon Saturday and Calvin at 2:30 in the tournament.
At Lakeside, Cooper Chase went 3-for-3. Jake Glass went 2-for-3.
The game was tied at 2 after two innings. The Flyers scored four in the top of the third.
Jordan Isbell pitched a solid four innings of relief. He allowed no earned runs, walked none and struck out six.
CJ Watts struck out two in the seventh.
Lakeside dropped to 8-5. Loyola improved to 3-13 overall and 2-2 in district.
The teams are scheduled to complete the series Friday with a 5 p.m. doubleheader at Loyola.