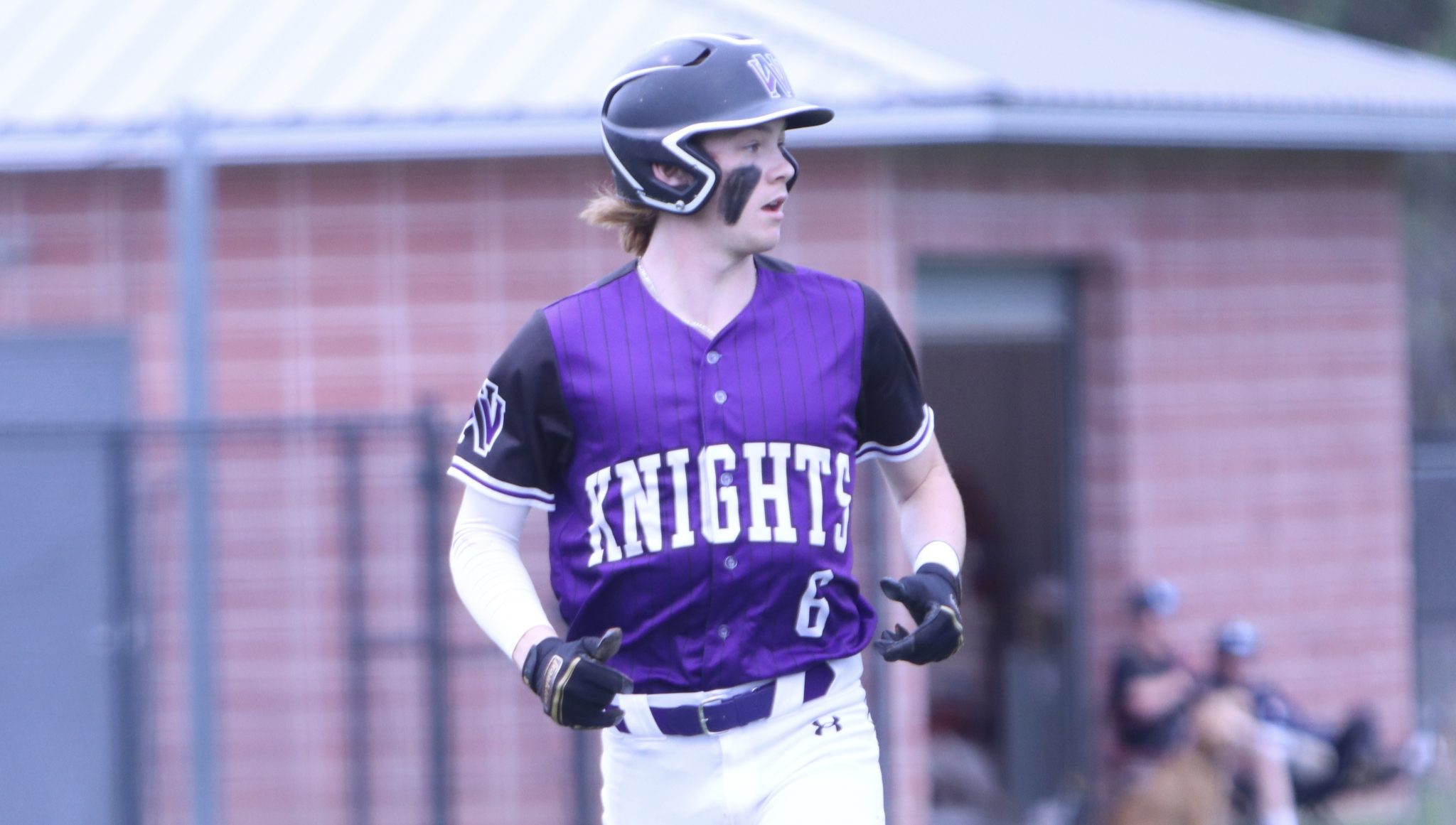 North Webster's Collin McKenzie has been named to the Louisiana Sports Writers Association's Class 3A All-State first team.
McKenzie, a 2023 graduate, was a shortstop and pitcher. He made the team as an infielder.
McKenzie batted .549 with 50 hits, including 13 doubles and one triple, and 28 RBI.
McKenzie was also a pitcher. He went 4-3 with a 3.355 ERA and had 62 strikeouts in 56 1/3 innings.
Class 3A All-State team
P Sterling Sims Sterlington Jr. 9-1
P Peyton Woods Doyle Sr. 11-0
P Camden Sunstrom University So. 7-1
P Hayden Robinson Berwick Sr. 6-4
C Jake LaRocca St. Louis Sr. .412
IF Collin McKenzie North Webster Sr. .549
IF Lucas Alexander Iowa So. .355
IF Zoyle Gemar Jena So. .439
IF Matthew Melancon E.D. White Sr. .490
OF Griffin Cooley Kinder Sr. .462
OF Landon Schmitz Kinder Sr. .385
OF Cru Bella Berwick Sr. .336
UTL Caiden Barcia Doyle Jr. 5-1
UTL Jace Duhon South Beauregard Jr. 9-1
UTL Brant Melancon Parkview Baptist Jr. .372
UTL Brendan Gaubert E.D. White Sr. .492
UTL Dawson Richard Berwick Sr. .336
OUTSTANDING PLAYER: PEYTON WOODS, DOYLE
COACH OF THE YEAR: MATTHEW PLITT, E.D. WHITE
Honorable mention
Haidyn Boone, Buckeye; Adam Brodnax, Buckeye; James Reina, St. Louis; Reed Dupre, Iowa; Lynkon Romero, Erath; Rhyder Burke, Union Parish; Reid Snider, St. Louis; Braxton Comeaux, E.D. White; Dathan Cummings, Doyle; Jacob Belcher, Jena; Easton Bruscato, Sterlington; KeMonni Pullard, St. Louis; Seth Herron, Bolton; Jacob Belcher, Jena; Carter Carraway, South Beauregard; Cade Durbin, Parkview Baptist; Jayden Milton, Berwick. Brayden Guillory, Kinder; Ethan Koonce, Westlake; Luke Brister, South Beauregard; Kennedy Leggett, St. Louis: Landon Langley, Iowa; Jayden Randazzo, Albany; Brayden Knight, Albany; Zack Gonazles, Berwick; Mason Johnston, Berwick; Jax Triche, E.D. White; Andre Mahler, St. James; Chris Gravois, St. James; Brylon Jennings, Patterson; Brennan Keen, Jena; Jacob Pentecost, Jena; John Michael Eves, Bunkie; Kennedy "KP" Paul, Bolton; Brennan Paige, Bolton; Steven Graffeo, Haynes Academy. Sr.
— Featured photo by Vallette Weaver