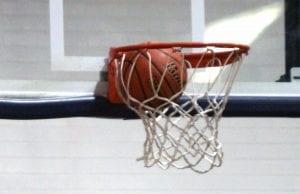 The Glenbrook Apaches defeated the Plain Dealing Lions 49-39 in a District 1-1A boys basketball game Monday night in Plain Dealing.
Plain Dealing won the girls game 46-37.
Turner McClelland led the Apaches with 16 Points. Ty Feaster added 12.
Feaster scored eight in the first half, and Glenbrook led 23-22 at the break.
McClelland had seven in the third as the Apaches extended the lead to 35-32. Glenbrook held the Lions to seven points in the fourth.
Carnez Hillmon led Plain Dealing with 21.
Glenbrook (6-15, 3-8) closes the regular season Tuesday night at home against Homer.
According to GeauxPreps.com, the Apaches are No. 25 in the Division IV select power ratings. The top 24 teams in the final ratings make the playoffs.
The Lady Apaches (6-13, 3-6) also close the regular season against Homer. They are No. 24 in the power ratings.
In other boys and girls games involving Webster Parish schools Tuesday night, Minden visits North DeSoto in District 1-4A, and Doyline visits Castor in 1-B.
In girls games, Minden is at North DeSoto, and Doyline is at Castor.