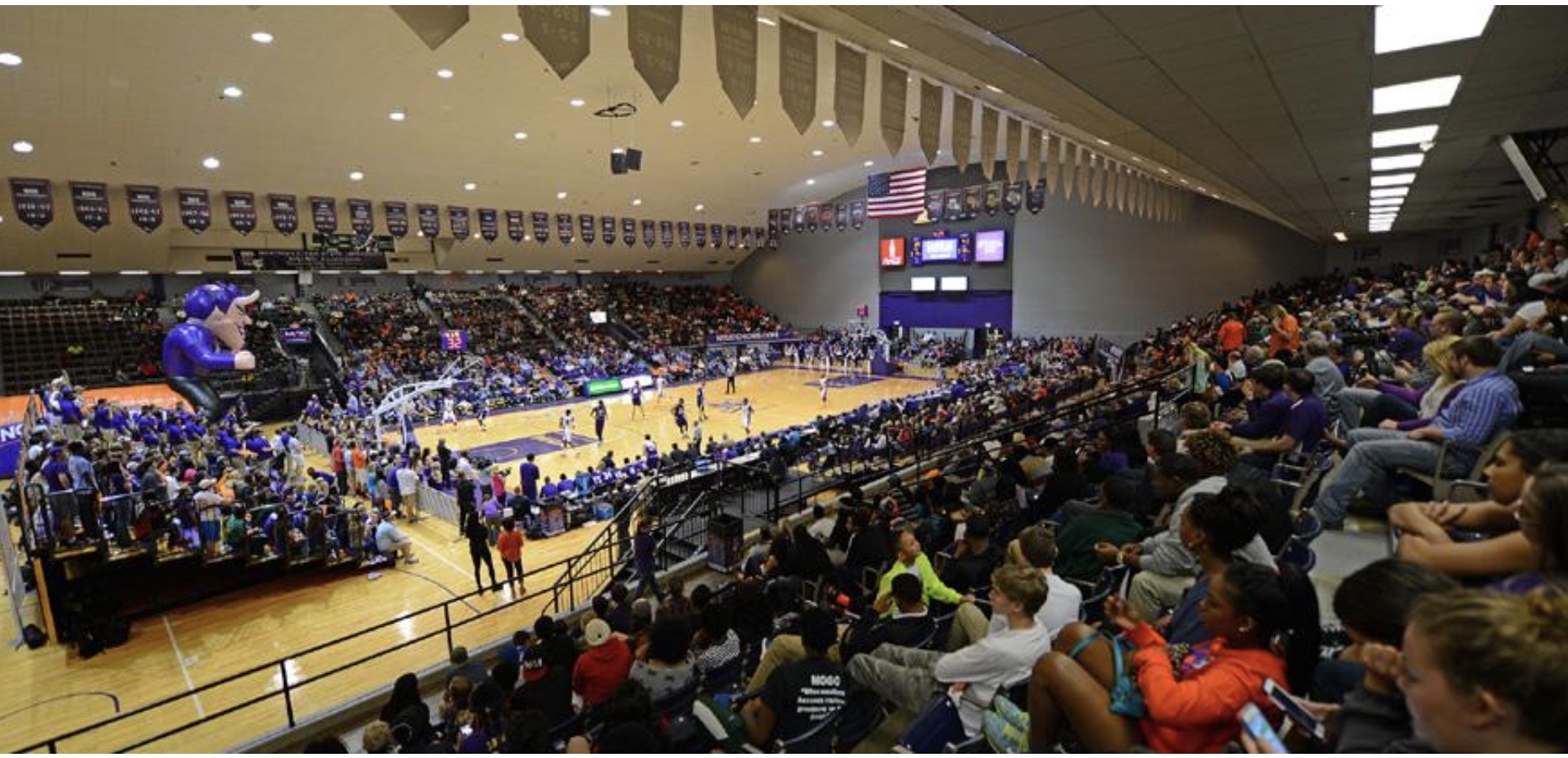 Northwestern State Press Release
NATCHITOCHES – Northwestern State University will dedicate seating in Prather Coliseum in memory of Jerry Pierce, who served the university as an administrator, communicator and ambassador and for over 57 years. The dedication will take place during halftime of the NSU men's basketball game on Thursday, Feb. 16. The game will begin at 8 p.m. with the dedication taking place at approximately 8:30 p.m.
Pierce had a profound impact at the university and around the state as a writer, humorist, fund raiser and mentor to staff at all levels, including nine university presidents.
A graduate of Springhill High School, Pierce was recruited to Northwestern in 1957 as a football trainer and was a four-year letterman in that position. As a student, he was an N Club officer and sports editor of the university newspaper. He joined the staff of The Times-Picayune in New Orleans after receiving his journalism degree in 1961 and became executive sports editor at age 24.
Pierce returned to Northwestern in 1965 as Sports Information Director. He later served as News Bureau director and assistant to the president before he was named vice president of External Affairs in 1990, overseeing NSU Athletics, NSU Foundation and Alumni Affairs, News Bureau/Media Relations, Sports Information, the Wellness Recreation and Activities Center and the NSU Recreation Complex. He worked for years with legislators and other elected officials as the university's governmental affairs representative, served as institutional representative to the NCAA and Southland Conference and was a former president of the conference.
Pierce brought the Louisiana Sports Hall of Fame to Natchitoches in 1972 and directed the program for nearly 20 years. During that time, he was named one of the 20 "Most Influential People in Sports in Louisiana" by The Times-Picayune. He played a leading role in establishing the Long Purple Line, NSU's alumni hall of distinction, and the NSU Athletic N Club Hall of Fame and was a recent inductee into both entities. Pierce received numerous journalism awards and honors for other civic, social and professional activities.
Pierce passed away Nov. 8, 2022, after a brief illness.