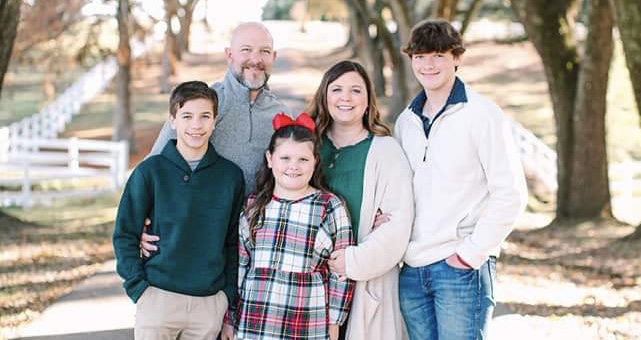 Minden didn't need to look far to find its new head boys basketball coach.
After 14 seasons as the girls head coach, Jacob Brown is taking over the boys program.
He replaces Rennie Bailey, who resigned after seven seasons to become an assistant at Southern University.
Brown is a 1999 graduate of Minden where he was a multi-sport athlete.
After graduating from Louisiana Tech and a successful four-year stint coaching at Webster Junior High, he returned to his alma mater as head girls basketball coach in 2009.
In 14 seasons, he posted a record of 242-173. From 2015-19, Minden went 107-27 in four seasons. The Lady Tiders reached the Class 4A quarterfinals in 2018 and the semifinals in 2019. Minden also won the District 1-4A title in the 2018-19 season.
The Lady Tiders have made the playoffs seven of the last eight seasons.
Brown's roots in Minden run deep. His grandfather, the late Clyde "Buster" Carlisle, had a very successful run as the Crimson Tide head coach from 1970-80. He won more than 1,000 games in a legendary 41-year career in Louisiana and Texas.
His mother Debbie and father Teddy are both Minden graduates. His uncle, Randy, Buster's son, was a star basketball player at Minden and a very successful high school coach with seven state championship and almost 1,000 wins to his credit.
Brown coached boys at Webster. While he's enjoyed and had a lot of success coaching girls basketball, he said it's been a goal of his to coach boys at the high school level like his grandfather.
"It's always hard to leave any position you're in, at least the ones I've been in anyway, just because of the investment in the kids that you interact with on a daily basis," he said.
"It was a career goal of mine, not one that I've really tried to rush. But it was a career goal of mine to get back to the boys coach. And yes, my grandfather was the boys coach here at Minden from 1970 to 1980.
"He experienced a lot of success here before he went over to the state of Texas. So for me to have this opportunity is very special for me and my family."
Brown said following in his grandfather's footsteps might seem like a lot of pressure to some. But he sees it as an opportunity and a blessing.
"And being able to sit and talk basketball throughout the years I no doubt feel that he would be thrilled and excited," Brown said.
Brown said he appreciated the faith Robin Tucker, Minden's principal at the time, showed in bringing him to Minden from Webster 14 years ago. And he appreciates the support and trust Becky Wilson, Minden's current principal, has given him.
"You never know what's going to happen when you get in the profession of coaching," he said. "To be honest with you Minden has been really good to me. It's a special place. You never really kind of expect to go back home.
"But it happened early and it happened early for me when I began coaching at Webster Junior High School. And all I kind think of it is is opportunity and being blessed. After four years of being at Webster it was an opportunity to go to the high school as a head girls coach. I was blessed. My principal at that time was very proud of me and still is but she always told me it was great to be able to see people grow in that aspect."
Brown doesn't see any big issue transitioning from coaching girls to boys.
"What allows you to win basketball games, first it's about winning young people, winning in the game of life," he said "But yes, we obviously know in the sports aspect of it we're trying to win games."
Brown said it all goes back to fundamentals.
"That's your foundation," he said. "You have to be good at those things. I'm sure when I get back into it — you know, it's been 14 years — I'm sure there are going to be some details that are different. Ain't no doubt, it's going to be faster.
"But as far as the things that'll allow you to be successful I just think it happens on both sides, boys and girls."
Minden hasn't had a lot of success in boys basketball recently. The Tide play in one of the state's strongest districts. Over the years, District 1-4A has included teams like Bossier, Huntington and Woodlawn which have been state champion contenders year in and year out.
Of course Brown wants Minden to reach that level but he said it's a process.
"Obviously, the ultimate goal is, yeah, the state championship," he said. "I think there is a process and steps you have to take. You have to get in the playoffs to win that state championship. But we're going to take it step by step.
"What really makes that intriguing is that is for years it's been the same way on the girls side. Huntington, Minden, Woodlawn, Benton at times … You were prepared for that playoff run in your district.
"Every night you had to be prepared to play. You couldn't let up. And so that'll transition over to the boys."
Brown is excited about the new challenge.
"I've already squeezed in some meetings with the guys and tried to really begin to emphasize what we want to accomplish and try to set a vision and provide expectations as to really what the program expects," he said. "I'm just excited about being able to create a vision for these players and for their vision to align with mine."
For Brown and his family, including wife Rachel Hollingsworth Brown and children Hudson, 15, William, 13, and Anna Beth, 9, Minden has always been a special place, both the town and high school.
"I mean it's just this is all I know," he's said. "Crimson red, columbia blue and white. And I'm just thrilled to be able to lead these young men."