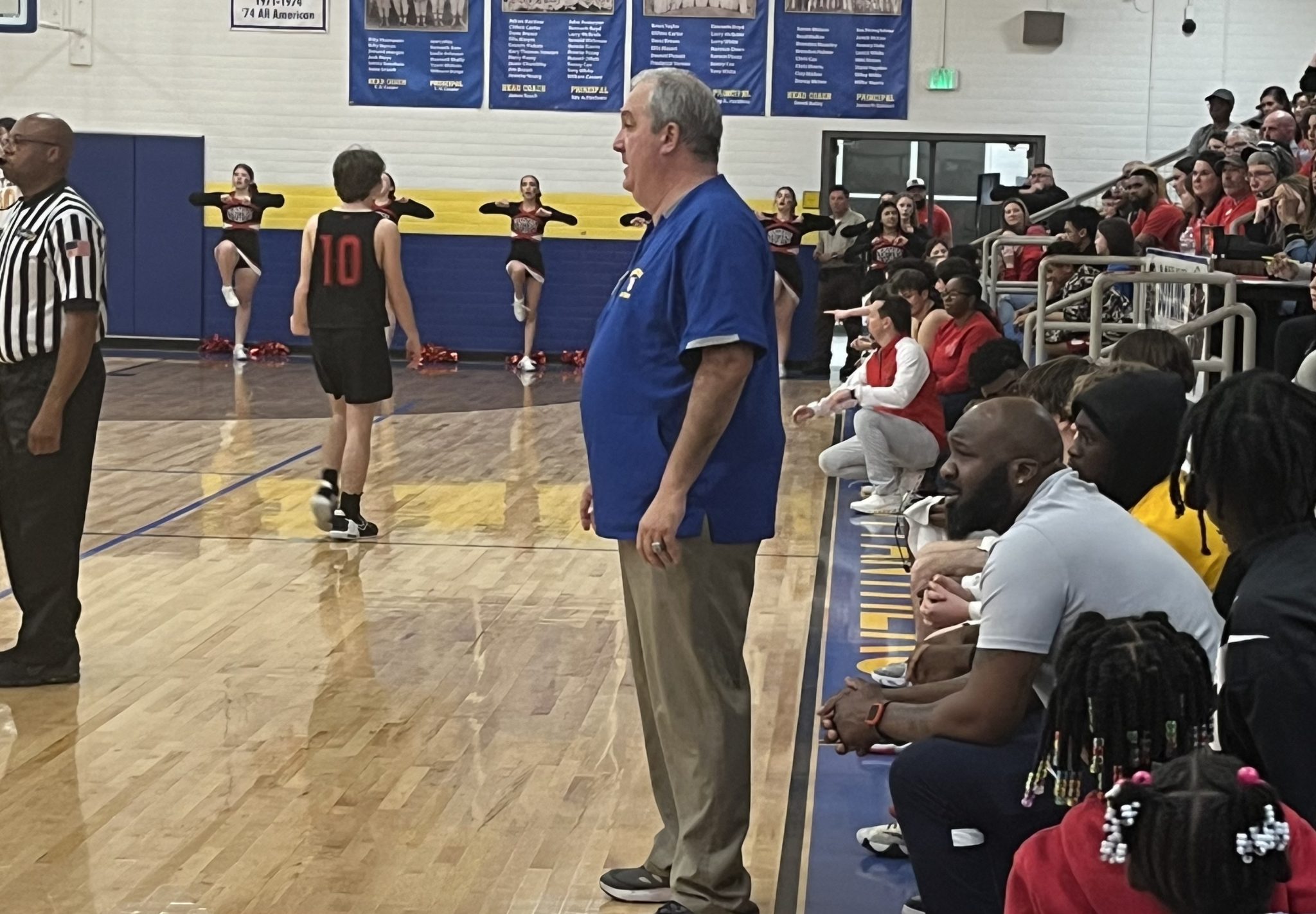 Jamaria "Juicy" Clark scored 48 points to lead the Doyline Panthers to a 66-50 victory over Negreet in the first round of the non-select Division V playoffs Friday night in the James Roach Gymnasium.
Doyline (26-3), the No. 6 seed, will host No. 11 Ebarb (22-13) the second round next week. The Rebels defeated No. 22 Kilbourne 66-62 in the first round.
Negreet closed its season 11-17.
The Panthers had trouble putting away the Indians.
Doyline led 13-11 after a quarter and 29-27 at the half. Clark, who was double-teamed through much of the game, scored seven in the first quarter. He hit three 3-pointers in the second quarter and finished the half with 20 points.
Clark scored 13 in the third as the Panthers began to pull away. He drove the lane for layups and also drew fouls.
The Panthers extended the lead to 12 late in the third, but Blaine Uleman hit a 3-pointer with 5 seconds left and Doyline took a 47-38 lead into the fourth.
The Indians cut the lead to seven on a steal and a layup early in the fourth. But the Panthers answered with a 7-0 run and were never threatened after that.
Broox Swain scored six points. He and fellow post player Noah Spears had some tough battles for rebounds with Negreet's post players. But they altered several shots and mostly limited the Indians to one shot as the Panthers built the lead.
Clark, who is the nation's fourth-leading scorer according to MaxPreps, capped his night
with 15 fourth-quarter points. He finished with five 3-pointers.