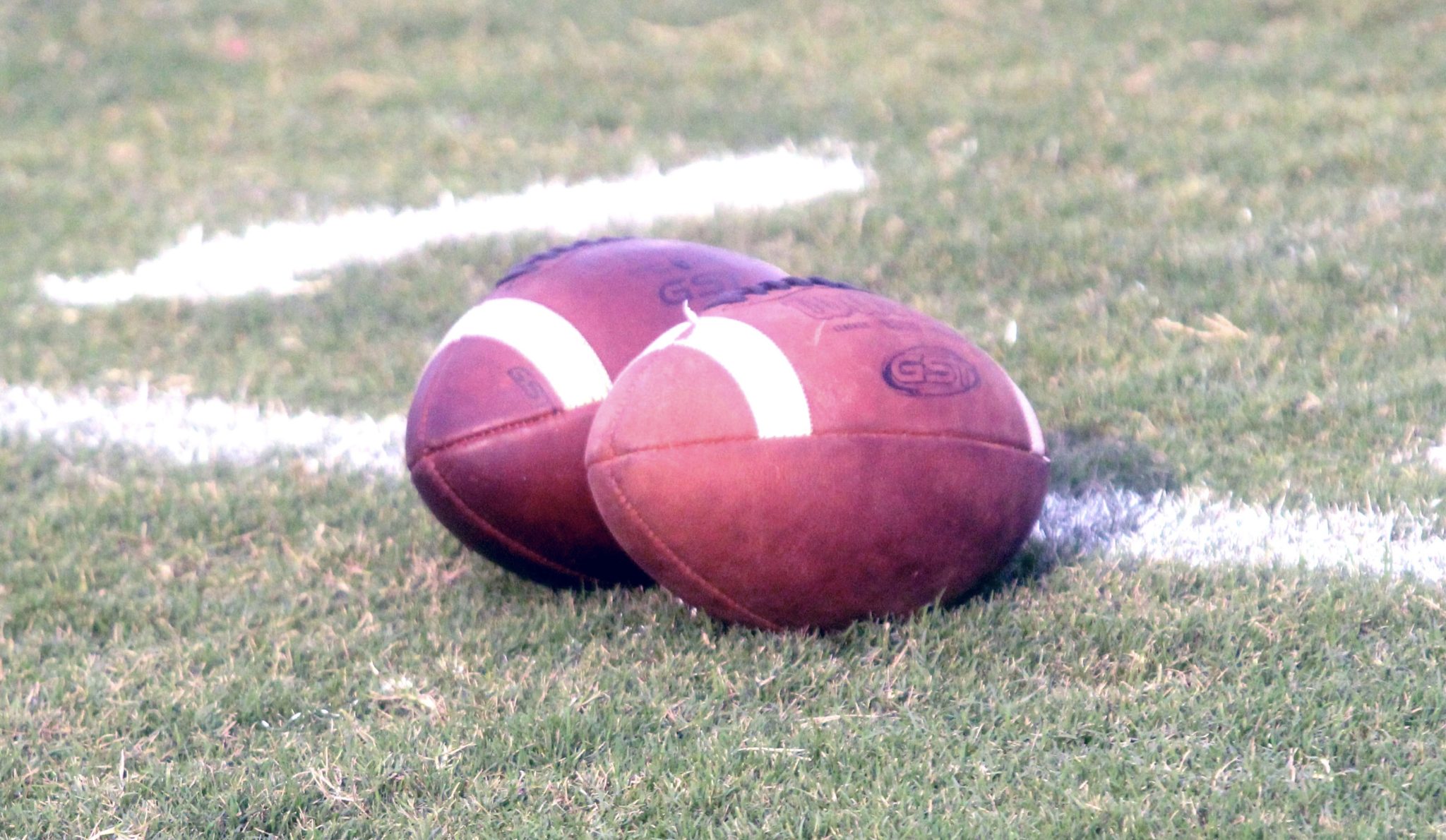 The Glenbrook Apaches came up just short in the second round of the non-select Division IV playoffs Friday night, falling to the St. Mary's Tigers 30-27 in Northwestern State's Turpin Stadium.
Glenbrook, the No. 11 seed,  finished its first season under Head Coach Reagan Smith 8-3. St. Mary's (8-2), the No. 6 seed, will face No. 3 Ouachita Christian in the quarterfinals.
"I'm proud of what we accomplished," Glenbrook first-year Head Coach Reagan Smith said. "It's set our trajectory moving forward. I think it was an extraordinarily successful season. And it sets the groundwork for us moving ahead."
The game was the last one for a group of seniors including Chase Sentell, Landry Powell and Garrett Brown, that made Glenbrook's transition from the MAIS to the LHSAA a highly successful one.
In the two seasons Glenbrook has been eligible for the playoffs, the Apaches went 19-4.
"Sentell, Powell and Garrett Brown played just as hard as anybody can play," Smith said of Friday's game and the season.
Glenbrook got off to a great start. The Apaches scored on their first two possessions. They failed on two-point conversion attempts but led 12-3 at the end of the first quarter.
St. Mary's scored with 2:49 left in the half to cut the lead to 12-10.
But the Apaches answered with a 78-yard drive. Quarterback Easton Sanders hit Sentell for a 7-yard touchdown with 16 seconds left in the half and Glenbrook led 19-10.
But the second half belonged to St. Mary's. Led by quarterback Mixon Bankston, the Tigers scored three straight touchdowns to take a 30-19 lead led by with 3:39 left in the game.
When a fourth-down pass fell incomplete with Glenbrook at the St. Mary's 20 and 2:03 left, it looked the game was over.
But Bankston fumbled on third-and-1 and Powell recovered at the Tigers  24. Sanders scored on a 6-yard run then passed to Sentell for the two-point conversion.
Down 30-27 with 44 seconds left, the Apaches had hope. But St. Mary's recovered the onside kick and ran out the clock.
Sentell and Powell went out in style.
Sentell caught eight passes for 117 yards and the touchdown, per stats kept for the KASO/KBEF radio broadcast. He also rushed for 17 times for 92 yards and scored on a 17-yard run in the first quarter.
As if that wasn't enough, he had an interception that stopped a St. Mary's drive in the first quarter.
Powell rushed for 86 yards on 12 carries and caught three passes for 43 yards.
Sanders completed 15-of-27 passes for 186 yards and one touchdown.
The Apaches outgained the Tigers 396-306.
But Bankston proved tough to handle. He rushed for 100 yards on 20 carries and scored on runs of 16 and 9 yards in the second half. He also completed 6-of-9 passes for 95 yards and two touchdowns covering 21 and 34 yards to Payne Williams.
Williams also kicked a 29-yard field goal for his team's first points, cutting Glenbrook's lead to 12-3.
Freshman John Paul Thibodaux rushed for 74 yards on 14 carries.
Smith credited St. Mary's for making halftime adjustments that proved to be effective.
They made some adjustments that really slowed us down," he said. "We were still gaining positive yards most of the time. When you get slowed down in the type of offense we run you can't have negative plays and we've had the occasional negative play that put us behind the chains. That's hard to overcome."
St. James 42, North Webster 12: At St. James, the No. 3 seed Mighty Wildcats proved too much for No. 14 North Webster in the second round of the non-select Division III playoffs.
North Webster finished 7-5 a year after going 2-8. St. James (9-2) faces No. 6 Many in the quarterfinals.