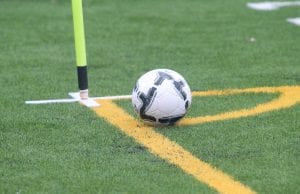 The Minden Lady Tiders and Crimson Tide both lost Division II first round matches in Metairie Saturday.
The No. 21 seed Lady Tiders almost pulled an upset, losing a hard-fought battle to Archbishop Chapelle 1-0.
Minden finished the season 6-13-1.
The No. 30 Crimson Tide fell to No. 3 Archbishop Rummel 8-0.
Minden, which made the playoffs for the first time in school history, finished 5-11-2.