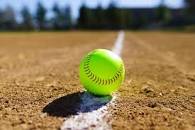 By Shawn White, Special to the Press-Herald
The great yellow ball in the sky is ready to fly and not talking about the sun. The LHSAA softball season will start on Tuesday afternoon in softball parks around the area. Webster Parish's five teams have high anticipation for their seasons. Many of the teams will boast very young teams and challenging new districts. Here is a preview of our local talent.
Minden Lady Tiders
Last Season: 17-9 (5-1)
Playoffs: No. 4 Seed, Second Round
The District 1-4A runner-up is coming off a good season. The Lady Tiders were upset at home against North Vermilion 6-3 in the second round. Minden graduated seven players from last year's squad but still has a strong core returning with all-district catcher Jacey Adams, pitcher Kylie Ryan and utility player Leigha Gilbert.
Junior Adams was a slugger for the Lady Tide hitting .598 last season with five home runs and 31 RBIs.
"Jacey Adams is one of the best catchers in the league – I would bet money on that," Minden head coach Shelby Leach said. "She knows the game as well as anyone on the field. She steps up and provides leadership on the field. She is the heart of the pitching staff as a catcher. She knows what pitches work that day and what not to call.Scan, essentially, be another coach and see things behind the plate that we might not see."
Also big for Minden in 2023 is the pitcher and Trinity Valley Community College verbal commit Kylie Ryan.
Ryan not alone brings the pitching skills but a strong hitting for Minden.
"Kylie Ryan is dominant at the plate," Leach said. "Her bat is one of the strongest on the team. Each time she steps up to the plate there is a chance for a home run. I am ALWAYS confident of her hitting." Her work on the mound is also noted to be a positive for the Lady Tide.
Leigha Gilbert's on-base percentage last season was close to.700 and menace to the competition when on the bases. The utility player can adapt to any position for Minden.
"She is solid on defense," said Leach. "She can play any position you put her in. Her athletic ability is second to none. She's worked this offseason on developing her slapping skills. I'm excited to see what she can do this spring."
Lindsey Ryan, sister of Kylie, is one of a host of freshmen making their debut this season. Lindsay Ryan will be swapping time between the pitching mound, centerfield, and shortstop.
North Webster Lady Knights
Last Season: 11-15 (3-1)
Playoffs: No 29 Seed, First Round
North Webster's landscape will move from the Shreveport-Bossier area for the district to the Monroe area.
The Lady Knights finished second in District 1-3A last season behind Mansfield. North Webster will have Class 3A semifinalist Sterlington in its district. The Lady Knights will also have Union Parish, Carroll, Richwood, Wossman and Bastrop in its district.
The Lady Knights will have six returning to the squad this season. Anekah Coleman and Aniyah Davis are two players to watch on North Webster.
"They both are quick, have great bats, and will always stir up trouble on the bases." said head coach Kassidy Alexander. Pitcher Carlie Campbell had to carry the load on the mound last season. She will have some help from two incoming freshmen, Kensy Brown, and Emma Newsom, allowing Campbell to play other positions.
Lakeside Lady Warriors
Last Season: 6-14 (1-2)
Playoffs: No. 29 Seed, First Round
Lakeside finished third in District 1-2A without a single senior last season. The Lady Warriors also struggled with the injury bug on the young team.
"Last season was the struggle of our lives." said head coach Megan Johnson. "We were young, inexperienced, and had tons of injuries. Every game we were thrown into the fire, but by the last game of the season we could see there was light. We used that tiny flicker at the end of our season and stoked it.
"We have worked so hard this offseason and have come together as a team. We are stronger in all aspects of the game. Now that flicker is a flame. It is ready to ignite!".
Lakeside will face three new teams in District 1-2A including the defending Division IV state champion Calvary Lady Cavaliers. Loyola and Green Oaks dropped from 3A to 2A in this round of classification.
The Lady Warriors will still be young as Lillian Jolly will be the only senior this season. Jolly's strong plate appearance and defensive play are looking to give a breakthrough year.
Sophomores McKenna Chreene and Mackenzie McCoy both struggled with injuries last season but look to bring the offensive power at the plate and key pitchers on the mound.
Junior Lakilyn Squyres brings leadership to the young Lady Warriors and defensive prowess in the field.
Newcomers to the varsity squad will come from the middle school wing of Lakeside. Eighth-grader Emily Jones is not new to the Lady Warriors but was unable to play full time due to injuries. Seventh grader Hallie Sutton will also join Lakeside.
Glenbrook Lady Apaches
Last Season: 8-12 (2-1)
Playoffs: Not Eligible
The Lady Apaches finally get to show their prowess in the LHSAA world as they will be eligible after an initiation year last year where they were not allowed to participate in the postseason.
They will more than likely pick up a district championship as last year's Division IV state champion, Calvary, moved out of District 1-1A and up to District 1-2A.
They are now Lakeside's problem.
"I believe we will be district champs and make a strong run in the playoffs." said new head coach Janie Johnston. "So excited to see what this team accomplishes!"
The Lady Apaches will return six starters this season. Outfield Sarah Margaret Mosley is the only senior on the Lady Apaches. Pitcher Rebecca Mosley returns along with first base Hallie Harmon, catcher Vivian Still, infielder Gabi Brown and outfielder Colby Hollis.
Newcomers to watch for the Lady Apaches include Ella Earnhardt and Peyton Malone.
"We have a host of young talent other than the above-mentioned starters." Johnston said. "I believe several of these young ones will step up and be strong contributors this season. Be on the lookout for some new names to be recognized."
Doyline Lady Panthers
Last Season: 17-7 (3-0)
Playoffs: No. 14 Seed, First Round
The lone district champ in Webster Parish will have to do some rebuilding over the current season. The challenge to repeat as district champs increased as perennial powerhouse Quitman moves into the district along with Weston Lady Wolves.
The Lady Panthers will have a new coach in Megan James. James sees the individual strengths of her young team but working on getting them to work as a collective.
"This team has so much talent individually. They are learning what it means to work as a team collectively, though," said James. "They are learning that softball isn't just about wins.
"It's about the life lessons that the sport teaches: selflessness, teamwork, confidence building, and perseverance. I am so blessed to be able to work with these girls every day and cannot wait to see how they shine this 2023 season."
The Lady Panthers boasted nine players that made the District 1-B all-district player squad last season. Less than half will be returning including Keily Sumlin, Elizabeth Wright, Lanie Gates and Savannah Stanley. Sumlin is known for her power for blasting hits out of the park.
Doyline will add eight new Lady Panthers to the softball squad, but some are coming with strong skills. Sariyah Gill, Keily's little sister, was a member of the Minden World Series team.