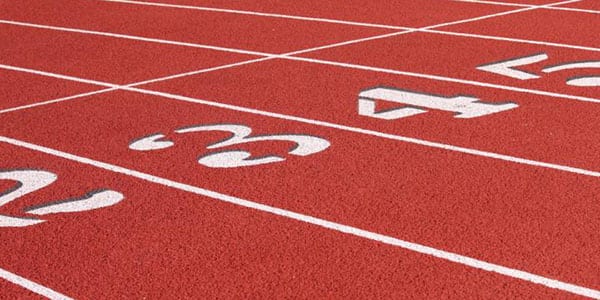 Five North Webster athletes qualified for next week's Class 3A state meet at the Region I-3A meet Thursday at ULM.
The foursome of Nevaeh Watts, Anekah Coleman, Markiau Scott and De'Maiyh Moore finished second in the girls 4X100-meter relay in 50.16. Wossman won in 48.96.
Freshman Jkobe Lawson finished third in the boys 100 in 10.89, just .07 out of second place. Reigning Class 3A champion Johnny Woods of Wossman won in 10.69.
The top three finishers in individual events and the top three teams in the relays qualified for the state meet Saturday, May 7, at LSU's Bernie Moore Stadium. Fourth-place finishers are alternates.
Lawson was fourth in the 200 in 22.47, .28 out of third. Woods won in 21.66.
Avante Curry finished fourth in the boys 300 hurdles in 42.28, .29 out of third. Sterlington's Makiah Smith won in 40.14.
Braedon Robertson was fourth in the long jump with a leap of 20 feet, 5 1/4 inches, just 1 1/4 less than the third-place finisher. Bastrop's Jamarri Heard won with a 20-11.
Gavin Marshall was fourth in the boys pole vault with a 10-0 1/4, just a quarter of an inch lower than the third-place height. Chase McKenzie cleared 10-0 and finished sixth.
Watts finished fourth in the girls 100 in 12.60, .13 behind the third-place finisher. Wossman's Kamilya Minnieweather won in 12.15.
Amiyah White was fourth in the 100 hurdles in 18.44, just .02 behind the third-place finisher. Caldwell Parish's Amaris Minger won in 16.48.
Coleman was fourth in the 200 in 26.47, just .05 out of third. Minnieweather won in 25.66.
Watts, Coleman, Scott and Moore took fourth in the 4X200 in 1:47.87, .68 out of third. Wossman won in 1:44.74.
Kalli Bethany finished fourth in the pole vault with a 6-0, just 1/4 lower than the third-place height. Buckeye's Sadie St. Pe won with a 7-0.
Alison Lorenz finished tied for fourth with a 5-6.