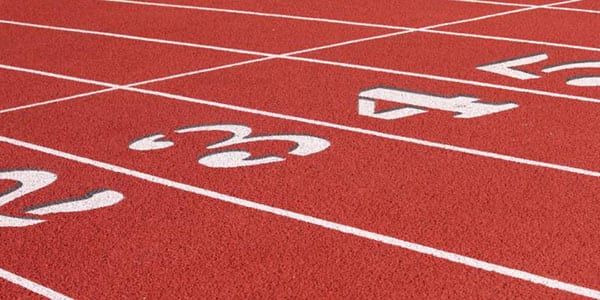 North Webster and Lakeside took the team titles in the Don Austin Memorial Relays hosted by Lakeside Friday.
Athletes competed in chilly and windy conditions. The shot put, discus and javelin were not held because of poor field conditions caused by Thursday's rain.
North Webster won the boys division with 100 points. Jonesboro-Hodge was second with 88, three more than Lakeside and six more than Haynesville. Homer was fifth with 62 and Minden sixth with 50.
Lakeside won the girls division with 95 points. Haynesville was second with 90, North Webster third with 88 and Minden fourth with 60.
Doyline junior won Izayla Harris won four events — the 100-, 200- and 400-meter dashes and triple jump.
Harris is the reigning Class B state champion in the 100, 200 and 400.
She ran a 12.64 in the 100, 27.17 in the 200 and 1:03.61 in the 400 in the less than ideal conditions.
North Webster's Anekah Coleman was second in the 100 in 13.27.
Harris finished 2.72 seconds ahead of runner-up Henniyah Walker of Haynesville in the 200. She finished 6.98 seconds ahead of runner-up Keirston Dixon of Minden in the 400.
Harris' winning triple jump was 36 feet, 4 inches. The winning jump in the Class B meet last year was 36-9,
Lakeside runners took the 800, 1,600 and 3,200.
Lillian Jolly won the 800 in a close finish against Minden's Terrika Herndon. Jolly rain a 2:56.56 and Herndon a 2:56.67.
Lexi Bradley captured the 1,600 in 6:36.06. Her teammate Iris Aguinaga was second in 7:32.99.
Madison McGraw won the 3,200 in 16:23.94. Haynesville's Alayna Tabor was second in 17:31.
North Webster won the 4X100, 4X200 and 4X800 relays.
The foursome of Tomiyah Hawthorne, De'Maiyah Moore, Neveah Watts and Markiau Scott ran 52.36 in the 4X100.
Minden's team of Alexi Hatter, Madison Kirby, Brooklyn Jefferson and Mia Feaster was second in 54.25.
Hawthorne, Moore and Watts teamed with Aniyah Gibson to win the 4X200 in 1:51.11. Haynesville was second in 1:52.15.
The foursome of Abigail Lorenz, SherAsia Mendenhall, Ramzee Lewis and Amiyah White took the 4X800 in 13:03.31. Haynesville was second in 15:11.14.
The Minden foursome of Keirston Dixon, Kiara Dixon, Brooklyn Jefferson and Shamijah Jefferson won the 4X400 in 4:48.45.
The Lakeside team of McKenzie Chase, Ty'teyanna Williams, Bailey Mangrum and Jalacia Roberson was second in 5:23.46.
Lakeside's Chase and North Webster's Allison Lorenz both cleared 7-0 in the pole vault. Chase took first via the tiebreaker,
Lakeside's Jacoby Curry, Minden's Christian Lofton and North Webster's Hayden Nance were winners in the boys individual running events,
Curry won the 800 in 2:19.34. Lofton was second in 2:21.42. Curry also finished third in the 300 hurdles.
Lofton won the 1,600 in 5:43.76. North Webster's Eric Silvers was second in 5:47.88.
Nance took the 3,200 in 12:50.40. Lakeside's Drake Puckett was a close second in 12:51.10.
North Webster's Jkobe Lawson finished second in the 100 in 11.76. Homer's Eljay Curry won in 11.65.
Lakeside's Omero Urbina was second in the 400 in 55.43. Jonesboro-Hodge's Zion Gray won in 54.33.
North Webster won the 4X200 relay and Lakeside the 4X400.
The foursome of Lawson, Braedon Robertson, Jameson Hardeson and Avante Curry won the 4X200 in 1:32.35. Haynesville was second in 1:32.86.
The team of Jordan Case, Jaylon Jackson, Urbina and JaCoby Curry took the 4X400 in 3:43.73. Jonesboro-Hodge was second in 3:44.99.
The North Webster foursome of Slade Lockey, Bennie Lorenz, Elijah Davis and Eric Silvers was second in the 4X800 in 10:58.34. Haynesville won in 10:19.86,
Lakeside's Tamarjah, North Webster's Kemaurion Jefferson and North Webster's Gavin Marshall won field events.
Ferrell took the triple jump with a 39-5. Jonesboro-Hodge's Gray was second with a 37-8.
Jefferson won the high jump with a leap of 5-2, two inches higher than three other competitors.
Marshall captured the pole vault with a 9-6, six inches higher than his teammate Chase McKenzie and Lakeside's Case Jordan, who was second via the tiebreaker.