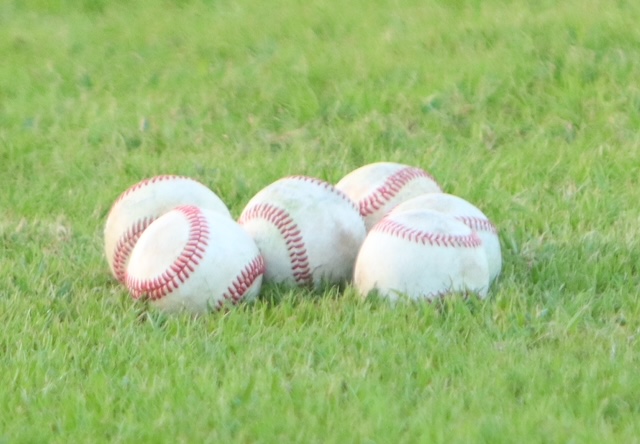 The Glenbrook Apaches and Minden Crimson Tide won two games each on the final day of tournaments Saturday.
Glenbrook defeated Welsh 6-3 and Bolton 8-4 in the Grace Christian tournament in Alexandria.
Minden defeated Calvin 14-1 and Red River 7-5 in the Red River tournament in Coushatta.
Glenbrook's Easton Sanders pitched a four-hitter against Welsh. He struck out 12 and walked three.
Hayden Harmon went 2-for-3 with a double. Toby Haulmark went 2-for-2.
The Apaches scored four runs in the top of the seventh after the Bears tied it with three in the bottom of the sixth.
Maddox Mandino went 4-for-5 with two RBI against Bolton. Haulmark had a double and walked twice.
Harmon pitched a four-hitter with 10 strikeouts and only one walk. The hits, all singles, were hit consecutively in Bolton's three-run sixth.
Glenbrook (12-5) visits Ruston Tuesday at 6.
Minden scored 11 runs in the top of the second in the four-inning game against Calvin.
Hudson Brown went 3-for-3. Landyn Huddleston went 2-for-2 with a triple and three RBI.
Brandon Winston went 2-for-4 with four RBI. Brody Bower went 2-for-2.
Jaxon Smith allowed two hits and struck out seven with no walks.
With the score tied at 1 against Red River, Minden scored three in the top of the fifth. The Tide tallied one in the sixth and two in the seventh for a 7-2 lead then held off a Red River rally.
Six players accounted for Minden's six hits. Bower and Elliott Sheppard had two RBI each.
Zander Rowell went 6 1/3 innings for the win. Landon Brewer got a strikeout with two outs and the bases loaded in the bottom of the seventh.
Minden (11-6) visits Lakeside Tuesday at 6.