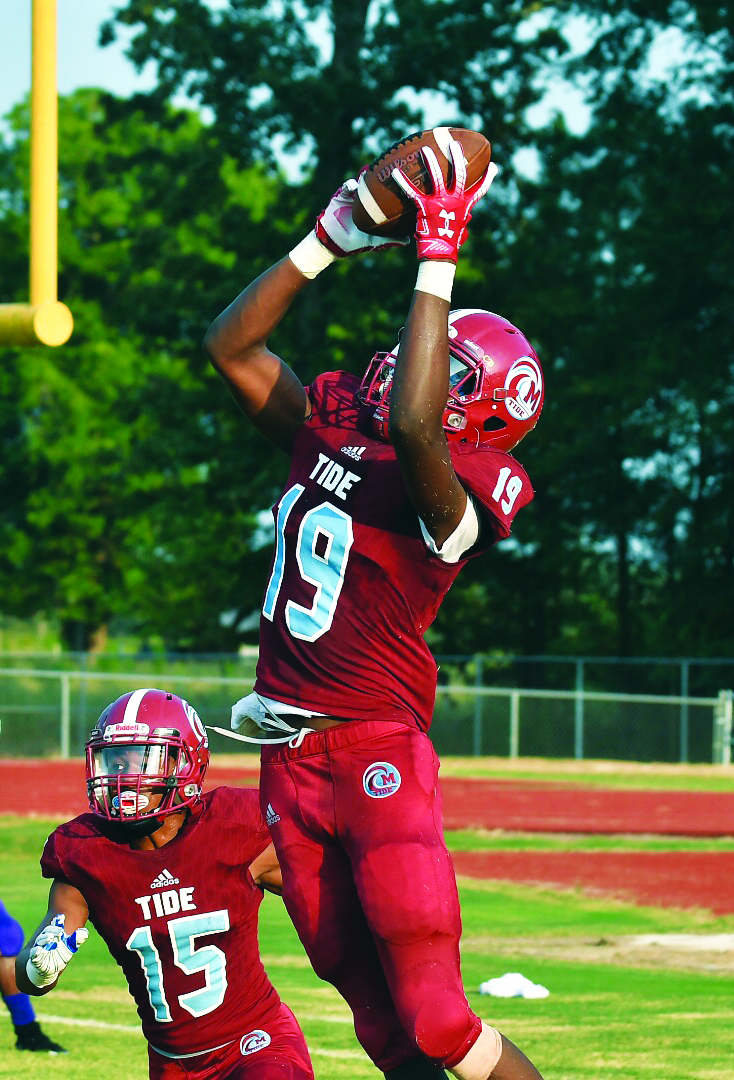 Glenbrook puts up offensive showcase despite loss, plus Pineland Jamboree stats and analysis
Parker's Chapel 63 – Glenbrook 42
Glenbrook fell to 1-1 after displaying the same offensive firepower they showed in last week's win over Hillcrest, ultimately falling short in the latter stages of the game.
"We pretty much ran out of gas," Glenbrook head coach Drew Maddox said.
Glenbrook trailed 35-34 heading into the final frame.
"Some of our more important players began to cramp up in the last quarter from the heat," Maddox said.
Glenbrook was heading in for a score to take the lead, but a fumble and subsequent scoop-and-score turned an Apaches scoring opportunity into a 14-point swing in Parker's Chapel's favor.
"I'm excited about where we're going," Maddox said. "I told the guys after the game that I'm proud to be their coach. They were much bigger than us but we answered the bell and played hard."
Parker's Chapel showed their depth as a larger 2A public school in Arkansas, but the Apaches still held their own despite cramping and fatigue in the fourth quarter.
DJ Carter once again led Glenbrook on offense with 205 yards rushing on 18 carries and two touchdowns. Carter also had three atches for 102 yards and another touchdown.
Quarterback Jackson Powell was 14-for-22 for 293 yards.
Glenbrook faces defending MAIS state champions St. Joseph this Friday in Minden.
Pineland Jamboree
Minden 34 – Homer 18
After a 2018 campaign marred by inconsistency, Minden looks to have shored up a number of positions as they showed a clear identity in Game 1 of the Pineland Jamboree on Friday night against Homer.
"We ran the ball effectively and once we settled down, we got the ball to Seth Johnson and he had a really good game," Minden head coach Spencer Heard said.
Minden dominated offensively in their final tune-up for the season, led by three touchdown catches from Johnson.
"This is a big win for us," Johnson said. "I give all the glory to God in helping us get this win. We're building a brotherhood and a bond and getting a result like this goes a long way in showing that we're much better than we were last season."
Quarterback Trenton McLaughlin looked excellent under center, throwing three touchdowns himself.
"We have a lot of the same guys back on offense, they just have a year of experience under their belt," Heard said. "Now, playing under the lights, there isn't as much pressure. They don't appear to be overwhelmed; they can just go out and play football."
The Tide defended well all game against a top player in Homer's Star Thomas.
"Our defense played well, but we left them on the field too long early on," Heard said. "The fatigue was real, it was so hot, I think that was part of the slow start."
Minden plays at Parkway on Friday night at 7 p.m. to begin the season.
Lakeside 28 – Haynesville 14
Jocquez Lott scored a one-yard touchdown to give new head coach Mike Santelices his first lead as Lakeside coach, and the Warriors didn't look back en route to a big win over perennial powerhouse Haynesville.
"It felt great to be out there," Santelices said. "We came ready to play; we didn't play scared."
Quarterback Jordan Preuett finished with two touchdowns on 13-for-21 passing for 168 yards.
Lott finished with 105 yards rushing on 16 carries and two touchdowns.
Going up against Haynesville, a team who beat Lakeside convincingly last season, Santelices knew the Warriors were in for a hard game.
"Getting beat like that can take a toll mentally, but our guys didn't play with that sort of mindset," Santelices said. "We didn't just want to compete; we wanted to win."
Lakeside showed off their high-flying offense that has become a staple of the Warriors identity. But a massive part of their excellent performance against Haynesville came by establishing a dominance on defense that hasn't been consistent for Lakeside until now.
"We want to be dominant on defense, we want to even score on defense," Santelices said. "If we can continue to take our defense to the next level, we can achieve our goals."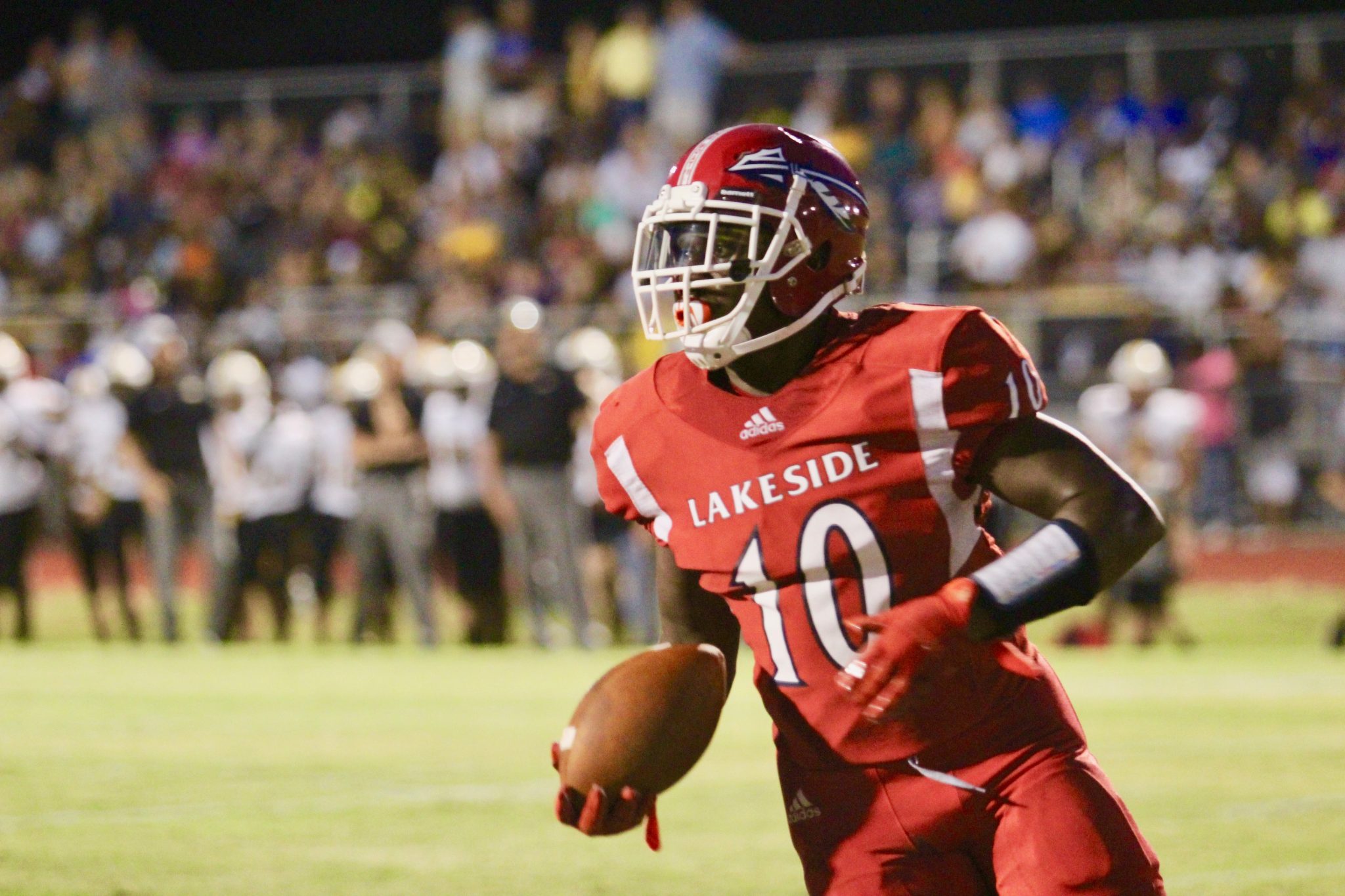 Cade Boley led the defense with eight tackles. Tyler Barber and Zach Sumlin each recovered a fumble.
Lakeside plays at Lincoln Prep on Friday at 7 p.m. to open the season.
North Webster 12 – Cedar Creek 12
Scottie Johnson scored two touchdowns in his quest to repeat as MPH All-Parish Player of the Year.
Cedar Creek scored a last-minute touchdown, but missed the extra point as time expired to end the game in a tie.
The Knights got off to a slow start last season before going on a historic run that ended in the third round of the 3-A playoffs.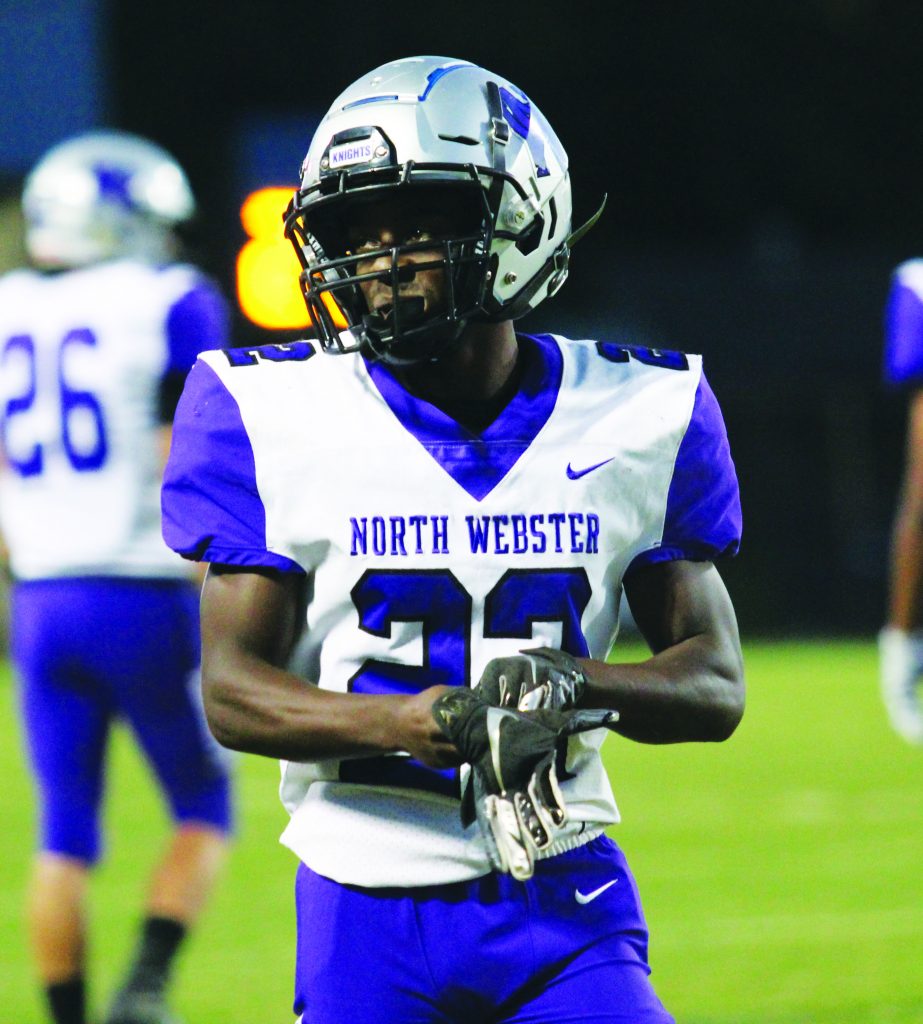 North Webster plays at Haynesville on Friday at 7:30 p.m. to begin the season.