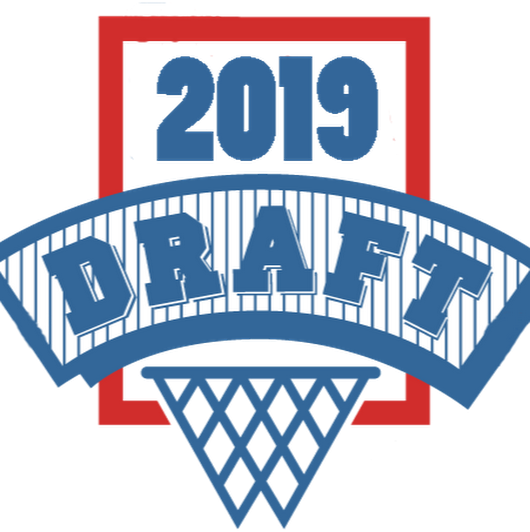 In just a few months, Pelicans general manager David Griffin has taken a New Orleans franchise on the brink of collapse and turned it into the most exciting team in the league. 
Obviously, it helps when you pull the #1 pick in a one-player draft out of nowhere, but he has methodically crafted this Pelicans team into something people want to see and talk about.
The Anthony Davis trade haul is significant, but not only on the court. There is intrigue with the Ball family. There is youth. There is excitement. New Orleans is relevant again.
I've been wrong about Anthony Davis before. I told my brother before the Pelicans selected Davis with the #1 overall pick that I'd rather have Dwight Howard on my team, so that should tell you something about my predictions. But, to the Lakers: you can have him.
I'm more excited now to be rid of him than I ever was with him on my favorite team. He's one of the best talents in the league, but he's not Kawhi or KD or LeBron or Steph. He's not the guy. He's the best second guy around. In New Orleans it was clear he wasn't taking us anywhere. When LeBron leaves, I can guarantee the Lakers will not want to build around Davis as their team leader. He's not built that way, and that's fine.
The Pelicans are banking that Zion Williamson is that guy, and I believe it too. Look, the Pels did not do the best job at working with Davis to make New Orleans a contender. But, the mistake was in assuming that Davis had to be the leader of the team.
With a new front office (and a finally wide open NBA landscape) the Pelicans are playing it perfect. They are giving the keys to Zion and taking their time. Just ninety days ago, New Orleans was the laughing stock of the league and the top pick of teams–that-should-relocate-to-Seattle. Landing Zion as well as ridding themselves of Davis and doubling their draft stock for the next decade is a turnaround we have not witnessed before in the NBA.
None of this would be possible had the Pelicans not landed the top pick. Nobody would be as excited to build around RJ Barrett or Cam Reddish, but that's the point. New Orleans is correct to go all in on Zion.
The consensus is that 2019 is a weak draft, but I push back on that a bit. It's loaded at the top and features a plethora of young talent that will be filling out NBA rosters for years to come. It seems like a weak draft because nobody compares to Zion at the top. That's more a testament to Williamson's talent than a knock on the rest of the draft.
Davis was the last #1 pick to be this widely heralded, and the comparisons are easy to make. The difference is intangible. I sound like Skip Bayless or a pundit on First Take, but Zion is more than a generational talent. He's that guy.
There are only so many of those guys in the league at a given time.
Kawhi, KD, Steph, LeBron, Tim Duncan, Shaq, Kobe, Jordan, maybe Dirk for a few years. Was Dwayne Wade a that guy? Was Allen Iverson? Perhaps. I could have told you from watching one game of Zion at Duke that he is going to be one of those guys in the NBA. Whatever you want to call it, mojo, the "it" factor, he's got it.Barring injury, he will keep the Pelicans in the NBA Finals conversation for the better part of the 2020s.
I can't believe the turnaround New Orleans has made in such a short time. Props to Gayle Benson for hiring Griffin, and props to Griffin for making fantastic smaller hires to fill out his front office.
New Orleans is the smallest market in the NBA by a wide margin, but it's a city brimming with excitement at all times because anything can happen. We've just seen what can happen in a few months as the Pelicans have turned it all around.