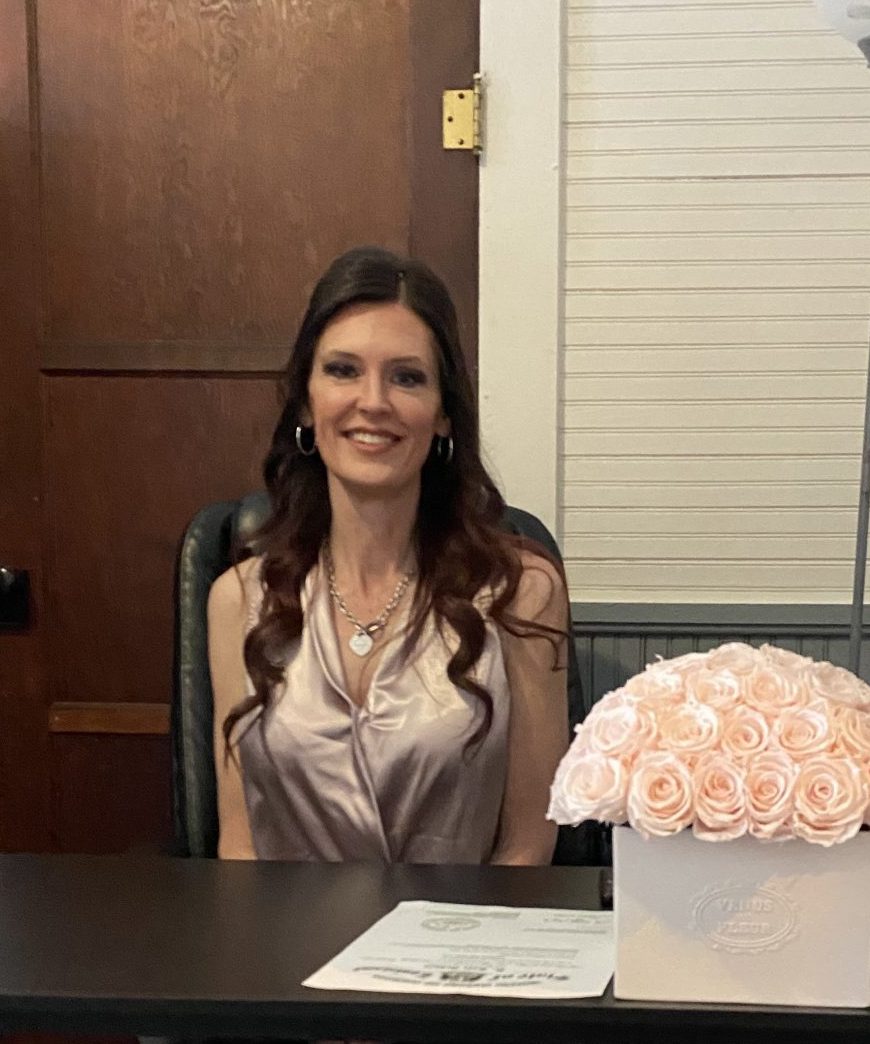 Hydrate and Heal, one of the latest businesses to open in Minden, had their grand opening this past Saturday. Owned by Haley Swilley, Hydrate and Heal is an IV vitamin infusion and injection lounge which means they offer a selection of vitamin/mineral "cocktails" delivered through an intravenous injection.
"Everything we have is strictly vitamins," Haley said. "A multivitamin has all this, but a pill has to go [through your digestive system], and you only absorb maybe 30% of it, but if you put it straight into the bloodstream, you absorb 90-95% of it. So it's better for you, it kicks in faster, plus you're getting the hydration because you're getting fluids with it."
The infusion lounge engages a medical doctor as its medical director. Clients fill out a history and physical questionnaire, and then Haley, who is a registered nurse, completes an assessment. If there are no medical issues, the client can choose which infusion they want. Otherwise, the doctor may make recommendations.
People enjoy this service for many reasons. Some just want an increase in energy, some are trying to speed their recovery from illness, some use it as part of a weight management plan, and some people just need it to help them get over a hangover quickly.
"I've been researching this for years—probably five or six years—wanting to do it, but it's always in bigger cities," Haley said. She's spoken to many people who love receiving this type of service. "They told me how much they loved it, but hated the drive. So I thought, let's do it here in Minden and save people that trip."
Not only has she made the trip shorter, she's willing to cut it out entirely by adding a mobile service. Haley will come to your work or home to administer an IV or B12 injection, so you don't have to take time out of your own day to do it. She also keeps regular business hours.
Hydrate and Heal is located at 105 Pearl Street, above Easley's Studio with access through the Courtyard. She's open 12pm-5pm Monday through Sunday with walk-ins welcome upon availability. You can reach her at (318) 393-1881.