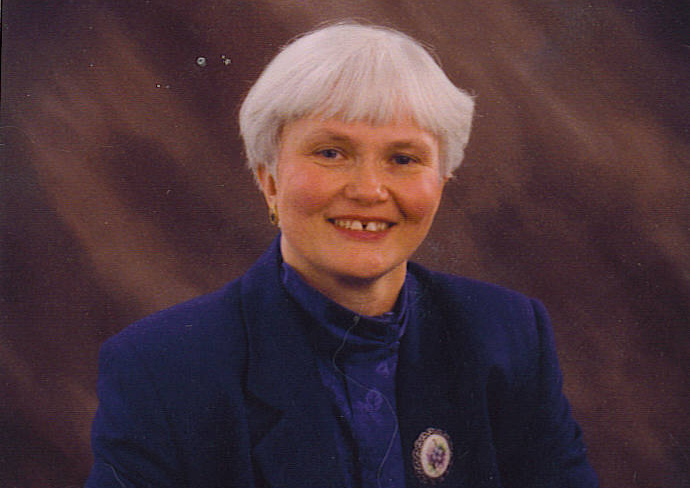 Sarah Hudson-Pierce
I am forever reminded of how God has always taken care of me in the most remote places, from being lost in Houston, to  the backwoods of Arkansas, to Hall Ridge Road  near Noel, Missouri, where I left my family home in 1962 to go to an orphanage, to getting stuck in the ditch,  to today when I've because  on the brink of disaster, and would have gone under, had He not stepped in.
I think He steps out of the woodwork, making His presence known, giving us an opportunity to let the world know He is in control and that He is the one who takes care of us, although people often say "take care of yourself." God has always taken care of me, sometimes coming to me in the form of angels to protect me.
I would never take the credit away from God because He takes care of me.
The experience I wish to share happened to me during the first week of January, 1996. I was returning home from taking my youngest son to school in Searcy, Arkansas.
It was about one o'clock in the morning when I must have dozed and found myself in the median, stuck in the mud, not far from Arkadelphia, Arkansas. (I had to get home to go to work that rainy cold morning.)
Immediately, I began turning my lights off and on, not knowing where my emergency lights were. I pleaded "Dear God, please send someone to help me and not hurt me."
Within minutes a car pulled over on my side of the car and young a man, probably in his late thirties, came over and asked me if he could go get help.
Yes, I responded.
Within minutes he was back. He walked over to the passenger side and said he would stay and make sure I was OK while help came.
Within minutes a car load of three or four teenagers drove up and walked to my car.
Immediately the young man jumped out of his vehicle and told them " You can leave. The police are on their way."
The boys jumped back in their car, like they had been shot, and sped off!
Moments later the police arrived to pull me out of the mud.
I began trying to find something to give the young man for helping me, maybe one of my books, knowing he wouldn't want money.
As he was hurrying to leave, I begged him "But sir, at least tell me what is your name?" He simply replied "My name is Richard, I must be on my way!"
Nearly nineteen years later, this memory is as clear as a bell.
I shall always believe Richard was an angel, whether a real person, or an angelic being, a messenger, a protector, sent my way by God not only to take care of me on that cold, rainy night, but to allow me to see Him step out of the woodwork to protect me as He always does.
No matter what we are going through, we need to know to not give up, to keep on keeping on, because He is in control. My life has been orchestrated by one difficulty after another but somehow it all works out for which I am forever grateful.
I sometimes wonder just how many times God has stepped into our lives, preventing disaster, when we are either asleep or unaware of the impending doom that was averted by His protective hand.
Sometimes He puts people in our corner, as angels, to give us the courage to make it to the other side. The older I am, the more my faith is affirmed, that Jesus is the same yesterday, today and forever. He always gets me to the right place at the right time, pulling me out of the ditches, making His presence known, showing He is in control, taking care of me, simply because He loves me.
Contact Sarah  at sarahp9957@aol.com