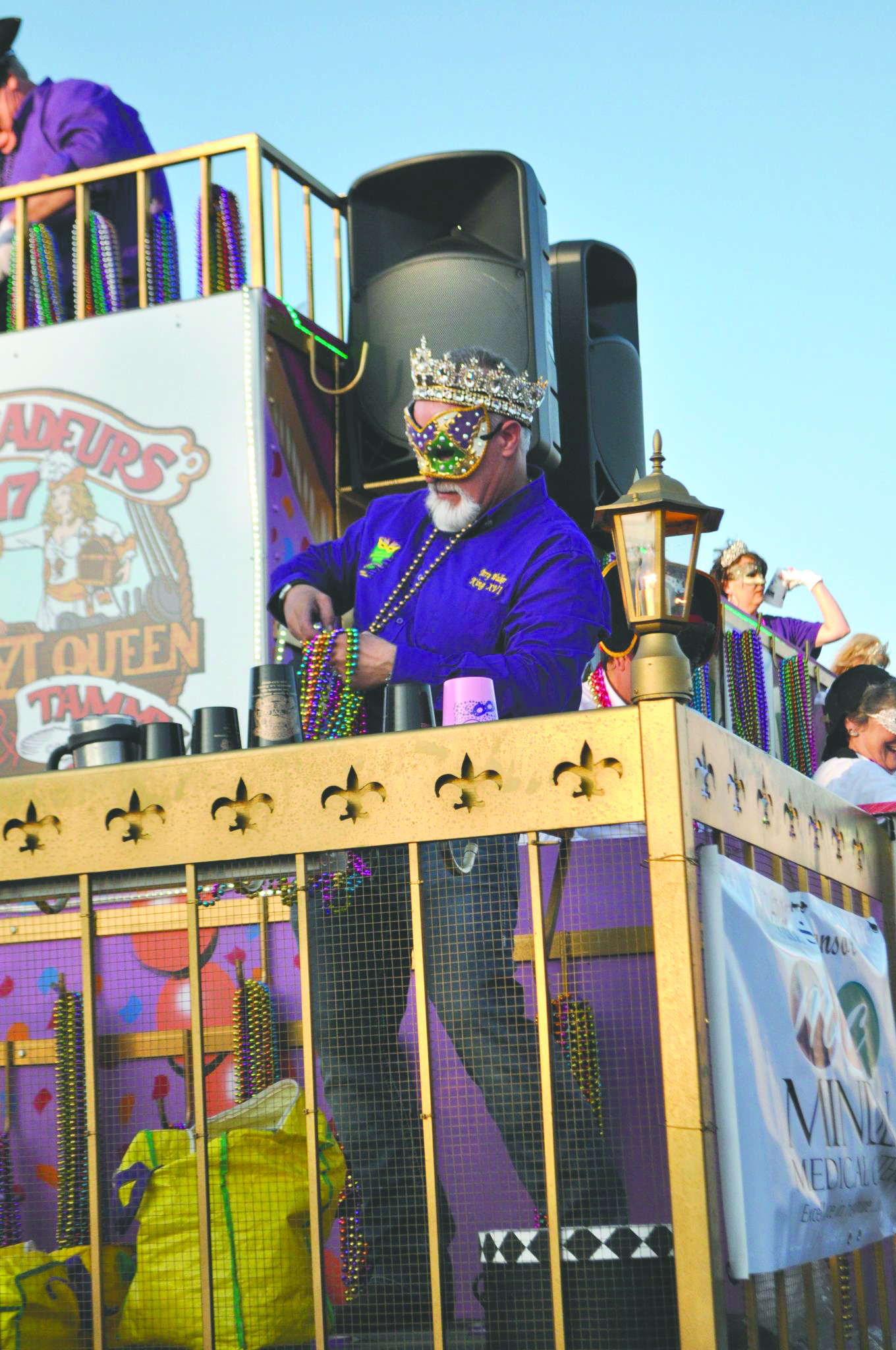 Minden's own Krewe Des Ambassadeurs is preparing for their eighteenth Grand Bal to be held on February 8.
This year's theme is "Mardi Gras Around the World."
Krewe Captain Mahala Hutto says members have been preparing with decorations and costumes highlighting eight different countries. These are countries that are not usually thought of when people talk about Carnival around the world. The journey starts in the United States then travels through the various countries.
"We're doing some [countries that] a lot of people don't know about but they're huge and they're so vibrant and colorful. The music the, the sound and the celebrations are really wonderful," Hutto said.
The Ambassadeurs are also preparing for parades around the Ark-La-Tex. The Krewe will participate in the Minden Fasching Parade, Springhill Mardi Gras Parade, The Krewe of Sobek parade, The Krewe of Gemini and The Krewe of Highland parades.
"Minden will be well represented," Hutto said of the parade season.
The Krewe members build their own floats and creates their own decorations and props for the Bal. They also support community causes, Court Appointed Special Advocates is their charity of choice. They make visits nursing homes, hospitals and schools in their regalia and costumes.
"For people in the hospital, it's something different. For the children, it's a learning experience about the history of Louisiana," Hutto said of visiting places in the community.
Krewe Des Ambassadeurs holds several events that are all open to the public such as golf tournaments and bingo nights. The fun doesn't end on Ash Wednesday, the Krewe meets with each other throughout the year.
"One of the things that's so wonderful about Mardi Gras is that it doesn't matter where you are socially, economically, anything," Hutto said, "What I've found being involved, not only just here in Minden, but the whole Ark-La-Tex, I've made friends that I never would have met without Mardi Gras, lifelong friends," said Hutto.
The Grand Bal will be held at the Sam's Town Ballroom at 6:30 pm February 8.
"If you have a creative spirit and you want to do something with some interesting, fun people that you might not get involved with, come see what a Bal is like. There's a lot of work that goes into it and it's just beautiful," Hutto said.
To attend the Krewe des Ambassadeurs Bal, call 382-2150 to be on the RSVP list for $80 mhutto1012@gmail.com or through Facebook.