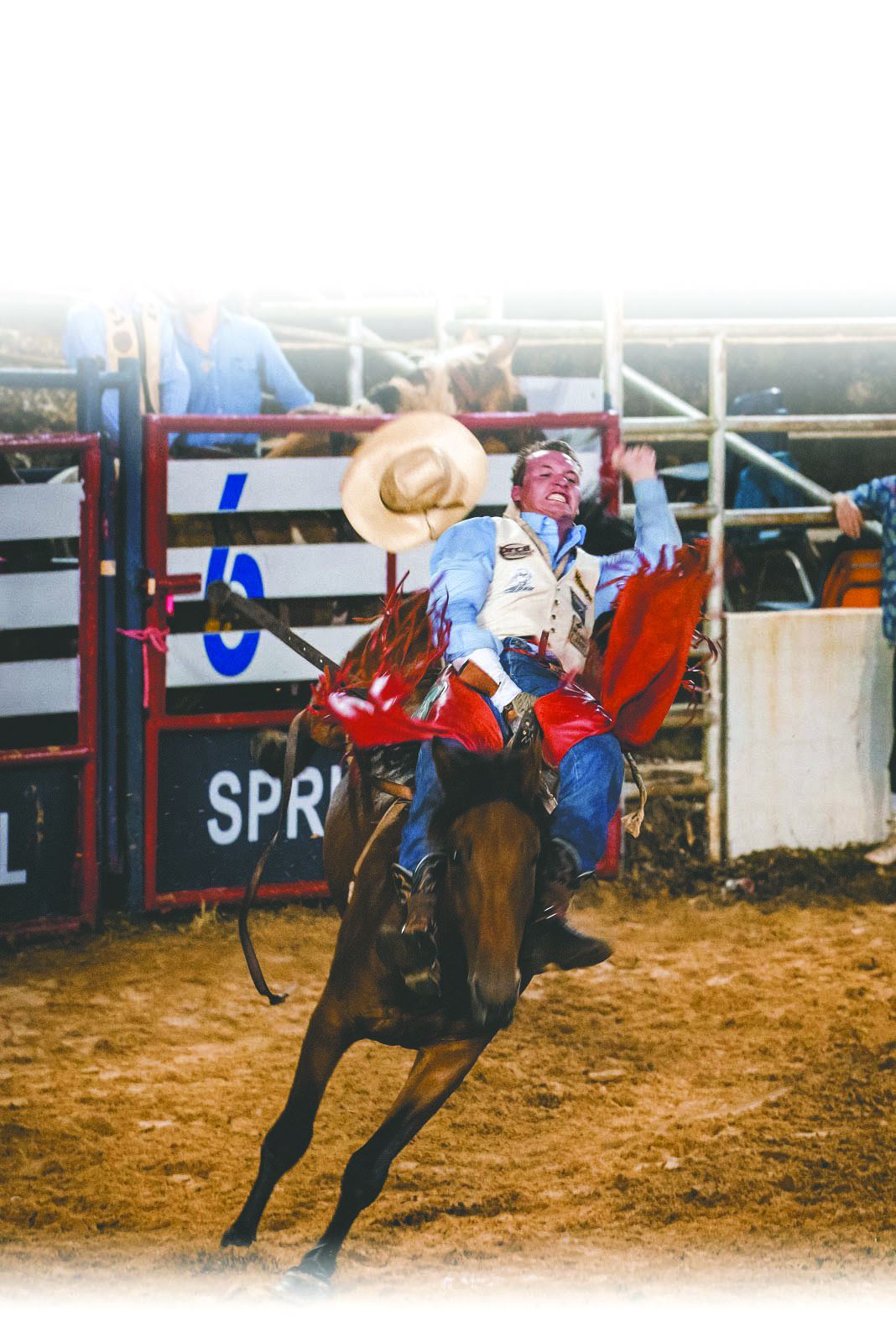 State's longest-running rodeo kicks off tonight in Springhill
MARIA GONZALEZ
Special to the Minden Press-Herald
SPRINGHILL – Whether you are a seasoned rodeo fan or new to the whole 'rodeo scene', you won't want to miss out on popular performances and all new attractions, when the PRCA Championship Rodeo returns to the Springhill Rodeo Arena on Sept. 20, 21, and 22.
Contestants are gearing up to compete for a shot at the National Finals Rodeo in Las Vegas, with a livestock provided by Big Rafter Rodeo Company.
This being the rodeo's 67th year, it is the longest-running rodeo in the state of Louisiana.Rodeo organizers are expecting another grand turnout, with anywhere from 10,000 to 12,000 people attending this three-day long event, including the 300 cowboys and cowgirls that have already entered.
No expense has been spared this year, as the Springhill Rodeo Association has brought in a massive video replay board to relive each exciting moment. The board cost roughly $10,000 on top of the regular $80,000 invested annually.
"We have a lot of big events here in Springhill, but this is by far the largest," said Springhill Rodeo Association President and Police Chief Will Lynd.
"And it truly is an investment. It is a boost in our local economy. Springhill is like any other small town and our economy isn't doing too great, but this event will help our local businesses, restaurants, and hotels."
On Thursday September 20, will be Family Night at the rodeo arena, with reduced ticket prices for both children and adults alike. Plus, be sure to catch the parade on Main Street beginning at 5:30 p.m. prior to regular rodeo events.
On Friday September 21, things will kick off with the second annual Kids Rodeo. Children will be able to pet farm animals, ride horses, and rope a dummy.
Saturday September 22 is Championship Night, where the winners in each event will be crowned and one contestant will be named 'All Around Cowboy'.
Main events will begin nightly at 8 p.m., with the Muttin' Bustin and the Kids Rodeo being held beforehand.
Hamburgers will be available for purchase as well as ice cold beer, and there will be a fully-stocked concession stand for the "youngins."
There'll be tons of fun for all ages so don't miss this family friendly event. If you have any questions or would like more information you can visit their facebook page at www.facebook.com/springhillrodeo1/ or call Will Lynd at 318-469-6358, LeeAnn Hearnsberger at 318-423-0320, or Randy Hearnsberger at 318-455-5976.