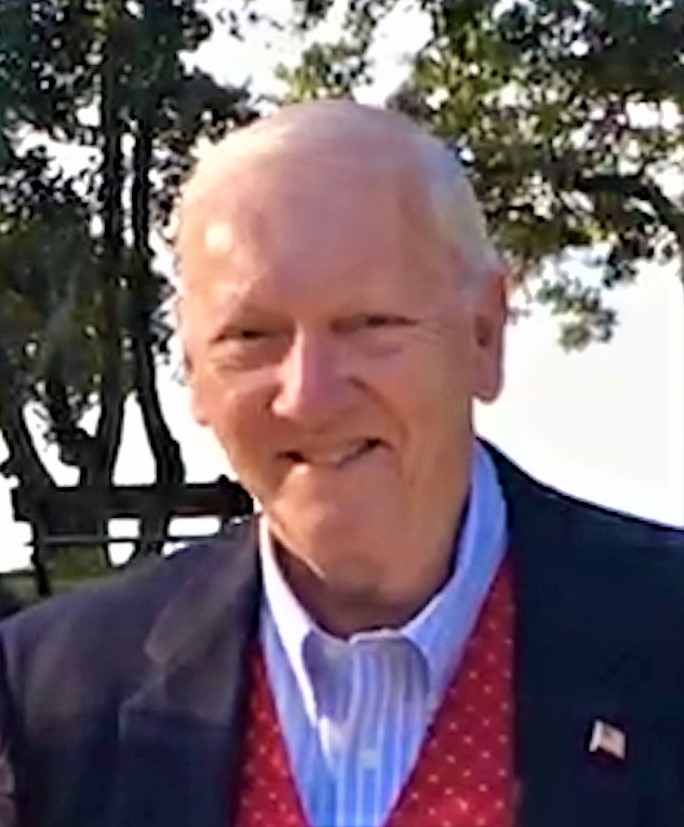 James Ivy Lay, Jr. or "Jim", age 82, passed away on January 19, 2022, in his home in Daphne, Alabama. He was born in Shreveport, Louisiana on February 9, 1939, and grew up in the town of Minden, Louisiana.
Jim proudly served as a Captain in the USAF during the Vietnam War. He was stationed at Reese AFB in Lubbock, Texas. Jim spent the first 2 years of college at LSU where he lived in Tiger Stadium. He graduated from Northwestern State University with a B.S. in Nursing and completed his residency in anesthesia at the University of Alabama where he was presented with the Clinical Practitioner of Anesthesia award. He practiced anesthesia as a CRNA for over 45 years in the Mobile area and trained countless other CRNAs over the years. He was an active member and long-time usher of Trinity Presbyterian Church in Fairhope, Alabama, an active member of a local men's Mardi Gras society, an avid Harley rider, a member of FYC for over 40 years, a skilled sailor, a life member of MOAA and the American Legion, and an original patron of North Baldwin Animal Shelter.
Jim is survived by his loving wife of 55 years, Annette Helton Lay, Daughters Jamie Lay Fitzpatrick (Kelsey) of Nashville, Tennessee, Mandy Lay Jones (Todd) of Daphne, Alabama. His Aunt Della T. Kramer and adored cousins Dr. Shaffer Kramer Wells and Lynne Kramer Bradshaw (Mike). He is also survived by many nieces, nephews, cousins, and close friends. He is preceded in death by his parents Mary T. Lay Cook and James I. Lay, Sr., his sister Diana Carter (Ezra) and brother Charles E. Lay Rogers (Irena).
The family of Jim Lay would like to give a special thanks to his many caregivers including Dr. Thomas McGee and nurse Donna, Dr. Sherri Arledge, Southern Cancer Center, Thomas Hospital Infusion Nurses, Comfort Care Hospice Nurses, and his special angel Ally Battle, RN.
A Celebration of Life service for Jim Lay will be held at Trinity Presbyterian Church in Fairhope on Saturday, January 29th at 2 p.m. (Visitation will begin in the sanctuary at 1 p.m.) There will be a reception in Trinity Hall following the service. The family is requesting everyone to wear a mask as we have many elderly and immune-compromised family and friends that will be in attendance.
In lieu of flowers please donate to Trinity Presbyterian Church, CARE House of Baldwin County, or North Baldwin Animal Shelter.
ARRANGEMENTS BY
WOLFE-BAYVIEW FUNERAL HOMES & CREMATORY, INC.
(251) 990-7775
www.wolfefuneralhomes.com