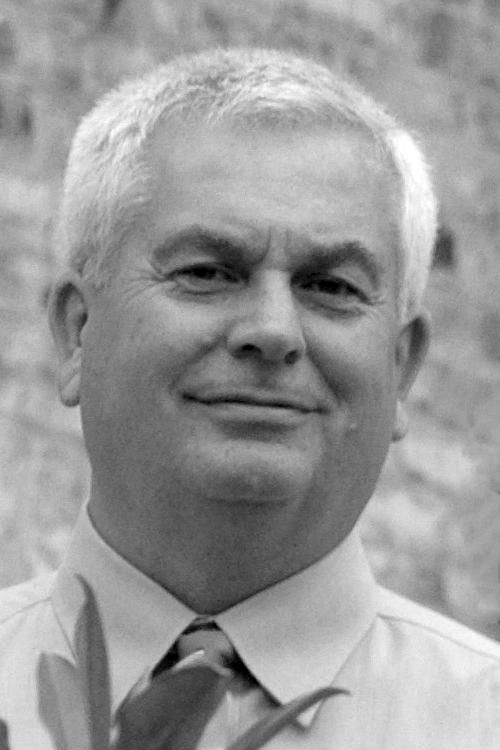 James Sherrill Parkerson was born in Springhill, Louisiana, on October 26, 1957 and crossed his life's final finish line on July 8, 2018 at the age of 60. He was a 1976 Springhill High School graduate. Sherrill completed the four year Shreveport Pipe Trades, JAC apprenticeship program in the trade of Pipefitter-Air Conditioning in 1982. He ranked in the top two of his class. Sherrill continued his whole life to excel in his vocation and became one of the most knowledgeable technicians in his field.
Sherrill was employed by Fitzgerald Mechanical Contractors for 17 years, Carrier Corporation for 17 years, and DMR Mechanical Contractors for 5 years. He helped many young technicians develop their skills and confidence in the trade.
Other than fully enjoying his work, Sherrill liked camping, watching Jonathan play sports, spending time with the Grandchildren, and being contently at home. He was always the Christian leader in his family, expecting everyone to attend worship services and holding offices in the church. Sherrill was a wonderful son, brother, classmate, friend, co-worker, husband, Dad, and Grandad.
Family was his greatest joy. Born to Don and Bernice Windsor Parkerson, Sherrill's siblings are Eddie Parkerson, Robert Parkerson and wife Janet, and Michelle Parkerson. On February 10, 1979, he married Donna Pearson. Their children are James Parkerson and wife Diana, Sherri Machen and husband Olin, and Jonathan Parkerson. Sherrill was blessed with four grandchildren, Gaige Machen, Aubrey Parkerson, Tate Machen, and Libbey Parkerson. Being from a fairly large family, Sherrill is survived by many cousins, nieces, and nephews.
Sherrill was preceded in death by his parents and father-in-law, Bennie Don Pearson.
Visitation will be Friday, July 13, 2018, 5-8pm, at Bailey's Funeral Home in Springhill, Louisiana. Funeral service will be Saturday July 14, 2018, 2pm, at First United Methodist Church in Minden, Louisiana. Eulogies will be given by friends/co-worker and officiated by Dan Pearson and Rev. Brian Mercer. Burial will be at the Sharman Cemetery in Bussey, Arkansas.
Serving as pallbearers will be Brad Mynes, Alan Nickerson, Casey Olden, Wayne Owens, Donald Pearson, and Andy Staten.
The family would like to graciously thank Dr. Patel, Hailey, Laney, and everyone else at the Willis Knighton Cancer Center for their amazing, professional, and sincere care they gave Sherrill during his 9 months of treatment. Also the Regional Hospice staff, especially, RN Kelly Lewis and Dr. Patton, truly called professionals in their field, supported us so much these last 2 months. Regional's extended family, DME Equipment and Corner Drug, were exceptional as well. Words are so inadequate to describe our appreciation.
In lieu of flowers, donations can be made in Sherrill's honor, to the Caddo-Bossier Cancer Foundation, 3300 Albert L. Bicknell Drive #3, Shreveport, Louisiana, 71103.
Sign our online guest book at www.baileyfuneralhome.net
Bailey Funeral Home
Springhill, LA
318-539-3555