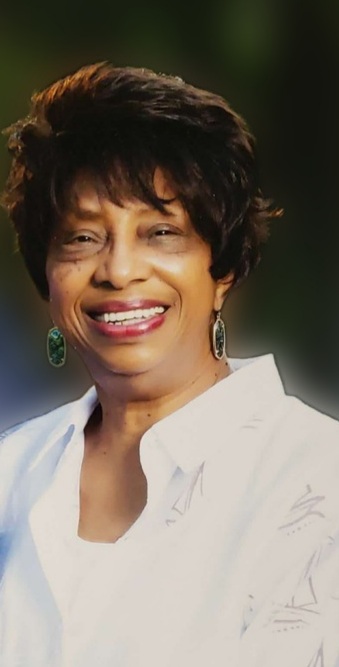 Jerri M. Lee has announced that she is a candidate for the Webster Parish School Board District 9 seat on the March 25 ballot.
A love of learning, a deep appreciation for education, and a passion for reading is part of Jerri M. Lee's DNA. Education has been the focal point of her family's life. She earned her B.S. degree from Southern University, Baton Rouge in French and Spanish and her Master's Degree plus 30 hours from Louisiana Tech University with a concentration in English. She obtained her Second Language Specialist Certification from Louisiana State University.
Mrs. Lee's entire teaching career of 36 (thirty-six) years was spent in the Webster Parish School System. Her first teaching assignment was at her alma mater Webster High School, and her second teaching assignment was at Dubberly Elementary/High School where she taught English and served as school librarian. The next thirty years were spent at Minden High School as an instructor of French, English III, and later Spanish. Following her retirement, she returned to teach at the parish's alternative school.
Her vast range of experiences in the educational field gives her an advantage to understanding and appreciating the complexities of the problems that face public education in Louisiana. She is committed to spending the time and energy needed to stay informed and active on issues pertaining to the quality of public education in Webster Parish schools.
Mrs. Lee was actively involved with the United Teaching Profession (NEA, LAE, & WAE) for her entire teaching career. She served as State President of the Louisiana Association of Classroom Teachers, and she also served as president of the Webster Association of Educators on two occasions.
She firmly believes that she can still be of service to the district, the city of Minden, and Webster Parish as a whole.
Mrs. Lee had the privilege of serving on the Webster Parish Police Jury representing District 9 for three terms.
Some of her past and present community services and employment/business experiences include:
· Louisiana Association of Classroom Teachers (President)
· United Teaching Profession (NEA, LAE, WAE)
· Webster Parish Library Board of Control (Vice President)
· Office of Community Services (President of the Board of Directors)
· Minden Medical Center Board of Governors
· Anna Pink Ribbon Cancer Foundation Community Service Projects
· Back to School Bash – Contributor and Volunteer
· Grilling on Main Judge
· Annual Fundraising Activities for Area College Bound Students
· Annual Senior Citizen Fall Fest Director, AKA
· American Heart Association Board of Directors
· Council on Aging Board of Directors
· Minden Fire and Civil Service Board (Vice-President)
· Webster Parish Head Start Board
· Head Start Health and Nutrition Advisory Committee
Mrs. Lee is a life member of Alpha Kappa Alpha Sorority, Inc. and is a charter member of its local chapter, Iota Rho Omega where she has served two different terms as president and parliamentarian.
She is a member of St. Rest Baptist Church where she serves as a member of the Sanctuary Choir.
Jerri M. Lee is the daughter of the late Willie and Annie G. Musgrow. She married her college sweetheart Robert E. Lee, Jr.; they have been married for 57 years. The couple has twin sons, Victor and Vincent, and one daughter Terri Lee Jackson. They have five grandchildren.
Jerri M. Lee is competent, caring, and committed to serving her constituents and the citizens of Webster Parish.