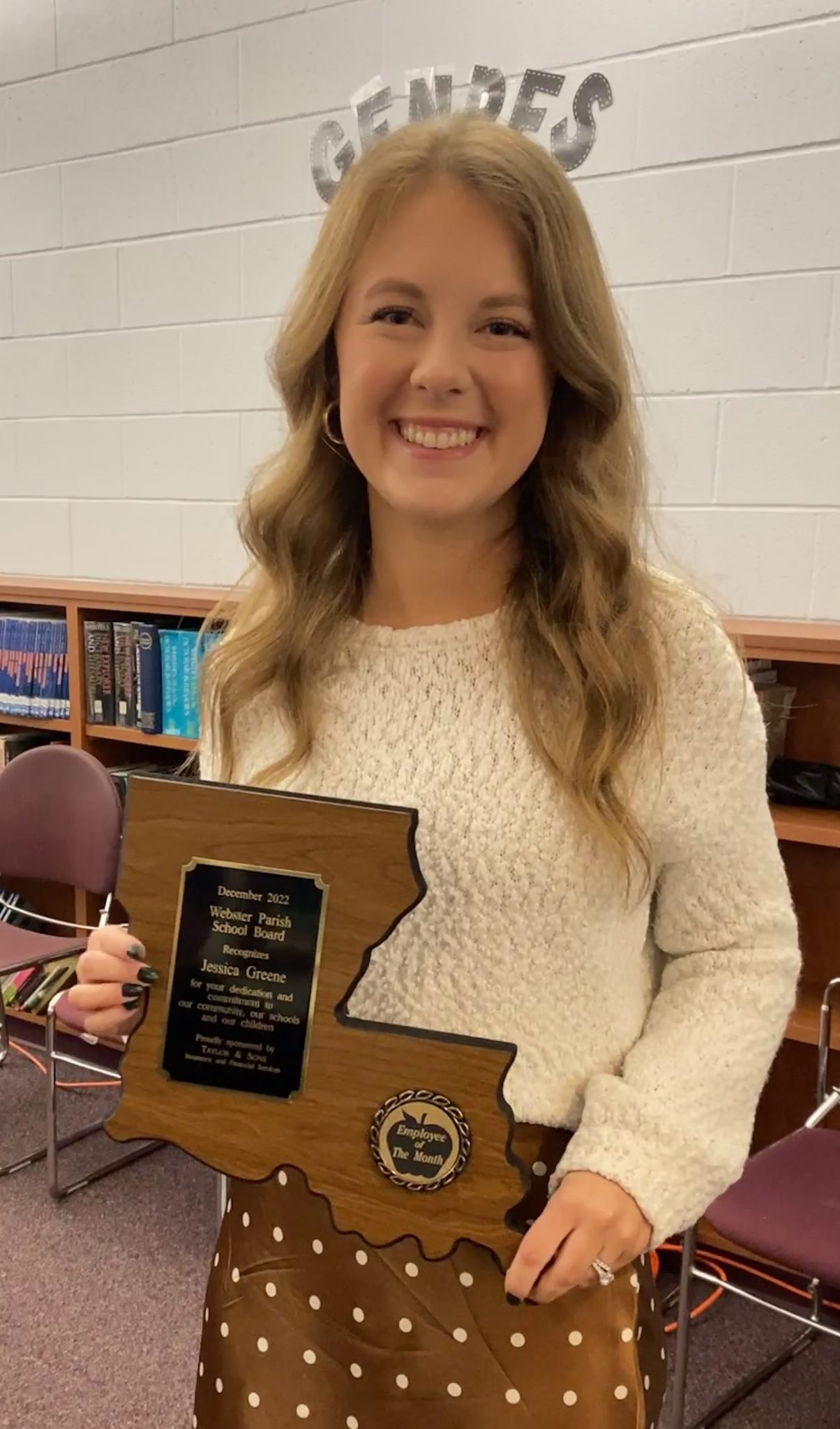 At the December 5, 2022, meeting of the Webster Parish School Board, Jessica Green, an 8th grade science teacher at Lakeside Jr/Sr High School, was named Employee of the Month.
Her award was presented by Rodney Taylor of Taylor and Sons, and her letter of recommendation reads as follows:
"Ms. Jessica Green is a graduate of Lakeside. While in college she always wanted to return to her alma mater because she loves the school first and foremost. Ms. Green is an outstanding teacher; she had extremely high test scores during the 21-22 school year, and her students grew by leaps and bounds. She has taught many things in her tenure, and has never once complained. Ms. Green has a wonderful relationship with her students, both past and present. 'Once her students, always her students' is her motto. You can always find her at any event supporting the students of lakeside. The part that most do not see is the time behind the scenes when Ms. Green is working to ensure that her students have only the best. I think that I speak for every faculty member and student at Lakeside when I say that there has never been a more deserving candidate for Employee of the Month. We love her."
The school board meets on the first Monday of each month. The next meeting will be held at 6 p.m. on January 9, 2023, at the school board office.