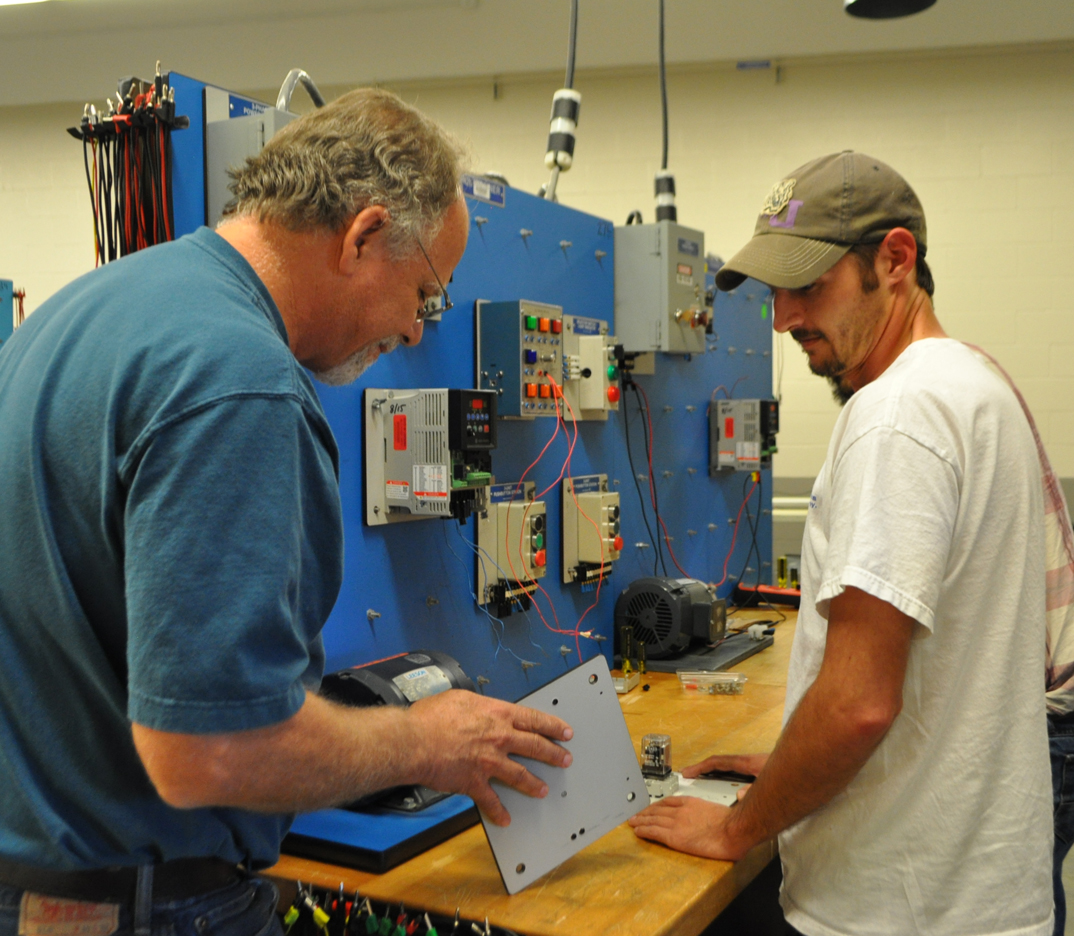 The number of students from Northwest Louisiana Technical College placed in the job market is on the rise, and with the new Workforce Development Center, those numbers could skyrocket.
"I was curious to see where we're putting people to work, so we ran a report for the last three years, and these are the parishes where we've put people to work," Interim Director Dianne Clark said.
In the last three years, NWLTC has placed 215 people in jobs in Webster Parish. The leading parish is Caddo with 557 job placements. Under them, Natchitoches Parish has placed 213, Bossier Parish 195 and DeSoto 142.
Other parishes include Allen, Bienville, Calcasieu, Claiborne, East Baton Rouge, Iberia, Jackson, Lafayette, Lincoln, Ouachita, Rapides, Red River, Sabine, St. Mary, Terrebonne, Union, Vernon and Winn.
To date, they have put 132 people to work out of state.
This means an average of about 600 students are going to work from the Northwest Louisiana Technical College. Clark emphasized that it's not just the Minden campus, but the others in the region as well, Shreveport, DeSoto and Natchitoches.
"I found it interesting that we have so many students listing residences across the state," she said. "In Webster Parish, we had 285 that listed Webster as their residence. In the last three years, we have put 215 students to work in Webster Parish. We're attracting people all over the state, and we're putting people to work all over the state."
She emphasized this does not mean that 215 students come from Webster Parish. She says there are a significant number of students from all over the state that have gone to work in Webster Parish.
These figures come from the Banner Database System used by the school.
The Workforce Development Center currently under construction at the school is nearly complete, and companies are already interested in what it has to offer, she says, which will increase the workforce in Webster Parish as well as the surrounding areas. Representatives from the North Louisiana Economic Partnership recently approached them looking for statistics on the workforce.
"They approached us because they had a company that was interested in locating in Shreveport, but they wanted to identify a labor market," she said. "They had us meet with Greenlee, and as a result, they are very, very pleased with what we do in our electrician program, but they knew we could do more."
Greenlee, an industrial and electrical tool company headquartered in Illinois, has provided state-of-the-art electrical equipment for training in the new workforce development center.
Steve Lehr, director of vocational business development at Greenlee, praised NWLTC for its commitment to training.
"It's really exciting to see," he said. "From Greenlee's standpoint, one of our initiatives is to help train the next generation of skilled trades, and with these guys, we've partnered up to do this. And when it's all said and done, they're going to have a world-class electrical training facility."
The other side is a multipurpose area, where they have worked with Red Ball Oxygen, which provided five welding machines at an educational discount, Clark said.
The purpose of the workforce development center is to help Minden and surrounding areas to bring in business and customized industry-based training. It will also be utilized to teach existing students more specialized skills training.
"It's customizable, it's industry-driven, but it's student focused," she said.
It will also have space to be used for industry-based credentials, such as OSHA training, Certification for Manufacturing and other accredited training. They will also offer National Center for Construction Education and Research and Basic Well Control, Clark said.
Curtis Storms, the chief workforce development officer, says the idea is to make sure that the programs going into the workforce development center match up with the Louisiana Workforce Commission's projections into 2024 of what the high-demand, high-wage jobs are.
"Two areas that we've focused on are high-demand, high-wage jobs, the industrial electrician, commercial wiring, which is on the left side, and partnering with Greenlee, to bring in some state-of-the-art tools to build a lab that would draw students here and draw business and industry here," he said. "The other side is where we've partnered with Red Ball in bringing in welding equipment and training them, and maybe training them on higher skills."
He says the specialized, accredited training will complement these programs.