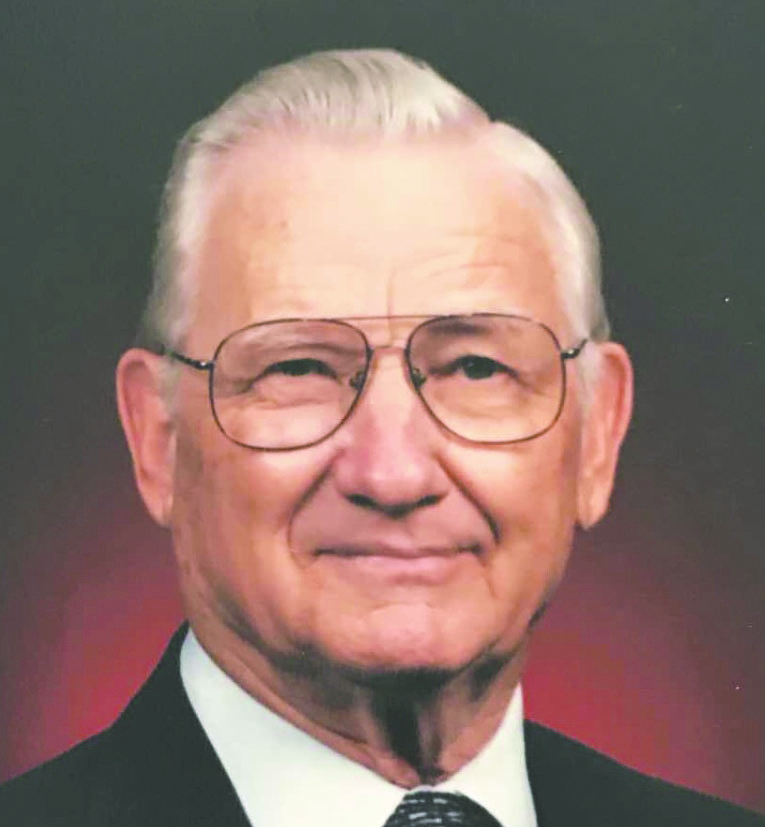 Funeral service for Joe Harold Curtis, age 93, will be held at 11:00 am, Monday, June 22, 2020, at Central Baptist Church, Springhill, LA, with Rev. Terry Hughes and Rev. David Harrell officiating. Interment will follow in Springhill Cemetery under the direction of Bailey Funeral Home, Springhill, LA.
Visitation will be held Monday, June 22, 2020, beginning at 10:00 am at Central Baptist Church, Springhill.
Mr.Curtis was born on January 6, 1927 to Willie Theophilus and Ada Idella Davis Curtis in Sibley, LA and passed away on Saturday, June 20, 2020 at his home in Springhill. He was a resident of Springhill since 1946 and was a faithful member, deacon and Sunday School teacher along with many other duties at Central Baptist Church. He owned and operated Food Town Grocery in Springhill, retiring after 35 years, and was a veteran of World War II serving in the U. S. Navy Air Corp. An avid traveler, he was a member of the Good Sam travel club and later co-founded the Hobos RV travel club. He traveled through much of Europe and through all 48 contiguous states and Hawaii. Joe was a talented woodworker, building over 2,000 crosses and bird houses. He was highlighted in Birds and Blooms magazine for his beautiful gardening. There was no one that could love Jesus, his family and the LSU Tigers more. He was the most incredible husband, dad, grandfather and friend. He had a lifetime full of unbridled joy, unforgettable moments and wonderful memories.
He is survived by his wife of 73 years, Rita Barnes Curtis; daughter, Terri Jo (Craig) Tripp of Cotton Valley, LA; son, Danny (Rhonda) Curtis of Springhill; two granddaughters, Kelley (Scott) Shamblin of Plano, TX, Heather (Chris) Berry of Shreveport, LA; grandson, Kyle (Michelle) Prewitt of Bossier City, LA; great-grandchildren, Grant, Lauren, Hannah, William, Abrahm, Chandler, Brooks and Jaxson; and a host of nieces and nephews.
Mr.Curtis was preceded in death by his parents; grandson, Joel Curtis; and seven siblings. Pallbearers will be his grandsons and great-grandsons, Kyle Prewitt, Scott Shamblin, Chris Berry, Grant Shamblin, William Berry, Brooks Prewitt, Jaxson Prewitt, Abrahm Berry.