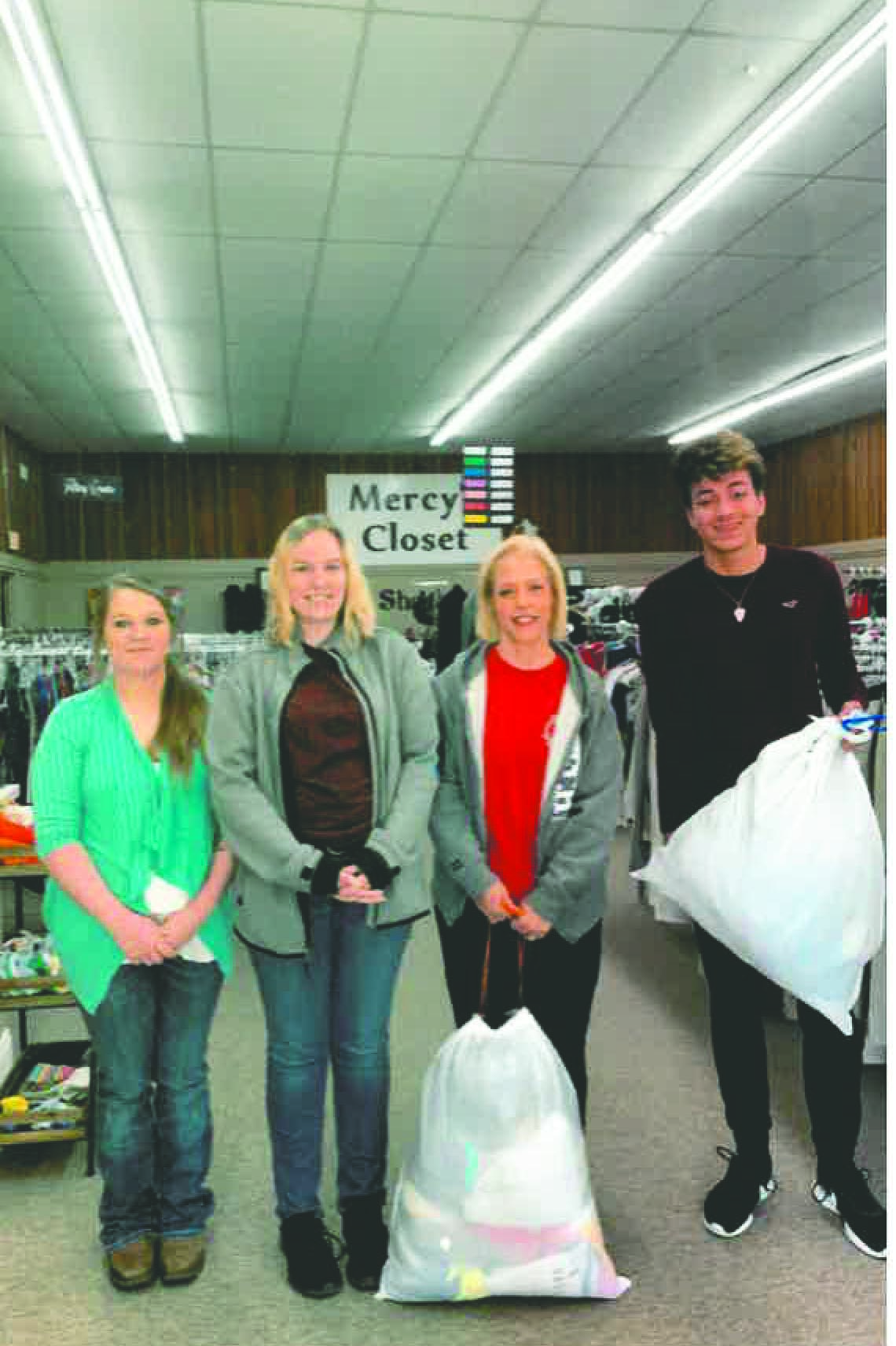 Pictured left to right) Hannah Packard, Charlotte Harris,
Diana Sanders, Ethan Jeffus
On Wednesday March 27th Mercy's Closet opened its doors, at 609 Sibley Road, with the vision to help people in need. Long time dream of the owners Ricky and Diana Sanders, who have a big heart for giving back to their community. The mission of Mercy's Closet is: Helping underprivileged people climb out of the enslavement of poverty with grace and dignity, one piece of clothing at a time. "Mercy's Closet will be meeting a huge need in the community. Now so many who may not have much clothing have a place dedicated to helping them. The owners have such a heart for this and that is the most important thing, being genuinely dedicated to making a difference for the better", said Ethan Jeffus. The store will be a combination of helping those in need and a thrift store. Sanders is working to implement a program which will provide free clothing to those in need. All are welcomed to visit and shop. Mercy's Closet is accepting gently used clothing donations. The store's hours are Monday from noon to 6 p.m. and Tuesday through Saturday 10 a.m. to 6 p.m.