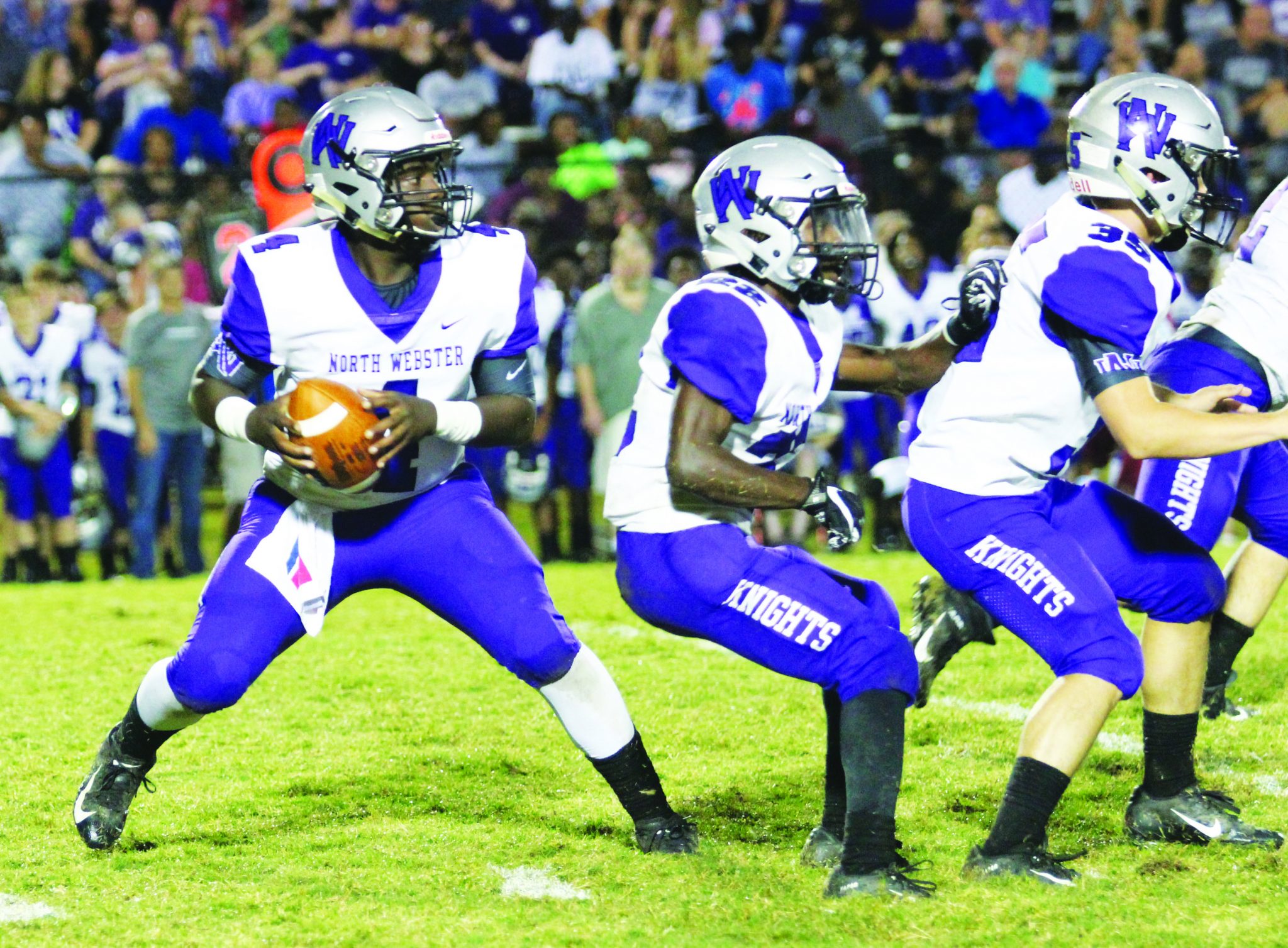 North Webster had their chances, but failed to turn them into a win as they fell 20-14 at Mansfield on Friday night.
The Wolverines drove 80-yards early in the fourth quarter to score the go-ahead touchdown.
The Knights fumbled away the ball on the next possession, but Roc Hawthorne intercepted Mansfield's quarterback with two minutes to go, setting up a final drive by the Knights that ultimately failed.
North Webster's Jaquez Thomas had a solid game at quarterback, going 10-for-18 for 125 yards.
Hawthorne had five catches for 84 yards and the interception on defense.
Eddie Rollen led North Webster with 53 yards on seven carries.
Scottie Johnson ran for one touchdown on nine carries for 41 yards.
North Webster (4-5, 1-2) will finish out the regular season in Springhill on Friday as they welcome Green Oaks (3-6, 2-1) to town.