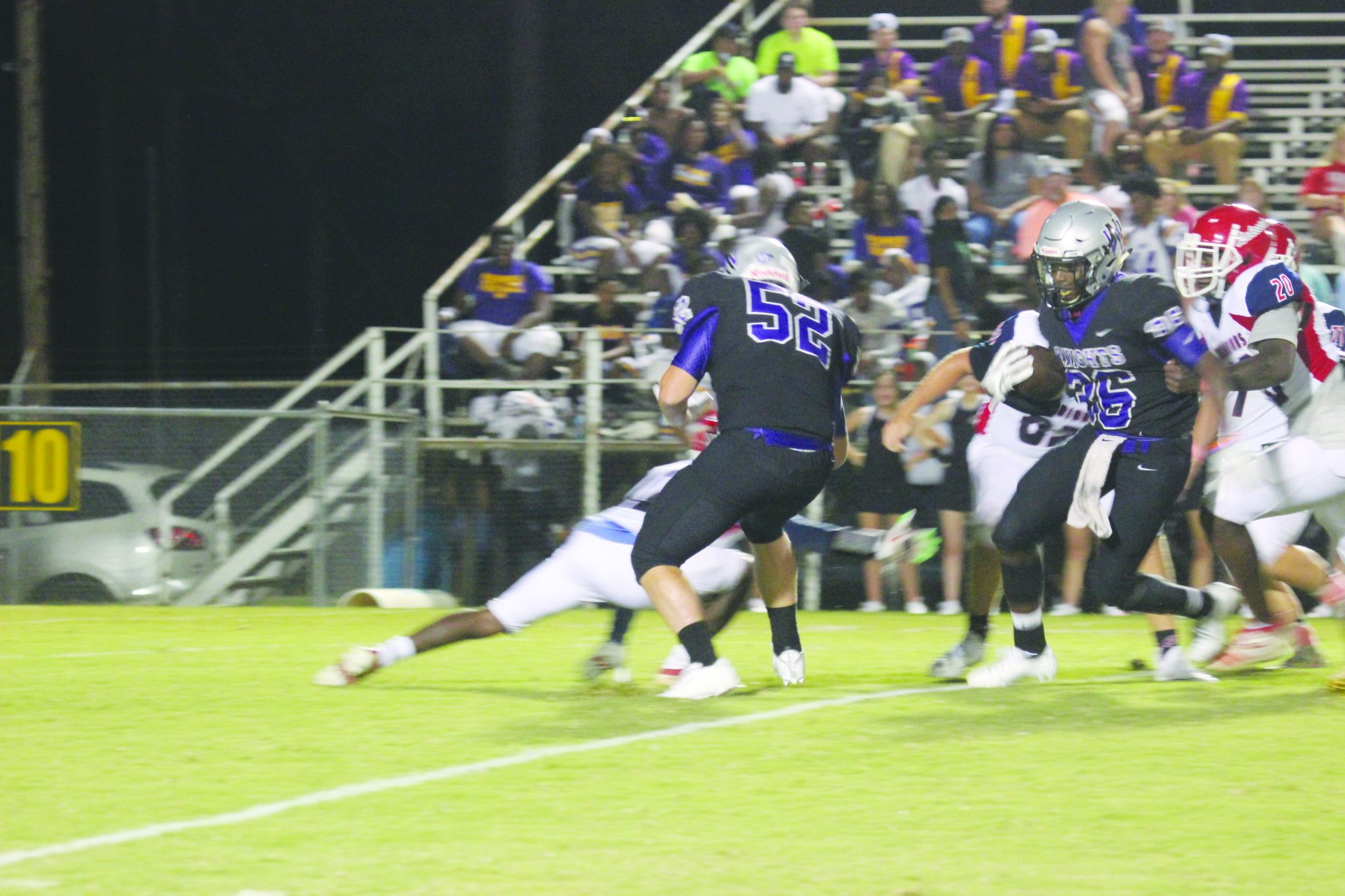 The North Webster Knights looked to have their backs against the wall fighting to themselves in playoff position playing on the road against the red-hot Mansfield Wolverines that had won three of their last four games.
But the Knights used a ground-and-pound rushing game to take over as they built a 24-0 advantage in the opening stanza and never looked back in a 38-22 win.
The Knights led 32-6 at halftime before Mansfield tightened things up with two touchdowns followed by a pair of two-point conversions that cut the North Webster lead to the 16 point winning margin at the end of the third quarter.
Neither team managed to score in the final quarter.
North Webster's Ja'marcus Stephens ran for four scores and more than 200 yards while quarterback Colin McKenzie added a touchdown run and accounted for more than 100 yards with his legs.
The Knights, now 4-5 overall and 1-2 in district play, will try to better what looks to be their lock for Class 3A playoff positioning next Friday as North Webster plays host to Green Oaks in the regular-season finale.