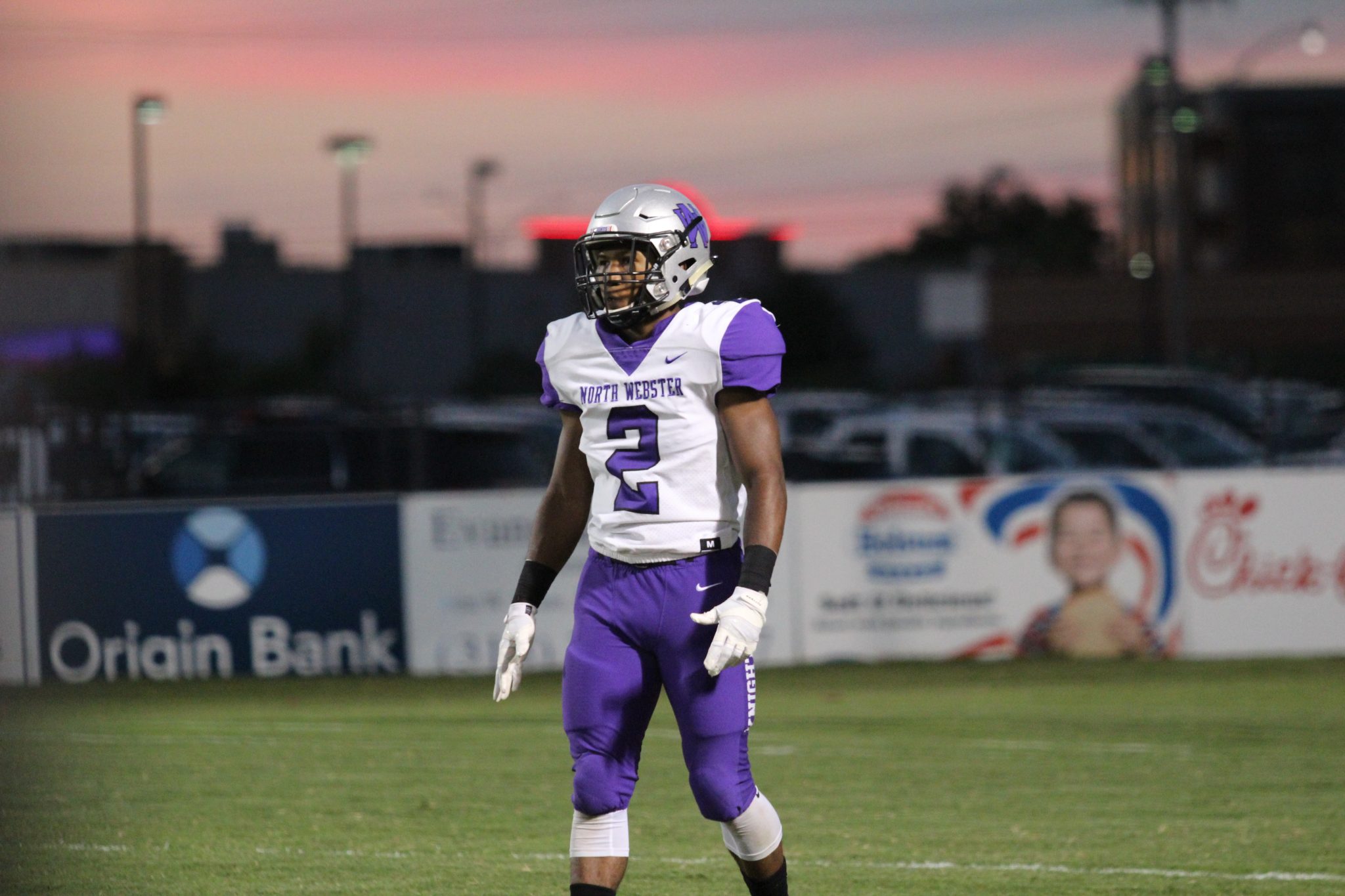 North Webster won the district 1-3A championship in a 32-23 road win over Loyola Friday night in Shreveport.
"It was really just defense and explosive plays," North Webster head coach John Ware said. "Our kids played their butts off. We won a district title on the road against a great team."
The Knights dominated the first quarter, using two Scottie Johnson touchdown runs inside the red-zone to pick up a 14-0 lead after ten minutes.
North Webster quarterback Tyrell Markray found Johnson for a 62-yard touchdown pass to open the second quarter that gave the Knights a healthy cushion.
"Tyrell played really really well," Ware said. "He threw for 273 yards, which is the most we've had all season. When you get explosive plays like that, it really helps."
Loyola finally got on the board with a 14-yard pass from Jacob Allen to John Williams, followed by a 33-yard field goal by Jacob Lafitte.
But before halftime, the Knights extended their lead through more explosive plays from Johnson and Eddie Rollen.
With 5:19 left in the half, Markray found Rollen for an 87-yard touchdown pass. The Knights got the ball on their next possession before the half and scored on another pass from Markray to Johnson.
Markray was 10-of-15 for 273 yards and three touchdowns on the night. Johnson and Rollen both had more than 130 yards receiving. Lorenzo Johnson added 85 yards on the ground on 16 carries.
The second half of the game saw Loyola attempt a comeback, but ultimately fell short as the Knights ran out the clock and sewed up a district title.
"We were intercepted on the first possession of the second half," Ware said. "From there, the rest of the third quarter, field position got us.
"They scored and cut it to nine in the fourth quarter."
North Webster moved all the way up to the number-eight seed with the win over Loyola on Friday. The Knights earned themselves a home game, and will play host to #25 Albany on Friday. Albany has lost four of their last five games to end the season after opening the year undefeated through five games.
"It feels good to have a home playoff game," Ware said. "Last year was the first time for us not to have a home game in the first round in seven years. It's important to us, but we've drawn a good football team with the same record as us."
The Knights improve to 6-4 on the season, the same as Loyola and Albany.