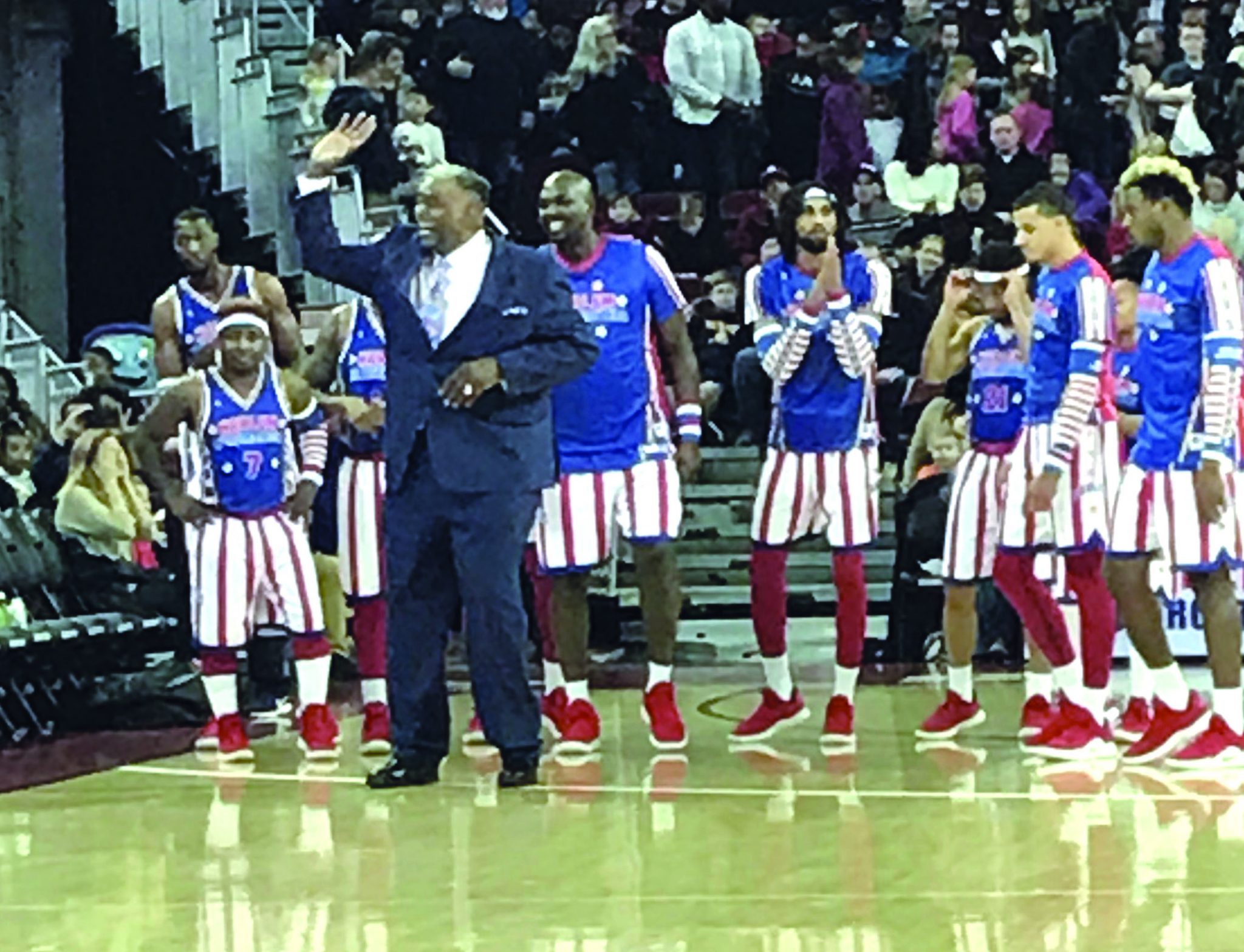 Louis Dunbar inducted as part of 2020 Hall of Fame Class
Minden's own Louis "Sweet Lou" Dunbar can add "Hall of Famer" to his list of awards. Dunbar has been inducted into the 2020 class of the Louisiana Sports Hall of Fame. Induction dates have been set in late June and late August to stage the 2020 and 2021 Induction Celebrations for the Louisiana Sports Hall of Fame.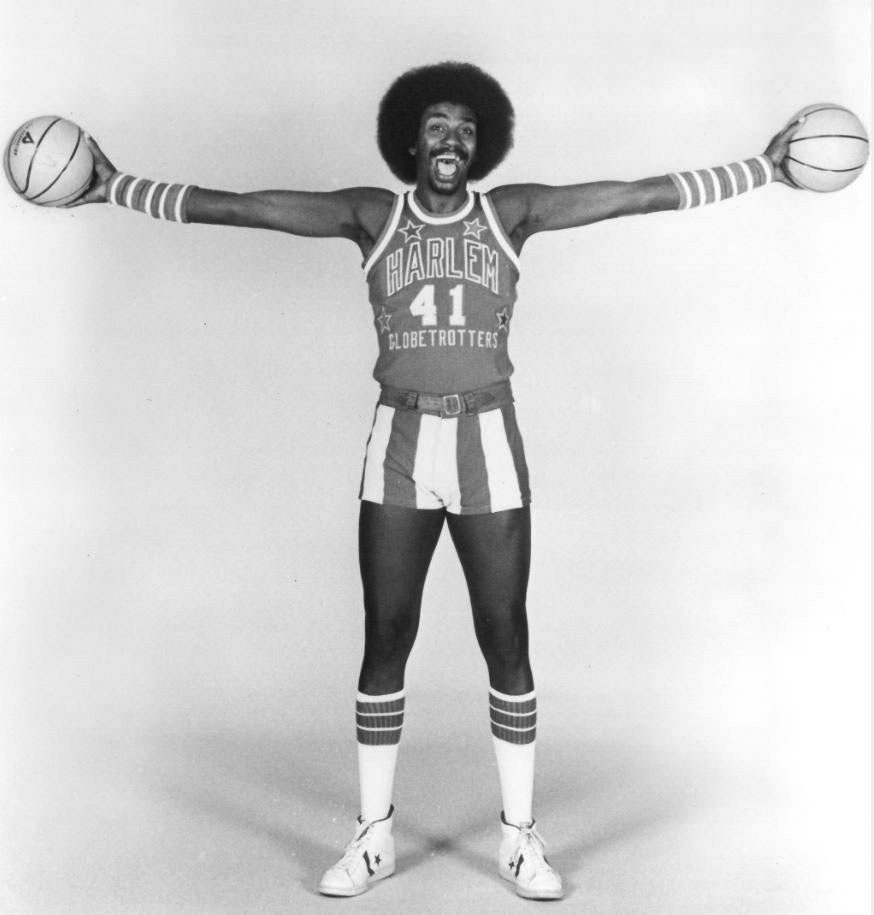 According to information from his formal induction, the former Louisiana prep star who was named "Mr. Basketball," joining the likes of Willis Reed, Bob Pettit and Elvin Hayes, the Minden native and Webster High School product went on to be one of the sport's top entertainers in 27 seasons playing with the famed Harlem Globetrotters following a pioneering college career at the University of Houston. Dunbar averaged 26 points and 12 rebounds a game as a senior at Webster and poured in 49 points in the state championship game.
The 6-foot-10 Dunbar went on to star at Houston from 1972-75, averaging 22.3 points and 7.7 rebounds for his career while becoming one of the first big men to play point guard at a major university. He shot 48.2 percent from the field in his three years there while also playing forward and center. Dunbar was inducted into the school's Hall of Honor in 2007.
A fourth-round pick of the Philadelphia 76ers in 1975, he never played in the NBA and after a year playing in Europe, was "discovered" by a Globetrotters scout while playing for the Houston Rockets in a summer league game. He's been with the team for more than four decades and after several years as head coach currently serves as director of player personnel in charge of developing the Trotters' new generation of talent. His No. 41 jersey is one of eight retired by the team.
Dunbar has traveled three times around the world and played in front of more than 10 million fans on six continents. He was one of the team members on hand when the Globetrotters visited Rome in 2000 and named Pope John Paul II an Honorary Globetrotter. Dunbar has also been honored as one of the "Legends of Basketball" by the National Basketball Retired Players Association.
The Class of 2020's enshrinement was originally set for last summer, then December, and postponed both times due to COVID-19 protocols. The Class of 2021's induction was targeted for this June, but has been shifted back two months to allow the 2020 inductees to be honored.
The 2020 LSHOF Induction Celebration is June 24-26. The Class of 2021 will be enshrined Aug. 26-28, with festivities taking place in Natchitoches, the home of the Louisiana Sports Hall of Fame and Northwest Louisiana History Museum. Both Induction Celebrations begin on Thursday and wrap up with the Saturday night induction ceremony at the Natchitoches Events Center.
Announcement of the dates was made by Ronnie Rantz, CEO/president of the Louisiana Sports Hall of Fame Foundation, and Doug Ireland, chairman of the Hall of Fame and executive director of the foundation. The Louisiana Sports Writers Association has been the parent organization of the LSHOF since its creation in 1958.
"We are very hopeful that the recent progress with pandemic abatement will continue and we will stage our Induction Celebrations as we always have, with few or no limitations on capacity," said Ireland. "We're three months away from the 2020 events and five months out from the 2021 inductions, and all indications are trending positively as vaccinations expand and people continue to be vigilant following virus protocols."
Also headed for induction in June: Eight-time world bodybuilding champion Ronnie Coleman, a Bastrop native and Grambling graduate, outdoorsman Phil Robertson, recognized internationally as the Duck Commander, and former LSU football coach Nick Saban, who won 75 percent of his games and the 2003 national championship in five seasons with the Tigers, along with Pro Bowl football standout Chicago Bears cornerback Charles "Peanut" Tillman, a star at UL Lafayette.
The Class of 2020 also showcases two extraordinary basketball players: New Orleans native Kerry Kittles, a two-time All-America guard at Villanova who averaged 14 points in an eight-year NBA career, and Louisiana Tech Lady Techsters basketball legend Angela Turner Johnson, a Bienville Parish native who helped the Techsters to four straight national championship game appearances including wins in 1981 and 1982. Monroe-Richwood High School football coaching icon Mackie Freeze, unbeaten as a pitcher on Grambling's baseball team, will become the oldest-ever inductee when he is enshrined at 93.
Inducted as winners of the Distinguished Service Award in Sports Journalism will be LSU sports publicist Kent Lowe and Baton Rouge Advocate prep sportswriter Robin Fambrough.
Opelousas native Joan Cronan, one of college sports' most influential administrators in her career as athletics director at the University of Tennessee, will be inducted as the 2020 Dave Dixon Louisiana Sports Leadership Award winner.
Enshrined as the first recipient of the Louisiana Sports Ambassador Award will be Shreveport-based broadcaster Tim Brando, whose pride in his home state has been evident throughout his four decades among the best in his business around the country.
The Class of 2021 to be inducted in August features Marques Colston, the all-time leading receiver for the New Orleans Saints, joining two of LSU's greatest competitors, basketball's Mahmoud Abdul-Rauf and football's Glenn Dorsey, along with former LSU track and field coach Pat Henry and Southern Jaguars and MLB baseball star Rickie Weeks.
The 2021 inductee list also includes Baton Rouge native Courtney Blades-Rogers, considered one of college softball's best pitchers ever as a phenomenal player at Nicholls and Southern Mississippi. North Louisiana is represented by Natchitoches native Villis "Bo" Dowden, the 1980 Bassmaster Classic champion.
Inducted in August as winners of the LSWA's Distinguished Service Award in Sports Journalism will be trailblazing New Orleans television sports anchor Ro Brown, longtime Hall of Fame chairman Ireland, also sports publicist at Northwestern State from 1989-2019; and Baton Rouge Advocate sportswriter Sheldon Mickles.
Hammond native and LSU alumnus Terry McAulay, a 20-year NFL official who refereed three Super Bowls, is the 2021 winner of the Dave Dixon Louisiana Sports Leadership Award.
"We truly appreciate the patience and understanding of our 2020 class, and the willingness of the 2021 inductees to shift back a couple of months so we can get back on track. We can't thank our partners and sponsors enough for standing with us and adjusting to assure everyone involved has the ultimate experience as we celebrate these inductees," said Rantz.
Ticket purchases are available through the LaSportsHall.com website. Sponsorship packages and information about events can be discussed with Rantz at 225-802-6040 or RonnieRantz@LaSportsHall.com via email.